Acting Chairman of the Economic and Financial Crimes Commission, Mr. Ibrahim Magu, has said that the Commission will leave no stone unturned in the effort to recover public funds that have been stolen in the guise of arms procurement in Nigeria.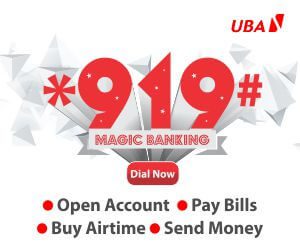 Magu, who stated that the Commission was on top of the ongoing investigation, added that all the culprits in the arms procurement scandal would be brought to justice.
Speaking at the commemoration of the International Anti-corruption Day which had as its theme, ''Break the Corruption Chain'' on Wednesday, at the Shehu Musa Yar'Adua Centre, Abuja, he said, "Corruption is like a chain whose effect impacts various aspects of the society, undermines democracy and the rule of law, distorts markets, erodes quality of life, leads to human rights violations and fans the embers of terrorism and other threats to human security.''
Magu, who said the Commission had resolved to break the corruption chain in a fair, accountable and transparent manner, also stated that the Commission had so far investigated a total of 1,881 cases within 2015 alone. According to him, "Out of this figure, 280 cases were filed in courts and 78 convictions were secured. In this period also, eight interim and two final forfeiture orders were handed down by various courts on applications brought by the Commission."
The EFCC boss further added that he had put in place machinery to sanitise the Commission internally. He also expressed gratitude to President Muhammadu Buhari for creating an enabling environment for the Commission to carry out its mandate, adding that he would undertake institutional reforms to increase the Commission's capacity to fight corruption.
He, therefore, urged civil service organisations as well as other partners to join hands with the Commission in the anti-corruption fight. ''Our common resolve is far stronger than the challenges we face in the fight against corruption. I call on you to embrace the EFCC's public enlightenment campaigns, the activities of our Zero Tolerance Clubs in tertiary institutions and our inter-faith initiatives because in this effort to break the corruption chain, no man is an island, and only when we work together can we make a difference.''
Earlier, the Secretary-General of the United Nations, Ban Ki-Moon, said corruption had disastrous impacts on development when funds meant for social amenities were diverted by public office holders for their personal use.