Tears flowed freely at the residence of the Arotiles on Friday, when sympathisers joined them in mourning a child of destiny, who was killed in curious circumstances on Tuesday.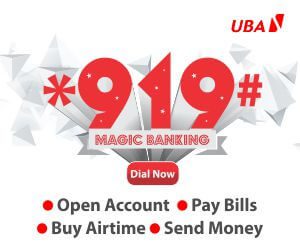 Akintunde Arotile, the father of Tolulope Arotile, Nigeria's first and only female combat helicopter pilot, said his daughter was not meant to go out on the fateful day, because he had called her earlier, and she had said she would only be going out with her sister.
It was, therefore, a surprise to him when he was told about the accident, he said.
But Tolulope's elder sister, Damilola Arotile Adegboye, revealed how her late sister changed her mind, in an interview monitored by our correspondent on Channels Television, saying, "She got a call to go to the Airforce Base. I didn't know who the person was. But obviously, a senior personnel. So, I knew she could not say no."
The Nigeria Airforce had announced Arotile's death in a statement late on Tuesday.
The Spokesperson for the Air Force, Ibikunle Daramola, had said Arotile died as a result of head injuries sustained from a road traffic accident at NAF Base in Kaduna State.
Arotile, according to Daramola, died barely a year after she was winged as a combat helicopter pilot in the Air Force, following the completion of her course in South Africa.
Daramola said Arotile's service had been impactful, stressing that she contributed "significantly to the efforts to rid the North Central States of armed bandits and other criminal elements by flying several combat missions under Operation GAMA AIKI in Minna, Niger State."
'MY DAUGHTER WASN'T MEANT TO GO OUT THAT DAY'
Narrating his experience, Tolulope's father said, "It was around 6.30pm. Somebody called me from Abuja, that something had happened, and that they had rushed Tolulope to the Intensive Care Unit of the Specialist Hospital at the Airforce Base in Kaduna. I said what happened? She said she was not going out, that she was going to be with her sister. So what happened?
"How could she be at the Base? So, we tried to find out what happened; her phone was ringing, but she was not picking. We called her colleagues, they did not tell me because it was not easy to break that kind of news. They said it was a small accident. When I heard that she was in the ICU, I was worried. ICU ke? Small accident? It was later we got to know what happened."
On preparations for her burial, he said, "Traditionally, in the military culture, it is going to be a military burial. They will just inform the parents, and we will be there. The whole wahala, the military will handle it. She is their pikin (child) now.
"I called her in the morning, her mother called her in the afternoon; so there was nothing like premonition of death at all."
On those things he would miss about the late Bandit Slayer, as she was fondly called, her father said, "Talking about Tolu in past tense is more than a crushing blow. God gave her a very high IQ. And on her own, she worked very hard to improve on it. Whatever she laid her hands on, whether technical, whether social, was blessed. She never went out, apart from her work or church.
"She was a very special child; a special creation by God. She was so close to God. She did only three things – either she was sleeping, at work, or praying. I know now, that before they took her dead body from under that car that reversed, Tolu was already in heaven with the Holy Father.
"She is there in paradise now, enjoying. That's my only consolation. I am sure they will give her a very special place. God will say, my child, from Day One, you have worshipped me, in truth and in spirit."
SHE WAS A PRAYER WARRIOR – MOTHER
Late Tolulope's mother, Olufunke Arotile, amid tears, said, "Tolu was the fourth of five children. Her birth was very smooth. Right from when she was very small, about a year, she would always come to meet me that she wanted to fast with me.

"She was a prayer warrior. She knew God, right from her childhood, and I just want to give glory to God for that. I thank God for giving Tolu to me, just that she did not tell me that she would go so soon."
She recalled the challenges they went through in her first year at the Academy, saying, "Her first year in the Academy, she came back with marks all over her body. I went to pick Tolu, I could not recognise her on the main road where she was standing. I was calling her on phone and she was saying 'Mummy, look at me'.
"I didn't recognise her until I got close to her. I said, Tolu, you are not going back to the Academy again. I said must you die? She said 'Mummy, if you say you love me, pray for me.' We were going, day by day, and God was lifting her up even beyond our expectations."
According to the late Arotile's mother, her daughter had promised her only two weeks before her death, that she would take care of her.
She recalled, "Two weeks ago, she called me and asked about my health. She said she was prayng for me; that I would live to reap the fruits of my labour. 'Mummy, I will take care of you, you will not suffer'. I said Amen. I cannot be saying everything. But I know Tolu is with her Father in heaven, because at the point of death, Tolu was fasting.
"Every blessed day, this girl would be fasting and praying. What are you fasting for? You learnt this thing from me, but I have not killed myself because of prayer and fasting. Slow this thing down. Any problem within her colleagues, she would put it on her head."
I SUSPECT FOUL PLAY – SISTER
A particularly touching version of the story was narrated by Tolulope's elder sister, Damilola, who said she had dropped her late sister at the Airforce Base that fateful day, not knowing it would be the last time she would see her.
"She said, "That day, I dropped her off at the Base myself; I dropped her at Mammy Market myself; and she insisted on going to laminate her certificate.
"I wanted to stay with her but she said I should not worry because it was a walking distance from the Mammy Market to the Quarters. We had a very long day that day, and we had a lot of things to do."
'SHE RECEIVED A PHONE CALL TO REPORT AT AIRFORCE BASE'
Damilola said, "But she got a call to go to the Airforce Base. I didn't know who the person was. But obviously, a senior personnel. So, I knew she could not say no.
"She was supposed to have resumed on Monday, but for some reason, because of the weather, and some other things, they couldn't get her deployment letter on time."
In a matter of less than an hour, a sweet story turned really sour for the Arotile family.
Damilola explained, "At the end of the day, I left her at Mammy Market, at 4.41pm. The distance is about 30 minutes from my home. I don't think I had settled for 10 minutes when I got a call from her fiance that there had been an accident.
"I was confused because I know the Airforce Base is not somewhere that people can just speed. The maximum you could speed is 30 or 40 kilometres, and that is even quite high because there are speed bumps everywhere."
The late combat pilot's sister said, at the end of the day, she was told that her sister had been taken to the Intensive Care Unit, noting that she went back so many times and attempted to see her, but was told that nobody could get in, owing, apparently, to the Coronavirus pandemic.
She said, "Finally, when I left the Air Force base, I saw it online that she was late, and I was surprised because I was at the Base trying to get information.
"I had to call some of her colleagues that I was aware of. They said it was true but they could not tell me because they had not released a statement. This was between 9.30pm and 10pm. The information did not officially get out until about 12am."
On whether she suspected any foul play, she said, "Of course, I suspect. Everyone in my house, but for my youngest sister, attended Airforce Secondary School, Kaduna. We know where the speed bumps are. So, for anyone to speed on that road, it is either intentional or there is just some reason. So, we don't know.
"But I believe the entire Armed Forces will investigate this thoroughly. I believe that because I know they are very thorough. Tolu was an asset to them, and they would not want anybody to take what they had invested so much in away just like that for God knows what reason."
She added, "I believe there is foul play, but I know that the Military will be thorough in all their investigations. I'm aware that they have arrested the boys that were in the car, but I'm not aware that any other information was released.
"The stories we heard had different versions. But one thing that kept coming in was the fact that she did not even look at those people that were driving; she was backing them, and they reversed to say hello to her; that's their own version."
They claimed she was one of their schoolmates, but I don't know how true that is. But even if you want to greet your schoolmate that you've not seen in a long time, scaring the person with speed is abnormal
Curiously, Damilola, who also attended the same secondary school with her sister, doubted the truth behind the fact that she was hit by an old schoolmate, who wanted to greet her after a long time.
She said, "They claimed she was one of their schoolmates, but I don't know how true that is. But even if you want to greet your schoolmate that you've not seen in a long time, scaring the person with speed is abnormal, and I feel that even if you did reverse, you would have gone slowly and try to get her aware.
"The funny part of the story is that she was not on her phone, because I was the one that dropped her at the Mammy Market and she reminded me that she had left her phone at home. I asked her if she wanted to go back for it, she said I should not worry. So, whoever hit her reversed stupidly."
She added, "Tolu was skinny. She had been fasting for weeks now. The last time she checked her weight, she was like 49 or 50. I felt she was dehydrated when I heard the news at first, not that she had been hit by a car.
"I thank the authorities for allowing me to see her at the end of the day. They took care of her. She was clean, and she was smiling. I did not believe that she was gone."
She, however, appealed to the authorities to conduct a thorough investigation into the cause of her sister's death.
She got a call to go to the Airforce Base. I didn't know who the person was. But obviously, a senior personnel. So, I knew she could not say no
'WE'LL ACCEPT AUTHORITIES' FINDINGS'
She noted, "I want them to conduct a thorough investigation. Whatever they come up with at the end of the investigation, I will believe that the Military is truthful; I will believe that there was no politics involved; and I will believe that there was no foul play. But silence from any of the stakeholders that I have mentioned now will give room for too many speculations.
"The Chief of Air Staff was at the hospital to confirm. He was the one that decorated her. He was there at the hospital to see for himself. Many of the senior officials were also there. I just hope they get to give us a response soonest because this is going to be the second day that the boys that were arrested will be in detention and we are not hearing any public declarations.
"I hope that they get to give us something that is scientifically believable so that my parents can have some sort of closure, and they won't assume that some foul play is going on. There are so many speculations online that I can't share with my parents as well."
AFENIFERE DEMANDS 'THE WHOLE TRUTH'
Meanwhile, the pan-Yoruba socio-political group, Afenifere, on Thursday, called for a coroner inquest into the death of the late flying officer, Tolulope Arotile.
In a statement by its Publicity Secretary, Yinka Odumakin, Afenifere said the Air Force did not tell Nigerians the whole truth surrounding the death of the the first-ever female combat helicopter pilot in Nigeria.
The group said it could not accept that her death was an accident, wondering how a supposed attempt to stop and greet could come with such a deadly impact.
The statement said, "Nigeria the demented chicken sucked one of its finest eggs yet again with the killing of flying officer Tolulope Arotile on the road in Kaduna on Tuesday. A statement by the Nigerian Air Force told some truth that she died but spewed some untruth in saying that: 'it is with great sorrow that the Nigerian Air Force (NAF) regretfully announces the unfortunate demise of Flying Officer Tolulope Arotile who died today, 14 July 2020, as a result of head injuries sustained from a road traffic accident at NAF Base Kaduna.'
"It was only eyewitness accounts that unofficially released that it was a colleague of hers who reversed his car to knock her down on the road."