Gone are the days when men were the ones that could do certain jobs considered strenous or messy because women were regarded as the weaker sex.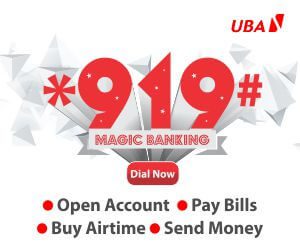 These days, women are stepping out strongly, to put a lie to such aphorism. Already, there are female taxi drivers, a job once taken as the exclusive preserve of men.
Now, the females not only drive cabs, they also drive tricycles, popularly known as Marwa or Keke NAPEP, trucks of Lagos State Waste Management Authority and commercial busses. Some of them have gone as far as becoming lady mechanic.
Interestingly too, some women have joined men as butchers, sharpening their knives gleefully at the market stalls, trying to woo customers.
The Point spoke with somewomen, who earn their living in the men's world and they gave interesting accounts.
I DRIVE MARWA TO AVOID RISKY FAVOURS
An orphan, who drives a tricycle in Ikeja, Lagos, Miss Mary Matthew, told The Point that she started driving the tricycle in April last year, because she could not afford to be lazy, doing nothing.
"It is not my wish to be riding this tricycle but circumstances led me to it. I can't be doing a job that will fetch me peanuts at the end of the month, after working like a slave. That is why I decided to start driving a tricycle," she said.
Matthew, however, told our correspondent that she could only feed herself and also pay for her rent due to the fact that the tricycle she got was on hire purchase and she paid the owner weekly. She said, "Once I finish paying for the Marwa, I can start saving for my tuition fees to study Business Administration. If I had money, I would be selling stuffs.
But I would prefer to go to school if someone could help me. I have a complete result that I can use to gain admission into the university; it's the money for tuition I'm looking
for.
"I would like to study Business Administration. But in Lagos, nobody will help you without asking you to pay back 'in kind' and that is what I am avoiding."
I'VE ALWAYS LOVED TO BE A BUTCHER – MRS. SODIQ

A female meat seller in the Kara area of Ogun State, who simply identified herself as Mrs. Sodik, said she started selling meat in 1988, when she was still an apprentice. After her graduation in 1993, she became a full-fledged butcher. "I love what I do; it's just like any other job in which you have to learn for a while. I learned meat business for five years because that is what I enjoy doing," she said. She added that, despite the fact that people saw the business as a dirty job because of the blood stains and awful smell, it was a normal job to her, though her children never liked the fact that she was in this line of business. Interestingly Sodik's husband is also a long-standing butcher.
"My husband and I do sell meat but my children don't like it despite the fact that we use the money from the business to train them. But it's okay with us, as long as they succeed
in any career or business they choose to venture into in life," she asserted.
Talking about sales, she said her regular customers were canteen owners and they always called in advance to book for the amount of meat they would require for the day.
WHAT A MAN CAN DO, A WOMAN CAN DO BETTER –FEMALE CARPENTER
Mrs. Terese Mbama is the Chief Executive Officer of RealWoods Ventures, Lagos. But in the real sense of the word, she is a carpenter. And she is a woman who has made a name in the carpentry work in Nigeria.
Mbama, who specialises in children's furniture, said she ventured into carpentry because her project, while in the United Kingdom, was centred around poverty alleviation and a value chain, using the cottage industries as a case study.
She said, "I designed a CSR (Corporate Social Responsibility) project that focused on using artisans to generate value for a furniture company in the UK. When I returned to Nigeria after my studies, I wanted a colourful table and chair for my son; I couldn't
find one.
"Thereafter, I identified that most furniture makers in Nigeria did not pay attention to children's furniture when it came to safety. I decided to research more into this area and found a gap in the furniture business. So I locked in by organising a group of carpenters and employed some as well."
According to her, she takes her time on every design she makes and ensures it is innovative and satisfying to clients. There is this saying that, 'what a man can do, a woman can do better,' just be positive," she prodded.