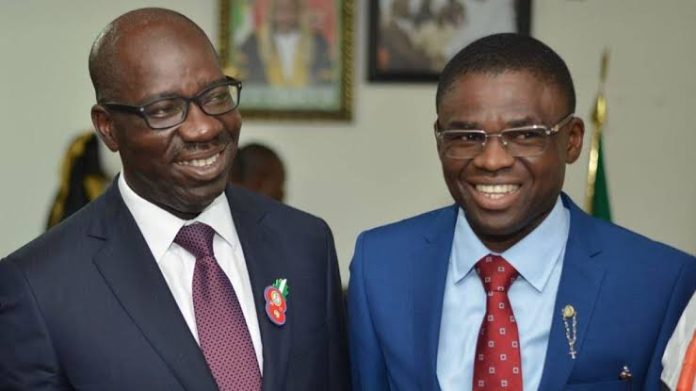 Edo govt disbands Dep Gov's media team
Few stakeholders endorse Gov's action, others kick
The enduring misunderstanding between Governor Godwin Obaseki of Edo State and his deputy, Philip Shaibu took an awkward turn yesterday at an event marking the 60th anniversary of the referendum for the creation of Midwestern Region of Nigeria.
Following that sordid drama, the Edo State Government disbanded the media crew attached to the Office of the Deputy Governor, with a directive to the Deputy Governor to henceforth request the Ministry of Communication and Orientation for media coverage of activities of his office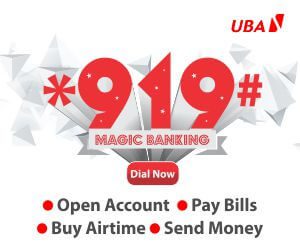 This was communicated in a statement on Monday by the Commissioner of Information, Chris Nehikhare.
This directive followed the ugly and unfortunate incident that happened during the colloquium held to mark the 60th anniversary of Midwest Referendum held at the Sir Victor Uwaifo Creative Hub and Soundstage, where some journalists, who claimed to be the media crew of the Deputy Governor, attempted to force their way into the hall where the governor and other invited dignitaries were already seated.
This act was contrary to the accreditation protocol that had been established for media coverage of the event.
The orchestrated and stage-managed walkout and disruption is highly regrettable.
Shaibu arrived the venue around noon alongside some aides while the governor was making his opening remarks but some security operatives at the entrance of the hall barred the aides of the deputy governor from entering the hall.
Though the security operatives tried to offer explanations to the deputy governor amid the ensuring drama, but Shaibu insisted that his aides must accompany him. After much haggling and failure to win the understanding of the security personnel, Shaibu left the venue with his aides.
At another recent event portraying their strained relationship, viral photos on social media platforms, showed Obaseki sitting with his wife while the security as an official of the Department of State Services barred him from approaching the governor to pay him courtesies at the Interdenominational Thanksgiving Church Service to mark Edo's 32nd year anniversary, held at the Festival Hall, Government House.
The referendum for the creation of the then Midwestern region of Nigeria, later renamed Bendel State in 1976, now Edo and Delta states, was held on Saturday, July 13, 1963, following the March 29, 1963 proclamation of the Federal Government of Nigeria, empowering the Federal Ministry of Internal Affairs, to conduct the referendum.
While some stakeholders in Edo State said the Governor's action was in order, others kicked against it, saying the office of the Deputy Governor must be respected whatever the circumstances might be.