With the current economic recession, travelling home for Christmas and New Year        celebrations, or taking a trip for vacation, has become a source of worry to several people, especially, business owners and workers working in major commercial cities.
The fear is that before the festive season, cost of transportation had doubled, and it is expected to skyrocket further as Christmas and New Year approach. However, traveling during this festive season shouldn't create too much stress, as there are tips that can guide travelers, either when you travel with your vehicle or by public transport, without incurring extra cost or going through much stress.
So, if you are travelling this Christmas, here's a guide that you can adhere to in order to cut the cost of travel and have some extra money, so that you can have enough to fall back on after the celebrations and also save time. If you are travelling by road, rail or air, travel experts advised that it is better to book ahead of the trip in order to benefit from discount offered by travel companies.
try to consider which travel days would allow you to maximise your long weekends, without taking too many days off work, and that is probably when everyone will want to go.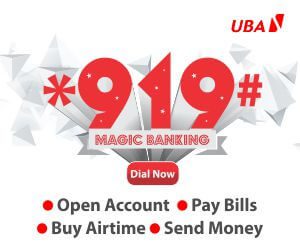 And in case you are driving, try to arrange for a paying passenger, who is going in your direction, and if you are not driving, try to get a ride from a friend or church member.
This will save you fortunes, in terms of expenses made on fuel and on the wear and tear of your vehicle.
It is also advisable to avoid traveling during peak period or 'rush hour', like few days to the festivities, when you are about to travel.
Though, this may not be possible for career individuals or top chief executives of blue chip
firms, but for them, the best time to get the cheapest fare is on the festival day, because most of the travel firms will be in a rush to embark on trips and bring back people that have travelled earlier. It has been observed that during Christmas and New Year celebrations, peak travel dates change each year, depending on the days the holidays fall, but you can generally guess which dates will be the most expensive for travelling. So, it is important for you to try to consider which travel days would allow you to maximise your long weekends, without taking too many days off work, and that is probably when everyone will want to go.
If you're not sure, you can make enquiries online to find out about flexible travel dates by your airlines; these will show you the date combinations and will give you the best deal.
EXPERTS ADVICE
Client General Manager, American Express, Mr. Yusuf Afunkun, advised that people traveling for Christmas, especially those travelling by air, should book their flights early, to avoid the rush many airlines encounter every last three days to Christmas.
"For people travelling via buses, they should always endeavor to do the same, because
traveling at peak periods causes traffic jams, which expose buses plying the highways to higher risk of accidents," he stated further. When planning to travel, he said travelers need to consider the condition of their cars, because if the car has fault while travelling long distances, then the traveler is exposed to grave danger.
"Ensure you fix your car well ahead of your scheduled date, in order to avoid a breakdown;
and if it overheats often, especially during the dry season, fixing it before the trip will save
you a lot, because auto-spare parts are cheaper in commercial cities, compared with rural areas," he said.
Another travel agent, Mr. Tobi Onakoya, said that checking alternate airports and motor parks is another strategy to prepare ahead of the trip. Doing your findings on time can make you score on almost every front: be it parking, car rentals, traffic to and from, and
nearby hotels, which will save you both time and money.
"Keep in mind that smaller airports witness fewer flights and, typically, fewer delays are
recorded, so you can opt for such," he added. For people travelling by air, endeavor to plot your connecting flights carefully. When booking flights, check online carefully for sufficient time during layovers, and build in some time for flight delays and weather woes, particularly, during the rainy months.
Peak travel times often bring increased travel delays, and your connection is more likely
to be jeopardised. When travelling, be it by road or air, always endeavour to pack wisely to avoid extra luggage fees. Don't over pack your checked luggage; overstuffed bags that must be opened for a security check at the airport are much harder to repack and can
also cost you some time.
When packing, keep in mind that most bus transport services providers tell you to pay
for extra luggage, even airlines are not left out, as they now involve charging travelers fees for checking any bags on domestic flights and even some international ones. So, it is best to trim your luggage.
Endeavor to choose nonstop flights or rides, because the most brutal delays occur in connecting airports or stopover parks, where you have no home, friends or family to
retreat to. Lastly, always endeavor to have a fully charged phone while travelling.