Bubbly and sprightly, Chief (Mrs) Bola Oyolola, nee John, is not so much drawn by old age even though she has clocked 87 years. As she sits, recalling the so many experiences she has gone through in life, there is the natural conviction that the octogenarian is truly fulfilled.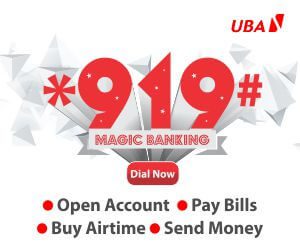 "I am from the Brazilian quarters on Lagos Island. We are trained by parents, extended family, friends and the missionaries both in church and at school to be prim and proper, to be real ladies in every sense and homemakers," she says, adding that "that was when we had real ethics and values. You can't just go out; you must have good reasons for going out, unlike nowadays when girls go out anyhow they like. We had pen pals; who we used to write to, but we were not going out with them."
She, however, notes that parents of today have a lot to do in the area of training their children. She says, "The children of nowadays are not being trained the way they should. Parents are just leaving them to chance. Children now live permissive lives without control and the standard of morals is very low. The olden days were decent and serene while the present world is full of confusion.
"Presently, unlike before, youths do not even aim to finish their education. Some would voluntarily drop out of school and be roaming around. I love people behaving well and if the person is someone I can correct, I would take steps to correct him, like I did with my son. Then he was playing truant and would not come home early. I went to report him at the police station and he was disciplined and believe me, he changed for the better."
ENCOUNTER WITH QUEEN OF NETHERLANDS
She recalls her encounter with the Queen of Netherlands, saying, "When we were in Holland, the Nigerian Ports Authority cadets were taken to pay a courtesy visit to Queen Juliana. I was the only woman that accompanied them. Though she was delighted to receive them, I was the one she focused on, due to my dressing, because I wore ankara, which I sewed into native blouse and wrapper.
"Queen Juliana, fascinated by my Yoruba attire, appointed me to represent her at the opening ceremony of the largest brewery in the country. The ceremony was hosted by the Heinekens, the brewers of Heinekens beer. I was treated as if it was the queen herself and I wore the same cloth admired by the queen as requested by her.
"The following morning, I appeared in the leading Netherlands newspapers, which reported the event with me on the high table, with dignitaries, while my husband and others were in the crowd," she adds. Oyolola chose her friends carefully, not minding the age difference. She says, "My friends were usually people who were older than me because I learned a lot from them about life. One of my friends of over 30 years, a white woman, died recently.
"When we were younger and she wanted to invite me to her house for the first time, her mother was against it and she was like, 'mother, wait until you meet Bola, she is not like the others.' With that, she was able to convince her mother and when I got to her house, the mother and I became friends immediately."
Born on February 16, 1928, the octogenarian has travelled widely with her husband to various countries like the United Kingdom, Germany, Italy, Belgium, Netherlands, Ireland, Poland, Romania, Spain, United States of America, Republic of Benin, Togo, Gambia and the Canary Islands.
CAREER
"I wanted to be a doctor, I was very good in mathematics and science subjects, but destiny made me go for nursing as I failed Physics. I left school in 1947 and started my nursing training in 1948. I had my training at the Massey Street Dispensary, now
For the concluding part of this story and others, grab your copy of The Point from your nearest vendor