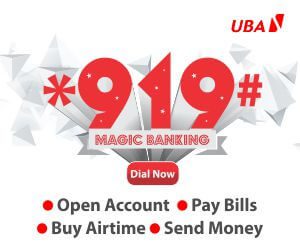 BY BRIGHT JACOB
For students in Nigerian universities, it is yet another season of tears, wasted dreams and uncertainty as the warning strike embarked upon by the Academic Staff Union of Universities, (ASUU) which has entered its fourth month, threatens their future and throws into jeopardy efforts to carve out a niche for them in a Nigerian society already burdened with numerous pitfalls.
From electricity shortage to housing deficit as well as increasing bandits and kidnappers onslaught on the hapless populace, chaos has continued to reign supreme in the country, and the ASUU strike with its attendant challenges is what the already agitated and dejected students didn't wish for.
Like previous strike actions before this inauspicious episode in the series, there is still no end in sight for the malaise that has heedlessly placed the aspirations of students in government owned universities on a cliff hanger. Dangerous, too, is the usual meetings between ASUU and the government which has morphed into a back-and-forth, only yielding restiveness and triggering pessimism among students who are left to carry the cross of a broken education system.
Not to be viewed to be wallowing in self-pity over the prolonged stay-at-home, some of the students have taken their destinies in their hands and decided to salvage what many stakeholders called a "hopeless" situation. A disturbing example is the case of a female student of the University of Lagos, Akoka, who was unbothered when the strike took effect in February 14 earlier this year.
To the consternation of concerned Nigerians, the young lady said she was "happy" about the strike, adding it was "good news". She also said no one was serious any longer with school in the country.
Her words: "I'm just hearing it right now (commencement of the warning strike). I'm happy. It's good news," she said when asked whether she knew ASUU had gone on another strike. Quizzed further about the reason for her happiness, she said, "Because I have things to do. I'm doing photography, and I'm trying to relax because school is just taking up all my time."
Continuing, she said, "Obviously, nobody is serious with school in this country, including the government themselves. You just have to find something going on for yourself, something that works for you, and school is not it."
Her answers generated a lot of uproar and backlash, but that didn't deter other students from coming forward to declare that they had also taken the initiative to keep themselves busy and reinvent their businesses. One particular student even retorted that though he wanted to see an end to the strike, he would nevertheless "cash in" on the opportunities presented by it.
"If anybody is saying that the demand to improve the state of our universities, to make them globally competitive….and these are the same people that will talk about falling standard of education….that kind of reasoning does not actually demand wasting our time on. So, I'd rather say that those people are entitled to their own opinion"
The National Association of Nigerian Students, fearing the worst for their future, took to the streets in protest against what they termed "government's insensitivity" to the plight of Nigerian students and in solidarity with their lecturers. They threatened to block and make some major high ways impassable for motorists, hoping those concerned would have a change of heart.
Irked by the nonchalant response of the government and the ineffectiveness of those protests, the students decided to adopt a new strategy. They threatened to shut down the nation's airports if the Federal Government failed to address all the issues immediately.
NANS' coordinator for South-West, Adeboye Olatunji, revealed that the students' body was planning to take their grouse with the FG to the airports and other revenue generating points of the government in the country. According to Olatunji, grounding the airports will compel the government "to do something".
"We are planning to block government organisations that generate money for them if the ASUU issue is not resolved.
"We have been protesting on the issue by occupying major roads in the south-west, but we believe that if we ground airports, the government will do something about the strike," he said.
At the centre of the protracted industrial action is the controversial issue about the funding of Nigerian universities. ASUU wants the government to live up to expectations by putting their money where their mouth is as it concerns infrastructural development in schools. It also wants improved conditions of service and better welfare packages for its members.
There is also the insistence by the union on using the University Transparency and Accountability Solution as a preferred mode of payment, in lieu of the government-backed Integrated Payroll and Personnel Information System. ASUU has alleged that IPPIS was a conduit to siphon money by unscrupulous government officials.
Critics of ASUU have said that it was because of their "unending demands" the education sector was plunged into darkness. They blame ASUU for not considering the plights and future of the students, and also prevailed on the striking lecturers to return to the classrooms.

Reacting to the criticisms, the Lagos State Zonal Coordinator of the union, Adelaja Odukoya, took exception to the assessment made by the critics, saying "they are entitled to their opinion". He also said such reasoning didn't demand "wasting our time on that" and noted that those who made such statements were also the ones who complain about the falling standard of education.
"I think I would rather not react to it (criticisms) because the issue is in the public domain. I don't know what is meant by unending demands. If our members have not gotten a salary increase since 2009, and somebody is talking about unending demands, that leaves much to be desired," Odukoya said.
Continuing, he said, "If anybody is saying that the demand to improve the state of our universities, to make them globally competitive….and these are the same people that will talk about falling standard of education….that kind of reasoning does not actually demand wasting our time on. So, I'd rather say that those people are entitled to their own opinion.
"If they are satisfied with the falling standard and decay in the education sector, then it's over to them, but we as a union, we are not satisfied with that, and I say for those people, our struggle is based on our own commitment, and not people who don't know what a university should look like, and are only interested in paper certificate."
On the allegation that ASUU didn't consider the future of Nigerian students before it went on strike, Odukoya said those who said so were "ignorant". He noted that Nigerian students are also members of ASUU and includes their own children, too.
"The issue is that these people are operating from the position of ignorance. How do you define Nigerian students? Don't we have students as lecturers? Have we been cursed by God that we don't have students (in our rank and file) or we are so rich with the kind of salary we are paid to be able to send our children abroad or to private Universities?" Odukoya quipped.
Shedding more light, he said, "When you talk about students, we have our own children that are undergraduates, too. Half of our members are equally students, if they (critics) don't know that, because you cannot go beyond lecturer 1 without a PhD.
"The bulk of our members are undergoing their own PhD locally, in the same universities. So, when people talk about students and they think those students are just students who are not part of us, in terms of being our children or our own members, then it shows how ignorant they are about the workings of the University system, and those are not the kind of people we should be glorifying," he added.
The university don also pointed out that in Nigeria, everyone was an expert on matters they knew next to nothing about. He referred to their 2020 agreement with the FG, insisting that people talked about it without bothering to know the contents or what it entails and its impact on the university system. According to him, "It's most unfortunate, and those are the problem of this country that we should actually talk about, not lecturers who went on strike to improve the lot of the students and the university system."
About ways to resolve the impasse permanently, Odukoya said it was time the government accords education the priority it deserves. He stressed that the budget for education for the past few years had been very low, and it was amazing the manner money for palliative was "brought out from nowhere" during the covid-19 lockdown. In his opinion, the money being spent at all levels of government which is unaccounted for in terms of security votes, and in trillions of naira, would have been used to "put education in good stead".
Odukoya also said the priorities of the government were wrong. He told our correspondent that until the government got those priorities right, the nation would continue to move backwards. He urged the government to leverage on the advantages accruable from education.