…Sylva also picks APC forms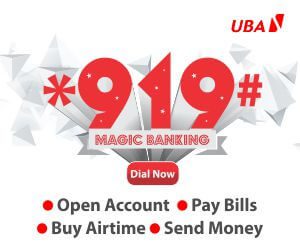 BY BENEDICT NWACHUKWU, ABUJA

Former President, Goodluck Ebele Jonathan, and Minister of State for Petroleum, Timipreye Sylva, have joined the growing number of aspirants in the All Progressives Congress, APC that picked the party's expression of interest and nomination forms for the 2023 presidential ticket contest.
The former President's forms were picked by a group that described itself as Almajiri and Elders of Fulani pastoralists group who are begging him to run as a result of the good work he did as President in the past.
Fielding questions from the media after the collection of the forms, leader of the groups, Ibrahim Abdulahi said, "I represent two of the most vulnerable communities in our country, the nomadic pastoralists and the almajiri communities who have decided to purchase this form for our former president, Dr. Goodluck Ebelle Jonathan, to come back and rule this country and continue with the good work he has started.
"You may recall, ladies and gentlemen of the press, during Goodluck Jonathan era he is the first president since independence of Nigeria, who has found it expedient, who was magnanimous enough to remember some of them as vulnerable communities in this country, the almajiri community.
"He brought a comprehensive policy of reformation and integration of almajiri into the mainstream educational system in Nigeria. It was the dream and the vision of President Goodluck Jonathan, that if that programme continued, it would one day, produce from the almajiri system of education, doctors, engineers, unlike what obtains today.
"Unfortunately, that programme was kept aside as soon as he left. The other part of the community the vulnerable community that Goodluck Jonathan wanted to really, you know, give a sense of belonging was the Fulani community and nomadic pastoralists.
"Recall that he set aside 60 billion naira in the coffers of the Central Bank of Nigeria, which was to be used to develop livestock in Nigeria. I believe that if government has continued with that programme, today, we will have been Denmark, the Sweden to the whole of the entire Africa we could have been what Denmark is in Europe, in terms of livestock production, in terms of milk, in terms of beef, and so on.
"Now looking at this, you know the situation and of course, the problems Nigeria today is facing. We believe that only a leader with that kind of patriotism, a leader with that kind of fairness, a leader who is ready to give every Nigerian sense of belonging can be able to rule this country. And that leader is Dr. Goodluck Jonathan. We are ready.
"We are ready not only to purchase this form for President Goodluck Jonathan, but I want to assure you that our communities, the nomadic pastoralists has the voting power of about 9 million votes plus the advisory who also can produce about 5 million, about 14 million, all we are asking other Nigerians is to give us at least two million and we are home and right.
"As you may have heard a lot of you know interest groups have been coming out to urge him to come and contest but we felt that because of the deadline that was given whether he agrees or not, we need to purchase this form. Goodluck, Jonathan is not for Goodluck Jonathan. Goodluck Jonathan is for all Nigerians.
"As a Nigerian who we believe has the interest of this country at heart he will accept us. You can see that we are almost late, you know coming to buy this form we have been trying with the almajiris and the Fulanis through selling our cows. We were able to raise this fund just yesterday and we decided to come and purchase this one.
"We call Nigerians to support these projects, if you are talking about Goodluck Jonathan, I don't think there is any aspirants so far that we have seen that can be compared in any way with Goodluck Jonathan, unless if Nigerians are not serious, unless if we don't want to reintegrate and unite in this country, unless if you want to continue playing the politics of religion, playing the politics of tribalism, you can see I'm a Fulani man coming from the far North. But I tell you, there is no Nigerian today that I can cast my vote for, there is no Nigerian today that I can campaign for except Goodluck Jonathan. Goodluck Jonathan is better, is the best candidate. Among all the candidates irrespective of where you come from, irrespective of your faith and irrespective of your region. "Goodluck Jonathan, is the right president for Nigeria, and I hope with this purchase of form today I call on all the aspirants if they are really patriotic, if they want Nigeria's unity, if they want sense of belonging, if they want President for all, if they want the best for Nigeria to withdraw and support him."
Meanwhile, Chief Sylva who addressed the press after his forms were presented to him by his supporters said, "I feel very honoured and humbled for the show of love and this show of commitment not to me, but to Nigeria. I have tried my best since I was appointed by Mr. president to this office to do my service to Nigeria. But to realise that my efforts have been noticed by you Nigerians and that you Nigerians by yourself will go and take the trouble of obtaining the nomination and the expression of interest forms for me is very humbling. And I must also say that it is very shocking at the same time.
"But I'm very happy and pleased by this gesture. So what I will do now, I will not give you a straight answer right now. But I'm really thankful for what you have done because I need to consult I need to consult my constituency and consult leaders of this country and then I'll come back to you to let you know if I have taken the position also to run for this office. I thank you very much. So you'll give me a very short time. I will start right away with the consultation. I will go to my leader, for example the Ijaw Leader, Sir E K Clark, I will talk to him. I will also consult other leaders of the country and I will get back to you."
Suleiman Abdullahi, spokesman of Northern Solidarity group for Timipre Sylva who presented the form to the former Bayelsa State governor said, "We picked this presidential nomination forms to surprise the Minister of state for Petroleum, Chief Timipre Sylva, to contest for the presidency of this country, which we found him capable to do. We are his fans from the Northen part of Nigeria.

"Nigerians can see from his antecedents from the state level to the federal level that he has garnered necessary experience and well acceptable across the country. So we know that his chances of winning the ticket of the APC is brighter."
Other aspirants that have picked forms include: Sen. Bola Ahmed Tinubu, Prof. Yemi Osibanjo, Rotimi Amaechi, Sen. Godswill Akpabio, Dr. Ogbonnaya Onu, Sen. Chris Ngige, Sen. Rochas Okorocha, Sen. Ibikunle Amosu, Pst. Tunde Bakare and Com. Adams Oshiomole and former president Goodluck Jonathan.
Others include Gov Mohammed Badaru, Prof. Ben Ayade, Gov. Dave Umahi, Dr. Kayode Fayemi, Emeka Nwajiuba, Sen. Ken Nnamani, Yahaya Bello, Godwin Emefiele, Ahmed Sani Yerima, Ajayi Borriface, Mrs Uji Ohnenye, Pastor Nicholas Felix Nwagbo, Dimeji Bankole and Aishat Alubankudi.