The presidential candidate of the People's Democratic Party, Atiku Abubakar, on Thursday in Abakaliki, Ebonyi State, described the All Progressives Congress as an alliance rather than a political party.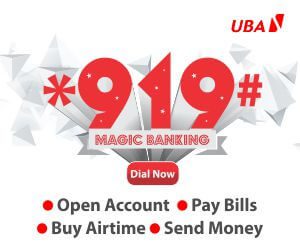 Addressing the party supporters at the latest leg of his presidential campaign rallies, he said the ruling party is deceitful and not committed to their promises.
The former vice president urged the people of the state to remain in the main opposition party, assuring them that his government if elected will be a government of the youth.
Atiku said that PDP is intent on handing over to the younger generation, emphasizing his plan to actualize restructuring of the country for more resources to the states.
He stated: "You know that from the inception of our democracy, Ebonyi has continued to be PDP and I am sure with what I've seen today, you will continue to be PDP.
"These people formed a party called APC, it is not a party, it is an alliance. The Alliance is collapsing and it has collapsed. You have no business voting for APC. Anyway you have never voted for APC before.
"We want our youth to be where we are. We are here to bring you up, our youths and our women, we are bringing you up so that you can succeed us. We are not going to be there forever. We want you to succeed us. For you to succeed us, you must be responsible citizens. You must be hard working youths, young men and women.
"We all came from very poor backgrounds but we worked hard. If you work hard, you can be anything.
"I want to assure you that the next government of PDP is going to be a government for the youth and for the women because you are in majority and we must recognize that and we must give you the opportunity so that you can also be able to lead us of this country.
"We are convinced that this state is a PDP state. And as you know, I am committed to power devolution as well as resource control, restructuring and I know all the southeastern states have been yearning for it.
"I've been advocating for the restructuring of this country because we want them to have more powers and more resources to deal with their own local affairs.
"The APC, they abandoned the issue of restructuring. They are a very deceitful party or alliance. We are committed to it and we mean it. So, give us the support we are going to deliver."
Also speaking, PDP National Chairman, Iyorchia Ayu, said the PDP will engage the South East to end insecurity when it comes to power just as it did in the case of the Niger Delta militants who were later given amnesty.
He told the people of Ebonyi that whatever development the state has achieved today was made possible by the PDP, despite the state governor leaving the party.
Urging the people to remain in PDP, Ayu said: "Today, thanks to the PDP, thanks to the leadership provided by the governors that you have elected, Abakaliki and other parts have been transformed into another London. I came in here; I didn't know where I was. Let me tell you if you elect any governor and he leaves with our mandate, we shall keep fighting until we get our mandate.
"However, whatever the achievements of Governor Umahi, you know very well that he was a PDP governor. APC cannot come to Ebonyi and claim that they have done anything. It is the achievement of the PDP and the foundation was laid by Governor Sam Egwu and Martin Elechi.
"So, whether they decamp 20 times, you will reelect PDP governors 2000 times and over. It is only in PDP states that you see their governors developing their states.
"Yesterday, we were in Delta State. We spent the whole day commissioning gigantic projects. We are proud of our PDP governors, we are proud of their performance. And that is why we want to ask Nigerian people that if you want development, stick with the PDP.

"In the first year of administering this country for 16 years, you knew what we did for this country. Since the last eight years, what have you seen – poverty, hunger, disease, insecurity. That is all the APC will offer you.
"Do not make the mistake you made in 2015. Stick with the PDP and you will see development, Ebonyi will soon be better than New York with what I've seen and I believe that this will be transformed to the whole of Nigeria.
"With what I saw in Delta State yesterday, I believe that when Vice President Okowa joins hands with another great performer of the PDP, Atiku Abubakar, Nigeria will be transformed.
"Do not lose hope because of one bad administration. That party is not a party, that party is a coalition of small parties that got together and deceived Nigeria people. It will not happen again.
"We are going to take over power in this country, thanks to your power, because you are determined that this country should not fall apart.
"Let me say under PDP, when we had insecurity in the Niger Delta, we engaged them, we talked to them, we discussed what we will do to improve the quality of life of the Niger Delta people. We gave them amnesty.
"You can't hear the people in the South East crying of marginalization and you come here and do the dancing of the python. The dancing of the python will not solve the problems of the South East.
"We need to engage the people of the South East. We need to talk to you. We need to know why you are crying and we will resolve those problems and peace will return to the South East. That is what PDP stands for."
In his contribution, the Director General of the PDP Presidential Candidate Council and governor of Sokoto State, Aminu Tambuwal, assured that Atiku will bring insecurity in the southwest to an end if he becomes president.
He thanked the people for their steadfastness, noting the February 25 election will affirm Ebonyi position in the PDP.
Tambuwal added: "The great people of Ebonyi State, we are here to thank you for maintaining and remaining steadfast in your political history. This crowd is proving strength up till today and by the grace of God come February 25 you will reaffirm that Ebonyi is PDP. Therefore we must thank you for coming out en masse to attend this rally.
"This is the theme that is pan-Nigerian that will give you by the Grace of God under Atiku Abubakar the most desired security in Ebonyi State. All the killings in the state by the grace of God will be stopped by the time Atiku Abubakar mounts the saddle of the leadership of this country.
"He will ensure devolution of power and more resources in the state. He will speak to all these issues of restructuring, education and economy and rest assured he is the most prepared candidate for this election," Tambuwal said.