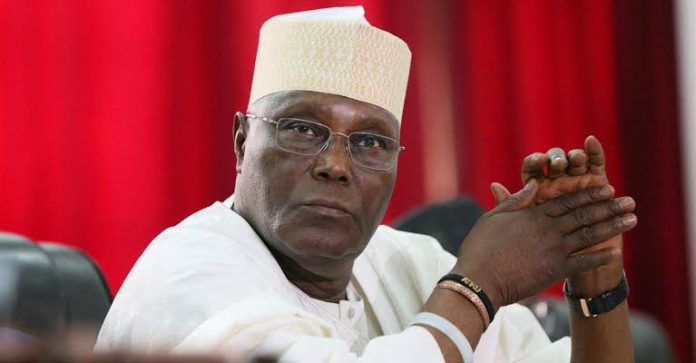 Don't consider tribe, religion during 2023 polls – Obi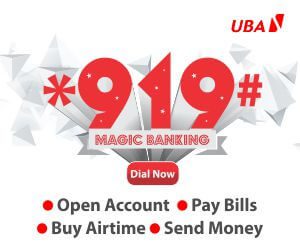 Ortom denies breaking ties with Wike
BY TIMOTHY AGBOR
The presidential candidate of the People's Democratic Party, Atiku Abubakar, on Tuesday, urged the Igbos to support his presidency and ensured that he wins the 2023 presidency assuring that he would support an Igbo person to succeed him after completion of his tenure.
He made this known while addressing South East PDP stakeholders in Enugu. He further assured that his administration would pay close attention to tackling insecurity, economic and other challenges bedeviling the country.
The PDP candidate expressed optimism that he would be victorious at the forthcoming presidential election, stressing that his great relationship with the Igbos would continue until they assumed the presidency after his tenure.
According to the former Vice President of Nigeria, "I have had a close relationship with the Igbos and this influenced my choices of Senator Ben Obi and Mr. Peter Obi as my running mates in my two previous outings as presidential candidates. Again, I have chosen another great Igbo here (Dr. Ifeanyi Okowa) for the third time as my running mate.
"I have three Igbo children and I am saying this for the very first time in public. So, my relationship with Ndigbo did not start today. I am the stepping stone for Igbos to become President of Nigeria," he maintained.
Atiku also vowed to prioritise developmental projects in the South East and other regions when elected, adding that any project in any state was a favour to the entire country.
While promising to prioritise projects in the South East, Atiku took a swipe at the All Progressives Congress-led administration for allegedly segregating some parts of the country with the paucity of projects.
He said, "the second Niger bridge in Onitsha is not a favour to the South East, rather it is or should be seen as a favour to Nigeria. This is because it is not only the people of the South East that use the bridge."
He also expressed concern over the ongoing sit-at-home in the region which he said had dealt a big blow to the economy of the region and the country at large, calling on elders in the region to speak out against it.
On his part, the Labour Party presidential candidate, Peter Obi, has called on Nigerians to desist from considering tribe and religion before choosing who would lead the country ahead of the 2023 general elections, but urged them to vote for a competent leader who would move the country forward.
Specifically, Obi asked Nigerians not to vote him on the basis of being an Igbo man or hailing from the South East, where many Nigerians have said has been marginalised politically.
The former governor of Anambra State made this known during his courtesy visit to the Palace of Ooni of Ife, Oba Adeyeye Ogunwusi in Ile-Ife, Osun State, on Tuesday.
Obi, who was welcomed to the palace by the monarch and crowd of youths in the state, appealed to the electorate not to make their choice of presidential candidate because of tribe and religion, but should vote for their character, competence, capacity and commitment to nation building.
He said enough was enough for the hardship that the Nigerian populace is passing through, adding that it is now difficult for people to take their three square meals.
Addressing the youths who thronged Ooni's palace with banners bearing Obi's pictures, the presidential candidate said, "youths, it's now your turn to take this country from them. Choose the right leader that will take the country to its promised land.

"It's your entitlement; nobody is entitled to take it from you. If they give you money, take it, they are only paying part of their debt," he said as youths cheered him with applause.
According to him, Nigeria has the capacity to work, produce food for the masses to eat, saying, "but, it's a pity that we cannot produce enough food for our people that are hungry."
He lamented that students have been at home for the past eight months, saying that security challenges such as kidnapping, banditry, insecurity, unemployment, among others are facing Nigeria.
"This is a movement for the youth to take back their country. I set up a movement that would go a long way to reveal how things are going wrong in the country.
"We have enough land and resources to make provision for feeding the country, a state can feed this nation, not to talk of 36 states. We should not wait for crude oil alone from Niger Delta to sustain us. Enough land and funds are available for the citizenry.
"Everybody in Nigeria is suffering, including Nigerian youths. Enough of manipulation.
Please, don't consider tribes. It is nobody's turn, it is the Nigerian turn.
"Nobody should vote for me because I am an Igbo man or Southeast man, or because of my religion. There's no tribe where people are eating free food, people are not buying bread cheaper in the South West than South East. Poor people in Nigeria are suffering in Nigeria.
"Don't look at tribe, religion, it's what we the politicians, the elites use to deceive you.
Don't look at our religion; let nobody tell you it's their entitlement. It's nobody's turn, it's Nigerians' turn, it's the turn of the Nigerian youths. Nobody will take anything from them this time, nobody is entitled to it. And don't say it's their money, it's your money they are giving you. If I bring money, take it," Obi told the gathering.
In his remarks, Ooni of Ife, Oba Ogunwusi, commended Obi, for his visit and for creating awareness and enlightenment for youths on government and politics.
Ooni applauded him for preparing and reawakening youths for a brighter future and to let them know that they have the capacity to make themselves available for Nigerian politics.
Meanwhile, the Governor of Benue State, Samuel Ortom, has denied breaking political ties with his Rivers State counterpart, Governor Nyesom Wike.
Speaking with journalists on Tuesday, shortly after presiding over the Benue North-West Senatorial district People's Democratic Party caucus meeting held at the Benue Peoples House, Makurdi, Ortom insisted that he is still with Wike on the injustices meted out to him.
"The Thisday news report is misleading. I just came back from London this morning with Wike and I still maintain my stand on what I said. I have not moved away from there. I still sympathize with Wike for the injustices meted out on him and our group," Governor Ortom stated.
The Governor further stated that: "The party leadership has not been fair to Governor Wike based on the activities that took place during the convention and after the convention. They have not been able to adequately deploy the internal conflict resolution mechanism of the party to resolve those issues. I still sympathize and stand with Wike and let the leadership of the party at the national level do the right thing. It is not too late to do so."
According to Governor Ortom "Politics is about interest, and where your interest is not protected, you have the right to protest" stressing that "We remain committed to the PDP but still want the right thing to be done, so that everybody will be carried along."
While noting that it is not late to resolve the issues, Governor Ortom further pointed out that with the interface he had with the Board of Trustees of the party, he hopes that issues will be properly addressed.
"The issue in contention about the National Chairman, the BOT, was here some few days ago and we deliberated on the matter. They sought to know what my feeling was about the crisis and I told them the truth as far as I am concerned. I gave them my recommendations and I hope that justice will be done so that our party will gain its position to take over power in 2023," he said.
Ortom maintained that despite the crisis rocking the party at the national level, Benue State does not have any problem, stressing that "from bottom to top, we are good to go, as far as our party is concerned. I am working for our candidates."
The Governor insisted that he cannot work against PDP but he will support every candidate, emphasizing, however, "that does not mean I am not aggrieved, Wike is aggrieved and I am aggrieved too."
On the outcome of the caucus meeting, the Governor said after due consultations, a Benue North-West Senatorial campaign team for the Senate seat will be constituted, pointing out that it will be integrated into the main campaign council of PDP in Benue State.