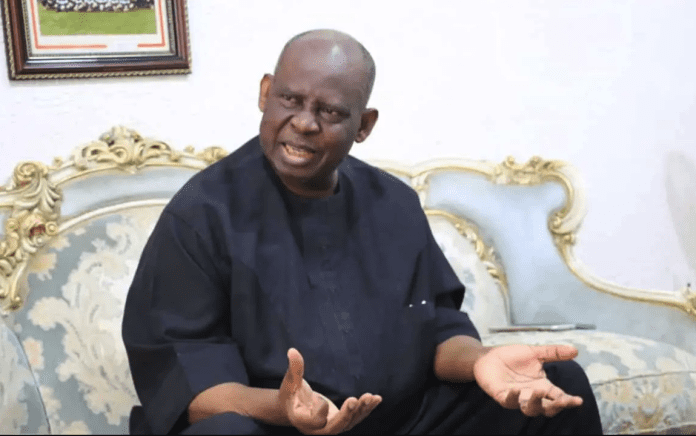 A former Minister of Health, Alphonsus Nwosu, recently resigned his membership of the People's Democratic Party and its Board of Trustees. Nwosu announced that his exit from the PDP takes effect from January 12, 2023, in a letter of resignation addressed to the PDP national chairman, Iyorchia Ayu. He also copied the PDP BoT chairman, former Senate President, Adolphus Wabara, in the same letter. Nwosu was a founding member of the party and played significant roles in the affairs of the party at the national and South-East zonal levels. Nwosu said he tendered his resignation as a matter of conscience and principle over the party's inability to adhere to the rotation provision in its constitution. In this interview, he spoke on various national issues. Excerpts: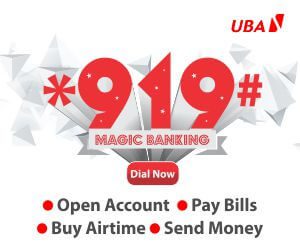 You jolted everyone when you tender your resignation letter as a member of the PDP Board of Trustees. Beyond the reason you gave that your decision was based on power rotation, why did you take such a huge step?
There is no reason beyond what I said in my letter and it is in paragraph three. I felt violated when PDP violated its own constitution on power shift. I want Nigerians to learn to keep to an agreement they make. This rotation of power between the North and South was a matter of the constitutional conference that was held during the late General Sani Abacha's regime in which the late Odumegwu Ojukwu, Sam Mbakwe, Shehu Yar' Adua, Olusola Saraki, and many others were present. It created such a problem in the conference that after it was resolved, it ought not to become an issue again in Nigerian politics.
When we were forming the PDP, the first pillar was to get politicians of all shades to come together so that the military would not exploit any violent quarrels between politicians as an excuse for military rule, which was why everyone was present. I was in the contact and mobilisation team under Lawal Kaita and the late Bola Ige was the chairman of the constitution drafting committee from the Alliance for Democracy. Those who were there during the formation of the PDP know why Bola Ige left when a particular person entered and they felt that because he played a major role in the cancellation of June 12, they couldn't sit with him.
I am being honest to myself because the argument of power shift took a long and it was agreed that power must shift to the South and that is why at the founding of PDP, prominent Nigerians like Awoniyi, Ciroma and all the leading politicians from the North did not object to it. For it to be re-opened because they are all dead is the most painful to me because it means we that are alive are nothing.
You were part of the PDP's zoning committee and people will accuse you of not objecting when the race was thrown open. People will also say that this is not the first time that the PDP will jettison its zoning arrangement, yet you didn't resign. When the late President Musa Yar'Adua died, former national president of the PDP, Vincent Ogbulafor raised the issue of zoning to the North, but he was pushed out and many supported Goodluck Jonathan to contest instead.
First, I want to admit that I was a member of the zoning committee representing Anambra State. There were 37 people, one from each state on that committee. I will refer people to the National Executive Council meeting we had before then and that meeting was ready to shoot down the idea that there should be a zoning committee. I stood up and said that nobody should tamper with the party's constitution because it is sacrosanct. People tried to shout me down and I called the names of those who were there when this zoning issue was agreed, including PDP chairman, Iyorcha Ayu. Abubakar Rimi was prevailed on by the North to run but I believe his nomination fee was later returned to him after it was zoned to the South. I told them this at the NEC before it was decided that a zoning committee would be set up.
At the zoning committee, I was even more forceful and insisted on writing the first paragraph that the zoning arrangement in the constitution remains sacrosanct because it has served the PDP well and must be reaffirmed. The second and third paragraphs were not my suggestion. Once you say that the presidency of the country must rotate between the North and the South, you now know that every other thing that comes afterward nullifies it. In a 37-member committee where the South was a minority and we were divided, there was little I could do.
We presented the report and I know that former Governor Achike Udenwa tried to ask why some paragraphs were missing from the report and he was insulted. I also know that Nwodo said that the pill being given to the South East is a bitter pill to swallow and it remains to be seen if the South East will agree to swallow the pill or not.
I have heard people ask why I didn't write a minority report or why I didn't walk out. Everyone saying this is younger than me. I'm old enough to know that a minority report or walking out would not have stopped the decision to throw it open. The action I have taken now is the most effective way of saying that this bitter pill is still stuck in my throat.
I was not part of the PDP decision-makers under Jonathan but I don't think the two are comparable because there wouldn't have been the question of Jonathan running if Yar'Adua had not died and I dare say that if Nigeria had accepted that draft constitution presented by Adolphus Kabiri-Whyte and printed by the Federal Government printer, that there shall be three vice presidents, one from the zone of the president then the vice president from the zone of Yar'Adua would have completed his tenure. This is what happens to running away from the truth and thinking you can bend the rules when it suits you.
Jonathan won at great cost to the party in 2011 and that was because the northern governors agreed but in 2015, when Jonathan tried it again, what happened? Atiku and five PDP governors walked out of the convention and walked into the APC because they felt that the turn of the North was being usurped by the incumbency.
"The fate of over 60 million Igbo cannot be dependent on any single person. We are not junior Nigerians and no one from any part of the country is junior to anyone. We are all equal. Nigeria is a negotiated entity and not a conquered entity"
Did you inform the BoT before leaving?
I informed my closest friends in the PDP before I sent the letter where I copied those concerned. The letter was sent on Thursday, January 12 but I didn't release it. How it surfaced on social media is what I don't know.
Some are saying that it is possible that you have been working with the G5 governors and people also ask if there is still injustice in the PDP
I am one of the first victims of injustice in the PDP when my gubernatorial certificate of return by the party was removed just weeks before the 1999 election and Major Gen AB Mamman wrote a damning letter on it but I didn't leave the PDP till now. When we were expelled and brought back after forming the PDP reform group, I didn't resign.
After forming the PDP, this is the first time I have resigned, because the injustice this time is different. It cut down to the second major pillar on which the PDP was founded and it cut down on an agreement reached by Nigerians in 1995 at the Abacha conference and I know that it was the late Dr. Olusola Saraki, the bridge builder, who came to Ojukwu and the rest and it was resolved because General Abacha didn't want the conference disrupted.
This was a major thing and deeper than that, the defining issue in Nigeria's history, which is the civil war, was not fought because of the pogrom. It was fought because people reneged on the agreement reached at Aburi and everyone who asked his father will know that Biafra came because people said, "On Aburi, we stand".

For me, as the song said, "Once, to every man and nation, comes the moment to decide." For me, that moment came this week. I hope Nigeria's moment will come on February 25th.
Some are insinuating that you left the PDP because you have been very vocal about the South East producing the president and because of your support for the presidential candidate of the Labour Party, Mr. Peter Obi.
Let me make three things crystal clear; I have a very deep and good personal relationship with Mr. Peter Obi, which has spanned over 40 years. This relationship is based on some of his virtues which I think Nigeria should avail itself of as Anambra did. Also, his ability and competence is not disputable no matter what the current governor says.
Obi knows that I don't work for him. He knows that no one can make me do what I don't want to do as a person. It just happens to be that we have the same objectives for a better Nigeria.
We want Nigeria to do well. That was also what attracted me to Atiku, because of his sincerity on restructuring. I have a very good relationship with Atiku and went to his house to offer to work for him in 2019 because I wanted the mis-governance of the APC to terminate under one term. But everyone who knows me knows that you can never hold my soul; my soul is held by my creator.
I didn't leave because of Obi. I left because I cannot accept that you can make an agreement and bend it. It runs against my soul and I want to recover myself. No matter what anyone says, I am happy and I won't quarrel with anyone who expresses any opinion on this matter, especially any Igbo person. The reason I said any Igbo person is because I recall Prof. Ben Nwabueze holding Atiku at Nike Lake hotel and shedding tears. I still have a copy of what Nwabueze said for any Igbo person, the election was an existential matter, a matter of survival, where we have been pushed below second-class citizens. It is a pity.
For me, I would never accept to be a junior Nigerian. There are no senior and junior Nigerians and certainly, the Igbo can't be junior Nigerians. That is what is inviting the insults, that "I am your stepping stone for the presidency, then when I finish, I will give you." This was repeated by Bola Tinubu in Enugu and not just Atiku. It was said in the face of Igbo people and no one could say no. Well, I have said no. The fate of over 60 million Igbo cannot be dependent on any single person. We are not junior Nigerians and no one from any part of the country is junior to anyone. We are all equal. Nigeria is a negotiated entity and not a conquered entity.
Do you have any optimism that the forthcoming election would be free and fair?
We can only hope that the election is free and fair because if it is not, I shudder to contemplate the consequences. Did anyone imagine in January last year that you could have this kind of Obidient movement where young people are saying they are tired of being pushed? Young people have decided to have a say in the governance of Nigeria. Even when the governor of Anambra State gave his preference, his own son didn't agree with him. I am sure that if I give you my opinion, my own son will do exactly what the son of the governor did. So, I consult them and carry them along in what I have done. My resignation got 100 percent support from my nuclear family. They were asking, "Daddy, what are you still doing there? All the people with whom you went to the market and who believe what you believe have since left and it is evening, what are you still doing in the market? To trade with spirits?"
Anyone of us who makes any public statements risks being disowned by his own children. Those of us who are over 75 risk our children telling us no. They now say they have the ability to turn this country around and they won't let us sit on them anymore.
"I believe Atiku won the 2019 election but the courts ruled otherwise, so we obeyed the courts"
Some of Atiku's media aides said that he had told confidants that he would only step down if it would be agreed that the ticket would be zoned to the South East. Is this true?
I have no doubt from what Atiku said in 2018 when I went to him and offered to be part of his campaign that he meant well on restructuring and rotation. My impression then was that he was not going to run in 2023 and that if we won, he was going to serve only one term. We came back and worked ourselves to the bone to give him the votes for which we have paid a very serious price from the APC.
Every Igbo man knows that the President was not determined to look in the Igbo direction in any manner except as he was forced by the constitution but discretion was never exercised to favour the Igbo man because of the massive votes we gave Atiku. Also, many of us, including me, religiously attended the court cases and were convinced as we attended those cases that PDP won the election and it had a good case.
I remember when Prof. Ben Nwabueze, frail as he was, was coming to the court saying that he was leading the PDPs team of lawyers. I even heard some snide remarks that it was an Ohanaeze legal team because we had all the leading Igbo lawyers there. How much support can a person give another person? So, we believed him that he would do his term and he would assist the South East to do so. I think the question to them should be, "Why is it that the people who gave you so much support last time are being treated in a less-than-friendly manner?" If I were Atiku, I would say, "I would never forget the support that Ndigbo gave me until I die." Or are you not aware that in spite of some of the governors saying no because of Obi, many people went out of their way to make sure that APC didn't get even 10 percent votes in the states. The votes went to Atiku and we were convinced that those votes totaled up the victory.
We have also heard some of Atiku's surrogates claim that Obi cost them the election, especially in the North and that if he was not on the ballot in 2019, the PDP would have won the election. Is this claim true?
When you are hired to the job of a slave, don't do it like a slave. Do it like a freeborn because you are not a slave. When those who work for Atiku say Obi cost them the election, what do they mean? How did Obi cost them the election when he won almost all the votes in his state and zone? So they believe they lost the election? Well, I believe Atiku won the 2019 election but the courts ruled otherwise, so we obeyed the courts. As far as I am concerned, I was in court all the time and was always sitting with Dubem Onyia.
I was in court when Prof. Nwabueze came in and I was in court when Abba Kyari came in one morning and presented Buhari's WAEC certificate and I laughed because I had my own school certificate with me and I know that we didn't sit for WAEC exams at the time. The President's school certificate was 1961 while mine was 1962 and if you look at it, it was called Cambridge West African School Certificate and I know that my certificate was not signed by a Nigerian, it was signed by a white who was the then Vice Chancellor.
The argument then was whether Buhari was qualified or not and even if he was qualified, why did he submit the wrong document? So how could Obi have cost Atiku an election that Atiku said he won? By going to court, Atiku believed he won, so how can you say Obi cost you what you went to court to claim you won? Again, when you are hired to do a job that puts food on your table, please do it as a freeborn and not as a slave.