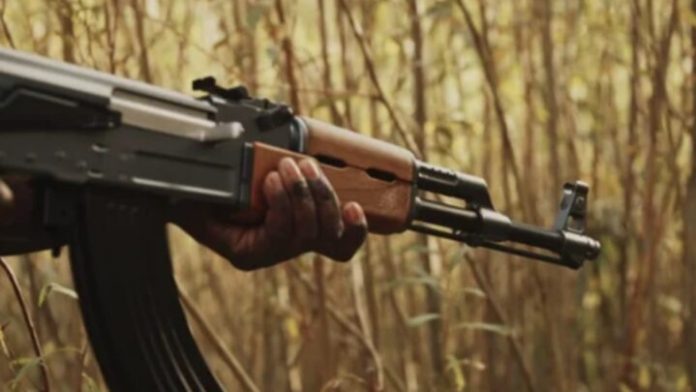 BY TIMOTHY AGBOR, OSOGBO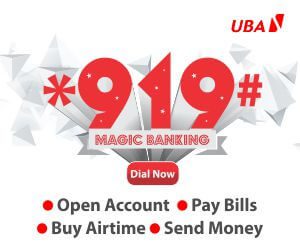 Many churches across Osun State on Sunday mobilised security men to provide security during service to prevent attack from suspected gunmen after a Facebook page with the name 'Anonymous' shared a message about plans to attack a church in the state.
The post partly read, "A Church with the name St Mary Catholic Church at a region called Osun region is again targeted for attacks. People close to this church must be made to understand the situation. 23rd July as a date given, we urge everyone out there to get this message across to the church and its management. Just like the OWO massacre which we warned, we shall not be happy if this is ignored as St Francis was. The casualties would be numerous. We warn again!"
The post had gone viral on Saturday causing panic among the residents, especially Christians.
The Catholic Diocese of Osogbo, while reacting to the rumoured attack plot, in a security alert to members, assured them that necessary measures would be put in place to protect them in Churches on Sunday.
According to the message signed by Revd. Fr. Emmanuel Farinmade, the Diocesan secretary on Saturday, "It has come to our notice of the alert of a security threat targeted to Catholic Church/Churches in Osun region, as it was stated. We would like to state that the insecurity in our country Nigeria is frightening, not to talk of threats directed to a particular Church(es).
"However, necessary measures have been taken to ensure the security of the sacred gift of life to us. More so, let us be security conscious too, and raise alarm at the slightest show of strange incident, or when such is perceived.
"We therefore want to urge you all to continue to worship God in faith and hope, while praying for God's intervention in our country Nigeria, most especially, on the issue of security. We commit you all into the maternal care of our mother Mary, Queen of peace, to continue to advocate for peace in our country."
In the same vein, the Osun State Governor, Ademola Adeleke, advised residents to be security conscious even as he assured that his administration has taken security precautions to secure the state.
In a message to people of the state on Saturday, Governor Adeleke said he has directed heads of security agencies to deploy proactive crime and terrorism prevention strategies in response to alleged security threats reported by the intelligence community.
"I assure the people of Osun State that service chiefs have acted and the security of lives and properties is guaranteed. Our people should not panic as both formal and informal apparatuses have been activated," the statement signed by governor's spokesperson, Olawale Rasheed read partly.
Meanwhile, in response to the threat, many of the churches visited around Popo, Kelebe, Ayekale, Ogo-Oluwa, Oke-Fia, and Testing Ground areas -all within the Osogbo metropolis, had police operatives deployed to them to provide security.
Also, in some of the churches visited, especially the small ones, though security men were deployed, many of those seen were not armed, but armed security men were deployed to the big churches.
At the entrance to Saint Benedict Catholic Cathedral, Popo, Osogbo, armed police operatives were observed at the entrance.
Similarly, at the State Headquarters of the Living Faith Church, West bypass, Osogbo, armed police operatives were also observed, likewise Saint Mary's Catholic Church, Ayetoro, where Amotekun Corps and hunters were joined by the police to provide security for the worshippers.
Despite the security presence, there was however a noticeable drop in the number of worshippers that turned up for the service in many churches.
In some of the churches visited, time for the service was shortened, as people hurried out of the premises to their different destinations.