What happened that fateful Sunday night was nothing short of man's inhumanity to man. It was the day man's sense was overwhelmed by instincts, emotions, and insensitivity took a better part of sanity, spilling the blood of the innocent ones now crying up to heaven for vengeance. It was the day the hands of the murderous Shakespeare's Macbeth drew the blood of Banquo, the man Macbeth perceived as an obstacle to his ambition to ascend the throne. In the wee hours of the night Macbeth picked the sword and headed to Banquo's room, saying, "Banquo, thy soul flight, if it will find heaven, will find it tonight." And within a twinkle of an eye, the deed was done and lying on the ground motionless was Banquo's body, who was now a dead man and his blood dripped from Macbeth's stained hand.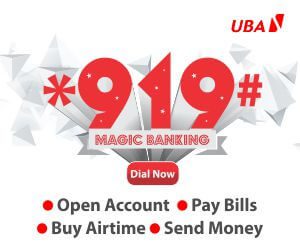 Coming home to Borno, a state that is gradually becoming the theatre of the absurd with no thanks to Boko Haram sect or the insurgents, there was a replay of the murderous act of Macbeth in Auno, a village about 20 kilometres to Maiduguri, the state capital, recently. At about 10pm of February 9, 2020, Auno witnessed a replay of a combination of South Africa's Sharpeville massacre and Maiduguri "Black Saturday" of February 18, 2006. In Auno, there were deaths, blood, sorrow and destruction from unprovoked attacks launched on the people by the blood thirsty hoodlums, fanatics and insurgents in the Nigeria's North East. Defenceless people were sent to their untimely death and graves and other lucky ones were fatally injured.
In Auno village on that fateful Sunday, suspected Boko Haram militants killed about 30 passengers out of the several travellers who were forced to pass the night in the area. According to reports, some of the victims, including students, a mother and infants, were burnt beyond recognition by fire from a petrol tanker set ablaze by the terrorists. The terrorists, according to witnesses, also abducted several people and set ablaze 18 vehicles, shops and residential houses worth millions of naira.
While visiting Auno, Borno State Governor, Prof Babagana Umara Zulum, was told that the soldiers deployed there locked down the entrance and exit gates, which they erected around the check point in the village on that fateful day, thereby preventing the travellers from proceeding to Maiduguri on reaching the village around 4:50pm. According to a witness, "The soldiers locked the town, there was no way travellers could move forward or return to Maiduguri to pass the night." Naturally and as expected, the terrorists made a mincemeat of the travellers by killing many and abducting others. Zulum nevertheless condemned the act and expressed displeasure with the military for abandoning the travellers to their fate.
Whereas the Auno incident occurred on February 9, 2020, similar mayhem had earlier happened on February 18, 2006, when there was blood letting and the peace of Maiduguri was breached by hoodlums or fanatics, leaving many dead and property worth N 1.5 billion destroyed within few hours. Hence, the designation of this day of horror and dehumanisation, the "Maiduguri Black Saturday" just as Auno massacre is now tagged the "Borno Black Sunday."
February 18, 2006, is interpreted in different ways by different people. To many outside Borno State, it was a day of comedy; to some, it was a day of tragedy, to some, it was a day of triumph, to some, it was a day of misfortunes; to some, it was a day of defeat and to some it was a day heaven came crumbling.
To us, the victims of February 18, 2006, it was a day of baptism by fire and a day Satan was on the rampage and wreaking havoc.
When our Muslim brothers in Maiduguri decided to hold a lecture on the life of Prophet Mohammed and held peaceful demonstration against the defaming cartoon against the prophet emanating from Denmark on February 18, 2006, no one raised an eyebrow as the leadership of the Christian Association of Nigeria (CAN) at both national and state levels had earlier condemned the inciting cartoon.
The peaceful demonstration was expected to have taken off from Ramat Square, Maiduguri and translate into the Shehu of Borno Palace and thereafter possibly terminate at the Government House, but this was not to be as consciously or unconsciously, the event was hijacked by a group acting its own script. What followed was a tale of woes.
This group with deep rooted prejudice and acting on strict directives of their devilish sponsors or mentors, unleashed on innocent souls an unprecedented attack. And within a twinkle of an eye, Maiduguri, the capital city of Borno, on February 18, 2006 was thrown deep into an inferno, bloodletting, man's inhumanity to man, terrorism, looting, arson and to say the least, barbarism. It was a grandly designed conspiracy, carefully thought out, planned, directed and meticulously executed. The action was spontaneous and exact in all the areas affected. It was a well calculated and rehearsed plan, whose execution was precise and straight on targets.
In the speed of a meteor, the arsonists and hoodlums spread their atrocities to most parts of the state capital, killing, looting, burning churches, setting residential houses, shop/restaurants and hotels ablaze.
Between 9:00am of February 18, 2006, the abiding philosophy of "Borno, Home of Peace and Hospitality" was shattered as the sleep of Maiduguri was murdered amid unexplained silence from the security agencies, especially the police. While the orgy of destruction was on for hours in various part of the state capital, not a single policeman was visible in any of the trouble spots. This could not have been a coincidence. It will take a long time to assess correctly the extent of damage to lives and property as some of the affected victims fled the town and some reported missing, while there were conflicting figures of casualties from various sources.
For example, according to the Christian Association of Nigeria (CAN) Borno State Chapter, 56 churches were destroyed, while residences, shops/restaurants, hotels and offices numbering a hundred (100) were destroyed by fire and about 50 persons killed.
However, according to Chairman of the state's Government High Powered Committee of inquiry into the incident, Ambassador Ahmad Baba Jidda, the Secretary to the Borno State Government, "35 residences were destroyed, 52 churches were burnt down, 14 shops razed by fire and vandalized, 7 hotels were also razed and 3 offices, including a library, were destroyed." Similarly, 21 persons were confirmed killed, 61 others sustained various injuries and were treated and discharged.
254 suspects were arrested during the mayhem; out of which 176 were released on bail and "76 have cases to answer."
According to Ambassador Jidda, 16 memoranda were received from individuals and organisations. The Jidda committee put the cost of property destroyed at N1, 447, 145,735.00.
The Sharpeville massacre, the Maiduguri Black Saturday and the Auno massacre have common features or denominator. First, they were all bloody and gruesome. Second, the attacks against the innocent victims were ill motivated as they were unprovoked. Thirdly, the victims were defenceless. The protection expected from concerned security agency or agencies never manifest as the assailants in all the cases had a field day snuffing life out of their victims and exhibiting destruction galore with impunity.
The carnage witnessed and experienced in the affected places reminds one of the lamentation of Pope Benedict VI when he visited Auschwitz in May 2006. This place (Auschwitz) was a concentration camp in Poland during the Second World War, where millions of Jews were gassed to death by the Nazis in Germany. In an emotion-laden speech, Pope Benedict declared, "To speak in this place of horror, in this place where unprecedented mass crimes were committed against God and man, is always impossible.

…. In a place like this, words fail; in the end, there can only be a dead silence, a silence which is itself a heartfelt cry to God: why Lord did you remain silent? How could you allow all these? How many questions arise in this place! Constantly, the questions come up again: where was God in those days? Why was he silent? How could he permit this endless slaughter, the triumph of evil?"
Victor Izekor is a journalist and public affairs analyst and writes at victorizekor@gmai.com