JONAS AGWU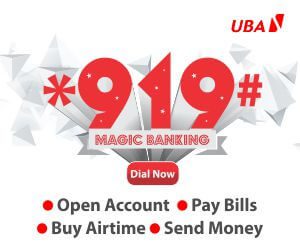 I know that Christ is the reason for this season, but I also do know that during this season, there are demons that delight to steal, maim and kill through the shedding of more blood on the highways. Their operation through irresponsible and foolish driving daily reminds me of a counsel given to me by assistant corps marshal Oludare Fadogba, a colleague at the national headquarters of the Federal Road Safety Corps, Abuja, some years ago.
As the head of media then, I was busy compiling road traffic crash deaths and injuries when he stumbled on me and solemnly cautioned me to pray and guard against becoming part of the data that would be announced by the corps someday through reckless and irresponsible driving. His million-dollar counsel has become my watchword as I have learnt to watch and pray by ensuring that I not only preach safe driving but that I also practise what I preach. In just seven days, it would be Christmas; another end of the year.
As usual, the end of year fever and frenzy is in the air. Incidentally, Christmas falls within the 'ember months' season, usually characterised by increasing human and vehicular traffic. The 2013 version was the same. So was 2014. I am hoping that 2015 will be different, not just in terms of how responsible our driving will be but also on how the FRSC will fare in their effort to cut down crashes and deaths. I am hoping that there won't be deaths and injuries; that motorists would drive in the spirit of Operation Zero, which aims at no deaths during the yuletide. Between 2013 and 2014, there were crashes and deaths.
Comparative analysis of the end of year patrol for 2013 and 2014 shows that 23,339 arrests were made in 2013 as against 25,742 in 2014 for 25,475 and 28,174 offences for the two years respectively. Road traffic crashes stood at 760 with 504 deaths in 2013 and 439 in 2014, representing a 49 per cent decrease.
Speed violation, dangerous driving, tyre deflation and loss of control were responsible for most prevalent causes. This is why I have chosen to treat these offences, which I refer to as the demons of the season, as a guide, hoping that as you drive, you will make the choice to spend this season with your loved ones and not in the hospital, mortuary or grave.
Vehicular and human traffic would increase as motorists dare the global economic meltdown to meet up with families to savour the joy of the season. Road violation or better put, bad driving habit would be on the increase, leading to avoidable crashes. All this would happen because in every road crash, the predominant factor is the human behaviour. Human behaviour makes a direct contribution to crash risk.
Through the knowledge and understanding of traffic systems, a driver's experience and skill and the relationship between risk and factors such as speed choice and alcohol consumptions play significant roles. The road, the weather and the vehicle will no doubt play their roles too.
To some, the Christmas season is jinxed as too many road traffic crashes occur. Too many deaths. Too many injuries. This group believes there is a demon responsible for all the road crashes that would occur this December, including others that occurred previously. They don't believe that motorists should be blamed.
Rather, the demon that delights in sucking blood, the same demon that holds sway over the highways will as usual ensure that deaths occur! As a safety practitioner, I have seen a lot to know that, the devil does not need to do much to cause a crash. All he needs to do is sit down and watch us drive in December, the same way we drove in January, June and August, despite repeated warnings. To others, however, the season is normal except for the above, which demands extra caution.
Without sounding the death knell, this Christmas might be the last for some. Not because it is divinely ordained, but because in keeping with divine injunction, they would make a choice, a choice of death, not life through their actions. Actions that have formed their driving habits overtime.
Road crashes are avoidable even though a good number of people prefer buck-passing. The remedy is not to plead the blood. Neither is it in trusting on voodoo or charms. Prayer will no doubt be good but ultimately, simple obedience to traffic rules would be appropriate.
• Agwu is an assistant corps marshal in the Federal Road Safety Commission