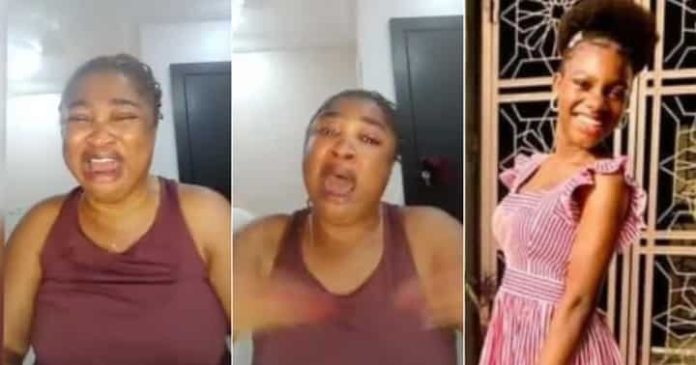 Blessing Adeniran, the mother of the 12-year-old Chrisland pupil, Whitney, who died during the school's inter-house sports, has disclosed that an autopsy carried out on her daughter showed that she died of electrocution.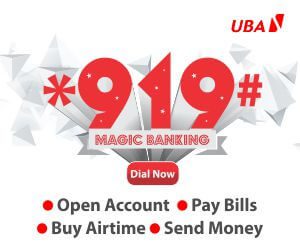 She made it known in an Instagram live video on Wednesday.
In the video, she said, "I want to thank everyone for your support, your calls and messages have helped us go through this very difficult period.
"The autopsy result is out and Desola was electrocuted. My daughter died of electrocution. I have been subjected to trauma for the past two weeks. Tomorrow will be three weeks since my baby died. The school made me think I was crazy. They started pushing the narrative of she was sick; she was sickly. They sent letters and publications out.
"People insulted me and my family. My child was electrocuted to death. I told the school I don't want trouble. All I want is answers. They came to my house and knelt down.
"I begged, I pleaded, I said 'Mrs. Amao please, I don't know how autopsy is being done but I have browsed it and the image is scary. Please my daughter is already dead, don't make me put her through that, they will butcher her. I beg you in the name of God, you are a mother, help me investigate and find out what happened.'
"She said she doesn't know. They refused to investigate.
"My daughter was butchered for autopsy. She was opened up. They took part of her kidney, liver, stomach contents, blood, brain, bone marrow. Omodesola was butchered just because Chrisland kept protecting their reputation."
Whitney's father, Michael Adeniran, had also claimed that his daughter died of electrocution prior to the autopsy.
Meanwhile, the school management in a statement, had said that the deceased slumped in "public view and not under any hidden circumstances," adding that she was rushed to the nearest medical facility for first aid.
The Lagos State Police Command had said that the autopsy to unravel the circumstances surrounding the death of Whitney Adeniran has been done.
The state Police Public Relations Officer, Superintendent of Police, Benjamin Hundeyin, who confirmed the development two weeks ago, however, said the result of the autopsy was yet to be out simply because the toxicology report on the case was still being awaited.
"The autopsy for the Chrisland pupil has been done but the result is not out. We are waiting for a toxicology report," Hundeyin had said.
The Lagos State Government had also shut the school as an investigation commenced to ascertain Whitney's cause of death during the inter-house sports organised by the school at the Agege Stadium, in the Agege area of the state.
While the school, eyewitnesses and medical doctor hinted that Whitney slumped and died of cardiac arrest, the parents of the 12-year-old pupil, particularly her father, Michael, while demanding justice, said his daughter died of suspected electrocution.
His post on Facebook partly read, "I gave Chrisland School a healthy vibrant young girl, what Chrisland returned to me is a dead child. My entire family is in deep sorrow but the school authority claimed they know nothing about my daughter's death and all they know is that my daughter slumped and died.
"Since we started asking this question, the school has been asking us to back down from the autopsy and I know they know their way into the system. I am calling on the pathology department of @lasuth to please be honest with their result. Lagos State government, Nigerian Government, please intervene."
On her part, Whitney's bereaved mother, Blessing, who said she was at the Agege Stadium to support her daughter during the sporting activities, explained that she was trying to ascertain Whitney's whereabouts when a pupil of the school informed her that she slumped and was rushed to hospital for treatment.

Blessing, however, noted that her daughter was not taken to a hospital but an immunisation centre, adding that when she rushed down to the centre, she found her daughter's corpse with her lips and tongue black.
She said, "How does a 12-year-old have a cardiac arrest? No pre-existing heart condition, no pre-existing medical condition. She was hale and hearty, she was not sick in any form. Even if she will die from cardiac arrest, why should one arrest kill a healthy teenager? Let me state that by the time I got there, my daughter's lips and tongue had already turned black.
"My child was not taken to a hospital, she was taken to an immunisation centre but that is not even my pain. My pain is there was no proper first aid management, there was nothing that was done for her; she was brought to the hospital dead.
"Because when her medical report came in, it said dead on arrival. When my husband came in to pick up his child to take her to another hospital, he came in and met her dead. He screamed, shouted, 'Desola, daddy is here, stand up. What is happening to my child.' My husband knelt down crying begging the doctor 'help me, this is my first child'."