BY MAYOWA SAMUEL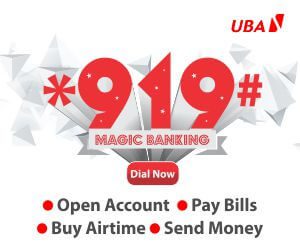 Aviation activities in Nigeria may be totally grounded on Monday as the aviation unions have directed all their workers nationwide to embark on peaceful rallies and public demonstrations across the country's airports.
The unions issued the directive and copied the Commissioner of Police, Airports Command and the Directorate of State Security Service.
The directive reads, "All aviation workers nationwide are hereby directed to embark on peaceful rallies and public demonstrations at all airports in Nigeria in demand for the expunging of obnoxious essential services clauses from the bills/Acts of the aviation agencies.
"All branches of the unions should make their internal arrangements to ensure full compliance with this directive."
The unions include the National Union of Air Transport Employees (NUATE), Air Transport Services Senior Staff Association of Nigeria (ATSSSAN), the Association of Nigerian Aviation Professionals (ANAP), the National Association of Aircraft Pilots and Engineers (NAAPE) and the Amalgamated Union of Public Corporation Civil Service Technical and Recreational Services Employees (AUPCTRE).
The unions demanded the removal of the obnoxious bill or face a total halt of business actives including flights operations from Monday.
The unions had earlier condemned what they called the "obnoxious" provisions in the newly signed Civil Aviation Act (CAA) which gives the Minister of Aviation express power to prohibit trade union activities.
The new Civil Aviation Act which was last week signed into law out of the six aviation bills by President Muhammadu Buhari was discovered by the unions to have contained provisions classifying aviation agencies as rendering essential services while empowering the minister to prohibit industrial action by unions.