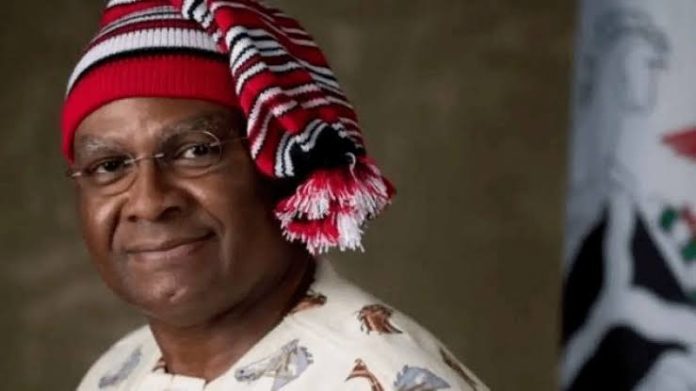 Enugu East Senator and former Governor of Enugu State, Chimaroke Nnamani, has asked Iyorchia Ayu to vacate office as the National Chairman of the People's Democratic Party forthwith saying "his deception and abysmal performance is unmitigated."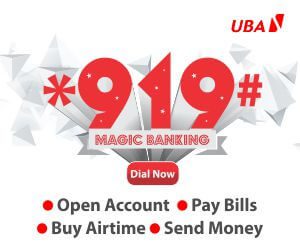 Nnamani noted that Ayu's leadership has brought misfortune to the PDP because of his ineptitude, greed and wickedness.
He said "Ayu is just an unmitigated disaster. His leadership is an evil that befell the PDP. The only option left is to show him the exit door.
"How can Ayu be relying on the PDP constitution section 57 (7) to seek refuge when he had flagrantly subverted the same section to sack key stakeholders of the party including me?" Nnamani queried.
Section 57(7) of the PDP constitution stipulates that "Notwithstanding any other provision relating to discipline, no executive committee at any level, except the National Executive Committee (NEC), shall entertain any question of discipline as may relate or concern a member of the National Executive Committee, Deputy Governors or members of the National Assembly."
The Ayu-led NWC had relied on the aforementioned section to expel him when it obviously lacked the power to do so, pointing out that Ayu's case now is akin to the evil that men do lives with them.
Nnamani stated, "Ayu lacks the moral right to stay a day longer in office as National Chairman. If he still has any modicum of honour, he should quit immediately. Look at the shame he has brought on the PDP. Look at the array of key stakeholders Ayu has sacked or forced to leave the party.
"Except Ayu is a man without shame or honour, he has no business remaining in office," he said.
Nnamani therefore urged the NEC and the Board of Trustees of the party to wade in to show Ayu the exit door in order to save the party from complete extinction.
Ayu has stepped aside as the chairman of the party.
He was immediately replaced with the Deputy National Chairman, (North) Umar Iliya Damagum.
Damagum will assume office as the acting National Chairman, pending the determination of the case in court.
A High Court in Makurdi, the Benue State capital, had restrained the embattled Ayu from parading himself as chairman of the party, pending the determination of the substantive suit, which has been adjourned to April 17, 2023 for hearing.
A member of the PDP from Benue, Terhide Utaan, who is the plaintiff before Justice W. I Kpochi, obtained the order restraining Ayu from parading himself as national chairman of the party.
Addressing journalists in Makurdi after obtaining the court order, the plaintiff said following the suspension of Ayu by his Igyorov Ward Exco on Sunday, it was wrong for him to keep up with the office of national chairman and further disunite the party.