---
It is not totally out of place if one calls Friday Igweh, aka Baba Fryo, a star of yesterday. With songs like 'Notice Me' and 'Denge Pose', the Ajegunle offspring dominated the streets and airwaves in the 90s. In this interview with OLUSHOLA RICKETTS, he speaks on his glorious years, having many children with different women, marriage and being a land speculator (Omo Onile) in Lagos in spite of his Delta State origin.
---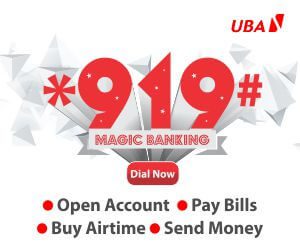 Have you called it quits with music?
No, I am still into entertainment. I am even performing at Ika Carnival in Agbor, Delta State, on December 23. And I have other shows coming up soon too; I go for performances.
I am always in the studio as well and pretty soon I will shoot the visual of my track, 'Country No Send.' I like to do something crazy and unique with the video.
Don't you think you are only living on past glory?
I think I have made my name and nobody can change it. If I am living on past glory, it is my glory (see me see wahala o). Is it anybody's glory? Whether it was in the past or present, it is mine. We all have our past and present; our past is a reflection of the present.
What has changed about your music and style?
I have to be different, but it is still the same Baba Fryo. Though, I am now more mature, I have to change my style because things are not the way they used to be again. I have to change my rhythm, lyrics, performance on stage and so on. This explains why my stage performance is now better than before. I am talking about my dance steps, movement and the way I handle my crowd.
You've obviously tasted fame at the highest level. What do you miss most about those glorious days?
Then, every week I must go to shows. But now, I could stay three weeks or months before I get to perform in a show. It does not come in as before. That is the difference.
Do women still flock round you like before?
Up till now, women run after me. Like I said, the only difference is that then I attended a lot of shows, which gave me an opportunity to meet more people.
It seems you did not spend wisely when you were making a lot of money?
I was supposed to invest seriously than I am doing now. If I had actualised my plans, things would have been better for me now. But I will not say I was spending lavishly; what affected me was that I was the most pirated artiste at a time. I did not make money from my albums at all; I only made money from live shows and events.
I have never heard from anywhere that you got married. Are you legally married?
I am married.
How many kids do you have?
I have many kids because I had children before I got married.
How long have you been married?
I have been married since 1997.
I contemplated leaving my marriage severally! Marriage is not an easy institution, especially for entertainers. Before a woman could understand you, it would take time. It took 10 years before my wife began to understand me. I just had to endure
How have you been able to stay in marriage since celebrity marriages do not last?
For me, it depends on the understanding between the couple. You just have to tolerate one another.
Does this mean there was no time you wanted to leave your marriage?
Of course, there was! Marriage is not an easy institution, especially for entertainers. Before a woman could understand you, it would take time. It took 10 years before my wife began to understand me. I just had to endure.
Is your wife into entertainment also?
No, she does business.
Could it be that getting married affected your music in any way?
I would have loved to marry later in life. Marriage and starting a family will surely affect your plans, because you have to face your family. You have to think of the family, plan for them and they would always distract you as well. But at the end of the day, if you still have a strong mind, you can overcome those challenges.
Are you proud of having children outside marriage and with different women?
I will not say I regretted my deeds because I believe that what will be, will be, and nobody can change it. But given another chance, I would not want to have children with different women. The implication is that you have more responsibilities.
How did you feel the first time you had a baby?
I felt so happy. And whenever I was awake in the morning, I just wanted to see him first. Since it was my first experience, it was exciting.
You are now a land speculator (Omo Onile); don't you feel it is demeaning for someone of your calibre?
I do not go to site to collect money or so. If at all we must collect money, we have boys. Again, the 'owo ile' is not the major; the main thing is selling and buying of land.
Does this mean you now make more money as 'omo onile' than as a musician?
I make money from both, but I am using this to support myself.

Do you think you can still become famous in the music industry like in the past?
I will keep trying. In music, you do not just give up. We have many people who have been doing music for many years and they are still struggling to make a name in the industry. So, I can only continue to do my best and let's see what happens.
Do you believe in taking India hemp (weed) for inspiration before a performance?
No. I do not even smoke anymore.
At what point did you stop taking weed?
I stopped about three to four years ago. I stopped because I felt it was not good for my system anymore.
Did it enhance your performance musically?
No, it never. But alcohol did. I only smoked anytime I wanted to relax. However, I do not even drink all the time too; I drink occasionally.
Will you like to do collaborations with any of the new artistes?
I have not really thought of it. I have not sighted anyone I can work with. Does this mean you don't believe in their music? Music is music; I am proud of them.
Do you agree that the new artistes have succeeded where older artistes failed?
I do not think they have done more than us because we paved the way for them. Without us, they might not be where they are today. Your brother, Oriste Femi, was recently attacked at Quilox in Lagos.
How did you feel when you heard the news?
I felt nothing. You reap what you sow. Are you saying he deserved what he got? I do not know what really went on, but as a man sows he shall reap. Sometimes, bouncers misbehave but there are other non-violent ways to handle issues. I have also experienced a situation like that of Femi, but I handled it maturely.
Are you the greatest musician that has ever come out of Ajegunle?
Well, I am one of them. I am also one of the pioneers.
When did you move out of Ajegunle?
I left Ajegunle over 11 years ago, but I still visit very well. I now stay at Ojo, Lagos. Naturally, I do not like noisy places.
Do you still wear your trademark mask?
I still wear it, but I only use it when I have to do business.
Is there any mystery behind the mask?
Nothing supernatural; it is just being different. When I wanted to record, my company thought my brand should be different from others. The chairman of Optimal Records, Lucky Tunde, came up with the idea and I added mine too.