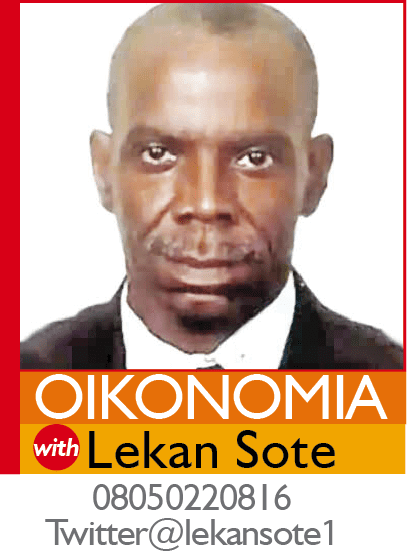 BY LEKAN SOTE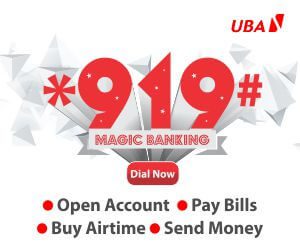 This intervention is inspired by the submission by someone that City Fathers of Warri City, in Delta State, may have been negligent by not checking the excesses of those who levied illegal taxes on corporate organisations that included International Oil Corporations and their allied service industries.
The Warri narrative, which may have been exaggerated, claims that some natives, or at least residents of Warri City, routinely imposed what you may describe as "non state" taxes called, "Deve," a corruption of "Development Levy," on the mostly foreign investors for operating their businesses, constructing a new building, setting up new businesses or projects in Warri.
Just as you should be concerned and worried about the negative effect of the alleged extortion regime in Warri City, you could take a shot of hope in the more positive story coming out of Lekki Peninsula in Lagos State.
There is no doubt that Lekki is telling a positive story that the rest of Nigeria can learn from. Practically everything about the Lekki axis is extraordinary and thought out. Even their social parties are themed, "all joined" with shisha and other extreme entertainment ideas.
Just watch the video of the 27th birthday party of Hilda Baci, the young lady who just broke the cooking barrier and won the Guinness Book of Records after 100 hours of what she described as a "cook-athon." She snatched the trophy from Indian chef, Lata Tondon, who clocked 87 hours and 45 minutes of cooking in 2019.
If you look very well, you will find out that the make-up of the women in Lekki is out of this world. Some say it's out of the House of Tara, the beauty specialist who has the capacity to put the most ritz into the looks of even the most bucolic hillbilly.
The Lekki corridor of the Lagos metropolis has a vibrant, thriving, economy. The model should be closely studied for replication throughout Nigeria in order to achieve a balanced and all-round growth of the Nigerian economy.
The idea is to establish an economic hub around whatever constitutes the comparative economic advantage of every community, state and region of Nigeria. See below what the Germans did in this regard.
Berlin, the capital city of Germany, which is the fourth largest economy in the world, has a mix of service industries, which include transportation, information and communication technology, media, music, advertising, biotech, medical engineering, environmental services, construction, e-commerce, retail business, hotels and tourism.
Also, in Germany, the cities of Munich and Stuttgart are known for high-tech and automotive manufacturing, Rhine-Neckar is the hub of chemicals and also Information and Communication Technology, like Berlin. Frankfurt am Main, the main business hub is Germany's financial centre
"Today, Lekki Peninsula has evolved from an incarceration colony to becoming a booming economy that could be used as a beacon and pathfinder for other communities of Nigeria. And there is a lot that Lekki can show to the rest of Nigeria"
While Nuremberg, where Fuhrer Adolf Hitler's men who were accused of committing war crimes during the Second World War were tried, specialises in service industry, Hamburg, the biggest industrial city in Germany, is the home base of manufacturers of the Airbus aircraft, airliner Lufthansa-Technik and Bhohn+Voss
Lekki Peninsula entered into the consciousness of Nigerians when Obafemi Awolowo, first Premier of Western Nigeria, was restricted there in the aftermath of the violence that erupted in the Western Nigeria House of Assembly in 1962.
At that time, Awolowo, as leader of opposition Action Group political party, was also leader of the opposition of the Federal House of Representatives, while Abubakar Tafawa Balewa, who imposed the restrictions on Awolowo and Ladoke Akintola, was Prime Minister.
Today, Lekki Peninsula has evolved from an incarceration colony to becoming a booming economy that could be used as a beacon and pathfinder for other communities of Nigeria. And there is a lot that Lekki can show to the rest of Nigeria.
Before the current economic boom, Lekki Peninsula was a sleepy and neglected corridor of Lagos State, until the government of former Lagos State Governor Lateef Jakande constructed a road through it to Epe.
Also, he developed the Lekki Phase 1 Estate and the more urban Victoria Garden City for the nouveau riche, many of whom worked in the banks, oil companies and other service industries that eventually spread all over the rest of the Lekki Peninsula.
In no time, others, from middle to senior level corporate workers and the artisans who served the high and mighty of upscale Victoria Island and Ikoyi neighbourhoods, too found more moderate accommodation in the undeveloped part of Lekki that could be metaphorically described as the newfoundland of Lagos.

In addition, other private enterprises, funded by banks, finance houses and high net worth individuals, moved in, acquiring vast tracts of land to build exquisite residential estates. Astute commercial interests too moved in to service the nouveau riche residents.
As Lagos State Government was developing the deep seaport and airport projects, said to have been initiated by President-elect Bola Tinubu, when he was Governor of Lagos State, entrepreneurs, like the richest Black man in the world, Aliko Dangote, too moved in for a piece of the Lekki action.
He established the single biggest petroleum refinery in the world. Reports indicate that whereas all the four Nigerian government-owned refineries in Nigeria can process 445,000 barrels of petroleum per day, Aliko's single refinery can process 650,000 barrels of oil per day. You've got to doff your hat for that, by the way.
Motivational speakers, who say that there is prosperity where opportunity meets with preparedness, will likely also agree that there is incredible prosperity where money meets with very, very willing talent and skill. It should not be a surprise that many musicians, actors, comedians, skit makers, other content creators and artists are found in Lekki. There is a ready market that is accompanied by effective demand, or willingness and ability to pay.
The daring young and restless crowd that is running things in Lekki reminds you of the uninhibited, flamboyant and glamorous Maxi Amberville, protagonist of the American movie, "I'll Take Manhattan."
Maxi gave everything she had to drive and achieve her entrepreneurial goals, after she took over third rate weekly, "Button and Bows," and renamed it "B&B," to create what critics described as the glitiest, ritziest and most successful fashion magazine in America.
Yes, this is a movie. But it sums up the character of enterprise and the entrepreneurs on the Lekki Peninsula. Many young Nigerians are creating waves that have become a metaphor for audacity or chutzpah, mixed with genius and creativity. They pack so much energy.
Is there a way to observe how this energy is flowing in Lekki? The next President may need to commission a group of economists, sociologists and psychologists to study this phenomenal phenomenon in Lekki, with a view to replicate the model all over Nigeria.
If you believe the claims that more 70 per cent of Nigeria's population are youths below the age of 30, and you know how effective peer groups work, you will understand the need to "harvest" the Lekki winning formula, which is basically driven by youth energy, to motivate and direct youths in other regions of Nigeria.
That should significantly help in thinning out the youth unemployment in Nigeria and rejuvenating the economy. There is no doubt that something extraordinarily good is happening in (and for) Lekki. And it cannot (or must not) be ignored.
It's morning time for the Lekki Formula.