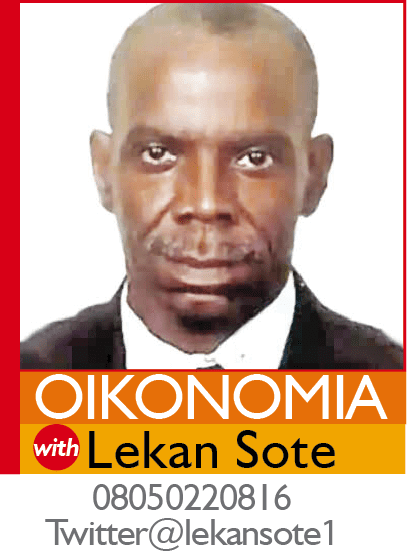 BY LEKAN SOTE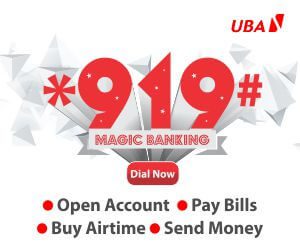 Maybe you've seen the photo of the old man who recently married a pre-teen 11-year-old girl and you remember a former Nigerian Governor, who took a 13-year-old Egyptian girl child as a bride. If you did, and you know the importance of training a child to prosper and to contribute to the progress of Nigeria, you will be worried at the abrupt eclipse of the lives of these children, even before their lives started.
Online newspaper, The Cable, reports that a girl child, Nafisatu Abubakar, barely eight years old, followed Aishatu, her obviously uneducated 56-year-old mother from Jigawa State in Northern Nigeria to beg for alms in Iyana Ipaja in Lagos State.
Aishatu admitted: "My daughter doesn't go to school. I have no means of sending her to school; that is why she has never been to school. We left our home in the North to look for what to eat in Lagos." And the only thing they could think of is not to acquire a skill, but to beg.
In January 2023, a Vanguard newspaper editorial claimed that "More than 10 million children do not have the opportunity to attend schools, and that is the highest rate (for any country) in the world," even though the figures have varied from 10 million to 20.5 million, depending on who is talking.
"If the governments of Nigeria –from local government areas, to states and the Federal Government– will accept the responsibility to provide universal primary education to all the children of Nigeria, they would have taken care of the education of all girl children"
While the United Nations International Children Emergency Fund reports that as recently as 2022 about 20 million Nigerian children were out of school, the World Bank reports that in 2020, Nigeria had more than 11 million out-of-school children between the ages of six and 15.
The World Bank adds that, while this suggests that in every 12 out-of-school children in the world, one is a Nigerian, the 11 million out-of-school children represent 22 per cent of all children of that age throughout Nigeria.
UNICEF provides the heartbreaking report that children, the majority of whom lack education, healthcare (and adequate feeding), account for about 60 per cent of the 2.7 million Nigerians described as Internally Displaced Persons– victims of terrorism and insurgency.
Some, like The Vanguard newspaper, who think lack of money is the cause of the low school attendance in some parts of Nigeria, indicate their regret thus: "In the 2021 budget, only a paltry 5.7 per cent was allocated to education by the Federal Government. In 2022, the allocation was marginally increased to 7.2 per cent. For the 2023 budget, 8.8 per cent was given to education.
The Vanguard concludes with advocacy: "UNICEF and all of us agree that Nigeria's education system can be transformed through adequate funding. We also believe that Nigerians have an opportunity in 2023 to elect leaders who care for the education of our children."
Well, the elections are over, a President-elect and 28 new Governors-elect have been elected, and are rearing to join the eight Governors who got into office during off-season elections on May 29, 2023.
But while some schools of thought agree that the dearth of funding is a key contributor to the out-of-school syndrome, they are also of the opinion that other reasons may be responsible for the scourge of illiteracy.
Apart from prioritising of male child education over that of the girl child, usually because of poverty and lack of financial wherewithal, major barriers against the education of the girl child in recent times are conflicts and insecurity.
Other reasons, that border more on the culture, are Household chores, care of other members of the family, early marriage, early childbirth, ill health, illiteracy and ignorance of the parents or guardians.
There is also the macho ego that cannot tolerate the independence that comes after a girl child gets a good education. This intolerance is demonstrated by the following story, the subject of a 1980s British movie, "Educating Rita."
Rita, a working-class hair stylist, went back to school in her twenties. She became so carried away with her new passion, to the extent that she became rather snobbish, assuming airs of superiority, which frustrated her blue-collar husband.
It is such culture that condemns millions of Nigerian girl children to out-of-school that prevents Nigeria from taking advantage of the potential talents and skills that they could contribute to the Nigerian economy.
The bigger folly from the failure to educate the girl child is explained by the African adage, made popular by Bingham Young, politician, religious leader and second President of America's Church of Jesus Christ of Latter-day Saints.

The adage says, "If you educate a man, you educate an individual, but if you educate a woman, you educate a family (or a nation)." Following is an interesting, but true story that demonstrates the truth in that adage.
A young uneducated Mexican immigrant, working in America, brought his illiterate bride from Mexico into America and they soon had a little son. In due course, the little lad was old enough to start attending school. But the young chap was having problems coping with school.
After some thought, the mother concluded that her son's problem was caused by a language barrier. While he was taught with the English language in the school, he soon lapsed into Portuguese, the lingua franca of the barrio, or Latino quarter, where they lived.
The young mother then decided to avail herself of the opportunity of night school, so she could become sufficiently proficient in the English language so that she can help her son to continue to speak the school's language of instruction at home.
To keep a long story short, this young mother, not only helped her son to successfully go through the American school system that uses the English language as its medium of instruction, she too went on to obtain a PhD. In the end, her story was told to America's First Lady Hilary Clinton, and she ended up working as an assistant in the Bill Clinton White House.
When you remember that Section 18(3) of Nigeria's Constitution provides that "Government shall strive to eradicate illiteracy… and shall, as and when possible, provide: free, compulsory and universal primary education; free university education; and free adult literacy programme," you wonder what is working against even the most basic primary school education.
Apparently, the Universal Primary Education, introduced by the government of General Olusegun Obasanjo in 1976, and renamed Universal Basic Education by civilian President Olusegun Obasanjo in 1999, failed to provide access to every Nigerian child of primary school age.
If the governments of Nigeria –from local government areas to states and the Federal Government– will accept the responsibility to provide universal primary education to all the children of Nigeria, they would have taken care of the education of all girl children.
The theme of an American Army vacancy advert for new recruits was "Be All You Can Be." It is possible for every girl child, who gets the opportunity or access to good education, to be the best that she can be.
Aishatu "Binani" Ahmed, of Adamawa State, who may emerge as the first elected female governor in Nigeria, after the conclusion of the April 15, 2023 supplementary elections, should offer enough inspiration to the girl child.
But those who keep the girl child down must first change their attitude to favour the educational improvement of the girl child.