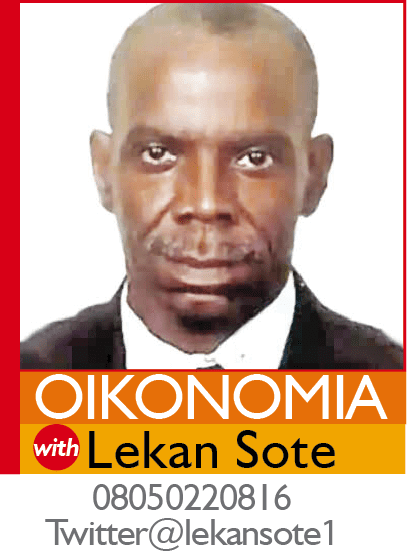 BY LEKAN SOTE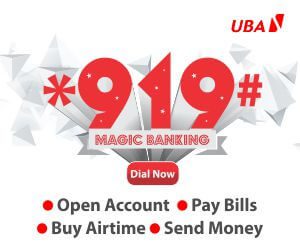 Welcome to 2023, the year that is pregnant with the defining moment, May 29th, when the political and economic fortunes of Nigeria will be turned over to another President, who can make or mar the destiny of every Nigerian.
What needs the urgent focus of the incoming President and his team is the reworking of the economy of Nigeria. As juju musician, King Sunny Ade, observed, when hunger (a metaphor for the economy) is out of the way, poverty becomes minimal.
Among the dismal reports about Nigeria's economy in 2022 are the Global Hunger Index that ranks Nigeria 103; about 19.4 million Nigerians don't have enough food to eat; food inflation rose 23.27 per cent in October 2022 and the Abuja rice pyramid has not translated into cheaper rice for Nigerians.
Nigeria Bureau of Statistics has admitted that unemployment in Nigeria of 2022 is 33 percent of 69.7 million workers in the working age bracket of 15 to 64 years. This spike, second to Namibia's 34 per cent, is Nigeria's highest in 13 years.
Not too surprisingly –as a fruit never falls too far from the tree– Rev Father Mathew Kukah, Bishop of Sokoto Diocese, delivered the verdict that Nigerians are worse off under the Buhari Administration than before.
The Ukrainian-Russian War, which started in February 2022, has negatively impacted on the availability of petroleum products and the prices of food derived from flour. It doesn't look like it will let up very soon.
The near nationwide flood of 2022 caused the destruction of homes and nearly 600,000 hectares of farmlands. It's going to have a terrible effect when the harvest season comes. Many more mouths will go hungry.
Evidence that Nigeria is running two economies is that out of 92 million dirt-poor Nigerians, 65 per cent live in the North, while the balance 35 per cent live in Southern Nigeria. But worse, is that more than 90 per cent of rural children live in poverty.
Add to that more than 20 million out-of-school children, mostly residents in Northern Nigeria. Insecurity, due to attacks by herders and illegal levies on farmers by insurgents and bandits has contributed to Nigeria's food insecurity.
There is fear of Rwandisation of South West Nigeria if bandits that lay in wait at the Ibadan end of the Lagos-Ibadan Expressway and the forest along Ibadan-Ijebu Ode Road are not checked or routed. That would compromise the fragile manufacturing capacity of Nigeria, more than 90 per cent of which is carried out between Lagos and Ogun States.
In the early months of 2022, bandits attacked Kaduna Airport, killed some men and abducted a major at Nigeria Defence Academy, killed and abducted passengers on the Abuja-Kaduna Railway line, evidence that Nigerians are not very safe.
Even officers of the security agencies are on the rampage, killing Nigerians at whim. Recently, a senior police officer killed a pregnant lawyer, Omobolanle Raheem, in front of her daughter, nieces, nephews, sister and husband, on Christmas Day.
After asking the Senate to convert the short-term Ways and Means debt that the Federal Government owes the Central Bank of Nigeria into a 40-year long-term bond, President Muhammadu Buhari wants the National Assembly to extend fiscal 2022, which started 1st January 2022, to end 31st March 2023, instead of the statutory 31st December 2022.
This has fiscal and legal implications. By failing to adhere to the statutory fiscal year, and extending fiscal 2022 by three months, the Federal Government is doing either of two things: Reduce fiscal 2023 by three months (and cram Budget 2023 into nine months), or change Nigeria's fiscal year from 1st January to 31st December to 1st April to 31st March.
It appears that the President, his Minister of Finance, Budget and National Planning and everyone involved in the budgeting process is sleeping on duty. The Buhari government is fond of running governance for its convenience only.
The education sector –at all levels– is practically in shambles. In a bid to draw attention to the crisis in the education sector at the tertiary level, the Academic Staff Union of Universities embarked on a strike from 14th February, on Valentine's Day.
The Federal Government has serially reneged on agreements it voluntarily entered into with ASUU over the years. And a frustrated ASUU thought it could get redress. No such luck. The students, who stayed at home for eight long months, and their poor parents, bore the brunt.

Some university lecturers died of hunger and depression after salaries were held up for the entire period that the strike lasted. The government threw all punches, including lies, blackmail, strong-arm tactics and sponsoring a rival union against the lecturers' Union.
"It appears that the President, his Minister of Finance, Budget and National Planning and everyone involved in the budgeting process is sleeping on duty. The Buhari government is fond of running governance for its convenience only"
In the end, the wily Federal Government got an Industrial Court judgment, in addition to a Federal Court of Appeal affirmation, to compel the university teachers to go back to school, only to turn around to pay half of their October 2022 salaries and adamantly refused to pay salaries between February and September 2022.
These days, Femi Gbajabiamila, Speaker of the House of Representatives, who played a major role in resolving the face-off between the government and ASUU, is denying he ever promised to get the Federal Government to pay the outstanding salaries.
The Federal Government argues that it won't pay the salary arrears because of the principle of No-Work-No-Pay, thus making the suspension of the strike look more like a serpent whose head is not completely severed. Afrobeat musician, Fela Anikulapo-Kuti, would have described it as "Unfinished Business."
Of course, you need no prompt to know that, in addition to high inflation, Nigerians have to cope with a messy foreign exchange rate that has weakened the Naira almost to a point of no recovery.
The Federal Government has graciously admitted its inability to run the government in a way that it could generate revenue to fund government services and infrastructural projects for the good of the people.
The government is now beating its chest about upgrading infrastructure projects, like railway lines, airports, highways and bridges, though some think more attention should have been given to power plants and refineries.
Many find it difficult to believe Minister of Labour and Employment, Dr. Chris Ngige, who hints that the cash-strapped Federal Government is considering an upward review of the salaries of Federal civil servants.
The Federal Government has admitted that the Nigerian National Petroleum Company Limited, its biggest cash cow, did not remit any appreciable cash into the coffers of the Federation Account in 2022. That's an indirect way of telling you that the nation is broke.
And even though the Nigerian Customs Service, Federal Inland Revenue Service, other revenue-generating agencies of government and government-owned enterprises still make remittances to the Federation Account, the NNPCL cash flow is relatively lean when you consider the cost of Big Government that Nigeria is running.
President Buhari, who says he is tired of governance and is in a hurry to return to his hometown Daura, is unable to eliminate, or at least, significantly reduce, incidences of official corruption. The erstwhile Accountant-General of the Federation, who is out on bail, by the way, is alleged to have corruptly enriched himself by millions of Naira.
The purpose of all these enumerations is to assist whoever becomes Nigeria's President in 2023 with the problems that he needs to overcome.