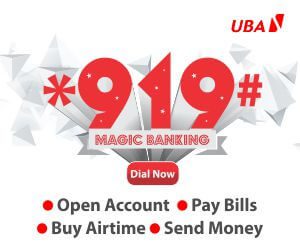 BY LEKAN SOTE
President Olusegun Obasanjo and his Finance Minister and Coordinating Minister of the Economy, Dr. Ngozi Okonjo-Iweala, now Director-General of the World Trade Organisation, achieved a no mean feat when they were in government.
Originally, Nigeria's debt stock was only $10 billion, but Nigeria paid $35 billion spread over a period of 20 years as debt servicing. By 2004, the books still recorded that the outstanding debt against Nigeria was $36 billion, $31 billion owed to the Paris Club, made up of multilateral creditors, and $5 billion owed to the London Club made up of corporate lenders.
This means that anything above the original $10 billion loan is interest that had been capitalised, the stuff of which debt traps are made. Indeed, this is how poor, impoverished, nations become even poorer.
A Western economic hit man, whose name shall not be mentioned here, once confessed that Western nations coyly encourage Third World countries to take loans (from London Club and Paris Club creditors) so that their revenues will be diverted to debt servicing and thus become unavailable for the economic development of those nations.
After winning Nigeria's first debt forgiveness in 2004, an obviously elated President Obasanjo reported that "We got $20 billion (debt) relief and we paid a little over $12 billion to the Paris Club (with a little out of it to the London Club to adjust our debt)."
When you add the $35 billion debt servicing paid over a period of 20 years to the $12 billion "owo itanran," the full and final settlement paid by the Obasanjo Administration, you'll see that the total of $47 billion paid exceeds the original $10 billion principal.
Unfortunately, subsequent governments, that didn't know how to manage an economy, ramped up another debilitating debt portfolio for the nation. Nigeria's Debt Management Office recently disclosed that Nigeria's total debt stock ramped up by 5.15 per cent to N41.60 trillion, or $100.07 billion, by the end of the first quarter of 2022.
This was after borrowing another N2.04 trillion, which includes a Eurobond, between January and March 2022. What the outstanding debt will be on June 30, 2022, when the second quarter of 2022 ends is best known only to the gods.
Things have even gotten so bad because nearly 100 per cent of Nigeria's crude oil revenue goes into debt servicing, a situation that threatens the existential fabrics of the country. One major casualty of this cash flow problem is the unpaid salaries of poor Nigerian workers.
Central Bank of Nigeria reports that, in 2022, Nigeria National Petroleum Company Limited has not yet remitted revenue from the sale of crude oil to the Federation Account because rising petrol subsidy is diverting the revenue away.
This is the precarious cash flow situation of Nigeria's economy though in recent times, Nigeria's Bonny Light crude oil sold for $124.18 per barrel, while Qua Iboe sold at a premium of $126.60 per barrel. In January 2022, Nigeria realised N945 billion from crude oil sale, 7.8 per cent less than the projected N1.024 billion.
NNPC, with a Group Managing Director that has a PhD, recently informed the Federal Account Allocation Committee of its intention to deduct N874. 5 billion to offset petrol subsidy (which it euphemistically refers to as under recovery of cost or value shortfall) for May 2022.
From January to April 2022 the petrol subsidy was N947.51 billion. Needless to say that the subsidy is compromising the integrity of Nigeria's annual budget and the capacity of the Nigerian economy to perform optimally.
The worst part is that neither the President, Muhammadu Buhari, who is the Minister of Petroleum Resources, nor his Minister of State for Petroleum Resources, Timipre Sylva, and his Minister of Finance, Budget and National Planning, Zainab Ahmed, have any silver bullet as appropriate solutions to this economic and financial debacle.
"You need to know that the loan taken on your behalf and that of your yet unborn descendants mostly went into paying the salaries, travels, training of mostly absentee public officers, the humongous petrol subsidy and the inevitable looting of the commonwealth"
Petroleum Products Retailers Outlet Owners Association, which appears to support petrol subsidy, notes that, but for the subsidy, petrol would be selling for somewhere between N500 and N600 per litre. That's way above the N162 to N165 per litre approved by the Federal Government of Nigeria.
The blame for petrol subsidy should be heaped on those who cannot efficiently and effectively run the refineries of Nigeria National Petroleum Company Limited despite their generous remunerations, and the unimaginative political elites of the nation.

An analysis of the 2021 Budget, attributed to Peter Obi, presidential candidate of the Labour Party, is painting a rather gloomy picture of Nigeria's economic and financial fortunes. It says that in 2021, Nigeria realised N970.30 billion from crude oil revenue, N1.60 trillion from non-oil taxes and N2.8 trillion from sundry other sources.
This gives a total sum of N5.5 trillion in revenue realised. The N13.08 trillion 2021 Budget was expected to achieve a revenue target of N7.87 trillion. But alas, it ended in a disgraceful shortfall of N2.37 trillion.
Of the N5.5 trillion cash realised in 2021, the government expended N4.2 trillion on debt servicing alone. And because the balance N1.3 trillion could not finance the balance of the N13.08 trillion budget, the government resorted to taking more loans.
You need to know that the loan taken on your behalf and that of your yet unborn descendants mostly went into paying the salaries, travels, training of mostly absentee public officers, the humongous petrol subsidy and the inevitable looting of the commonwealth.
Despite strenuous protestations by stakeholders, Nigeria's debt trap is making way for lazy and suicidal policies by a hapless and evidently overwhelmed government. On May 30, 2022, Nigeria Customs Service was concessioned to China's Huawei Technologies and a Nigerian sidekick, Trade Modernisation Project Limited.
The deal is midwifed by Nigeria's Infrastructure Concession Regulatory Commission, after the Federal Government had approved the deal to hand over a strategic asset of Nigeria to a foreign country in September 2020.
The concessionaires, who are replacing a money gobbling packman owned by Nigeria's serial presidential candidate, will be investing only $3.2 billion provided by Africa Finance Corporation, promising to return $176 billion spread over a period of 20 years to the Federation Account. Admittedly, this will be a steal when compared to the N210 monthly revenue currently generated by the Nigeria Customs Service.
This translates to an average of $8.8 billion per annum. While accepting that this is commendable, one also wonders how much the concessionaires will be taking home as their compensation for being such kind do-gooders that are interested in the wellbeing of Nigeria.
The deal to make Nigeria Customs Services pay more is in a plan to modernise its revenue-generating processes and procedures by using cutting-edge technology. Well, some, who think that Nigeria Customs Service is the most technology-driven customs service in Africa, are of the opinion that its problem is more about low-grade and ill-motivated personnel than analogue technology.
They think the concession is just a way to pay back China for the huge loans it has made available to Nigeria to build railway lines and bridges, renovate airports and roads, and construct sundry other infrastructural projects.
Whatever the justification, it is evident that China is becoming a metaphor, and pathway to further sinking Nigeria into the pernicious debt trap, as a major national cash cow of the nation, the Nigeria Customs Service, is being farmed out to a Chinese firm.