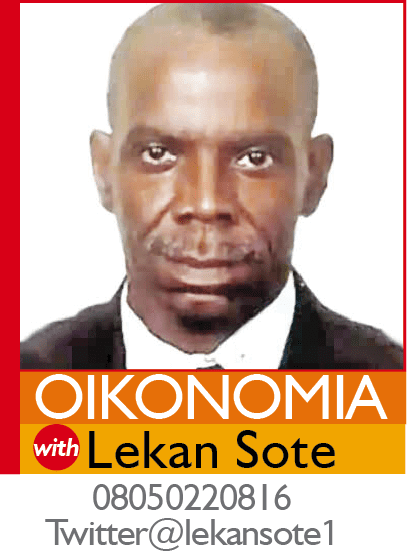 BY LEKAN SOTE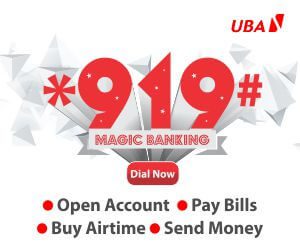 One proof that oil crime pays in Nigeria is the Federal Government's award of N4 billion per month of oil pipelines security to Government "Tompolo" Ekpemupolo, a former Nigerian commander of the militant Movement for the Emancipation of the Niger Delta (and the chief priest of the Egbesu deity, Niger Delta god of war).
It's the same way hackers are hired and put on payroll so that they do not compromise the integrity of the computer portals of government security agencies, financial corporations or strategic databases.
Militants in Nigeria's Niger Delta region routinely blew up petroleum products and crude oil pipelines to gain the attention of the Federal Government and other regions of Nigeria to their plight as host communities of the oil industry.
MEND typically assaulted oil installations, kidnapped (mostly expatriate) oil workers for ransom, sometimes murdered security personnel, sold bunkered oil in the black market and encouraged operators of illegal refineries.
MEND attempted to expose the exploitation and oppression of Niger Delta people, the devastation of their land, demand reparation for the people and negotiate for local control of the region's oil industry.
Tompolo, one of the founders of MEND, along with Henry Okah, currently in gaol in South Africa, maverick Asari Dokubo and others, successors to the struggles of Kenule Saro-Wiwa of Movement for the Survival of Ogoni People, is now the beneficiary of a national oil pipelines security contract.
In an attempt to confirm the oil theft in the Niger Delta (and maybe, the security contract awarded to Tompolo), Mele Kyari, Managing Director of Nigeria National Petroleum Company Limited, explained:
"What is more difficult to manage today is the issue of crude oil theft; it is real and it is happening… This is so common around the pipelines that I can tell you (that) in one line, just less than 200 kilometres, we had 295 illegal connections.
"As a result of these (illegal) activities, we have so far –with the Nigerian Army and other (security) agencies of government— recovered 35.8 million litres of crude (oil), 22 million litres of diesel, (150,000) litres of premium motor spirit and (76,000) litres of kerosene."
Kyari's revelation that "some of the (petroleum) products (stolen from the petroleum products pipelines) that we found in churches and mosques," confirms musician Max Romeo's song, "My Father's House of Worship has become a den of thieves."
And maybe in a bid to address the "bad-belle" of fellow Ijaw, who wonder why only Tompolo, and not them also have the pipelines security contract, Kyari explained: "The (Federal) security agencies are doing their part, (but) end-to-end pipelines surveillance would require the involvement of private entities and community stakeholders."
This logic may qualify Western Nigeria Security Network, better known as Amotekun, to be engaged as the "local content" security company to watch over the South West portion of the oil pipelines.
Kyari added: "We need private contractors to man the right-of-way of these pipelines. So we put up a framework for contractors to come and bid, and they were selected through a tender process."
Kyari tried to rest all the suspicions and speculations when he disclosed that "(Tompolo) may have interest in the company, (but) we are not dealing with Tompolo (in his private capacity). But we know that he has interests in that company."
In reaction to this, the militant "Creek Boys," invited a TV journalist into their enclave in the boondocks of Rivers State. They told him in a very certain language that they would not welcome Tompolo's security personnel in their communities.
One, looking menacing, though he wore a makeshift balaclava, like the rest, wondered why Tompolo, or anybody else for that manner, would be appointed by NNPC to man the 93 kilometres of oil pipelines that ran through his community.
He reasoned that to invite Tompolo to come and secure oil pipelines in his community was tantamount to slavery, the third, after that of colonial masters and multinational corporations.
"That is another way of saying that even officers of NNPC and other relevant government agencies and personnel are complicit in the grand larceny going on in Nigeria's upstream and downstream oil industry"
The journalist, who tried his best to hide his fear of the fearsome guns and other weapons that the Creek Boys were carrying, extracted a promise of peace, a euphemism for renegotiation of the surveillance contract in their community.

One must note that Ondo State Governor Rotimi Akeredolu has expressed concerns that whereas security agencies, like Amotekun, established by State Governments, were denied the right to bear arms, personnel of Tompolo's outfit will be able to bear arms.
Illegal oil refineries, the reason for the pipelines surveillance contract, have become a booming (illegal) business in the Niger Delta region. NNPC reports that more than 200 Nigerian illegal refineries do business in the region of $3 billion (or £4 billion) annually.
One of the operators of the illegal refineries justified his action in the following words: "I want to give my family the best I can afford. We cannot just stay and survive. We (too) really want to live."
In other words, those in the creeks want to live a good life, just like those who mine the Black Gold in the belly of the Niger Delta portion of the earth.
But there is a high incidence of health hazards in the illegal refineries business. The damage that the refineries cause to the environment is the thick, black and dangerous soot that hangs in the air. It forms a fog, so dense, that you may not be able to see beyond 100 feet sometimes.
Black soot can be fatal, leading to breathing issues, like asthma, bronchitis, as well as coronary heart diseases and cancer, especially in infants, the elderly and people already with underlying breathing problems.
The threat from the soot led a friend, who had lived in Port Harcourt, in Rivers State, for ages to sell his house and relocate back to Lagos. He left his wife, who was initially reluctant. She joined him in Lagos when she realised she was dying slowly.
Maybe the biggest kahuna of oil theft is oil bunkering which first hit the news headlines during President Shehu Shagari administration of Nigeria's Second Republic. It nearly wrecked the economy before Shagari was ousted through a military putsch.
Recall that many senior executives of oil companies and top politicians linked with oil bunkering took off after then Major General Muhammadu Buhari took over the reins of government and began to prosecute those found culpable in corruption practices.
Recently, Nigeria's Chief of Naval Staff, Vice Admiral Awwal Zubairu Gambo, revealed: "It is after (rogue) vessels (attempting to load crude oil and Liquefied Natural Gas within offshore terminals without necessary documents and… approval from relevant authorities) have been arrested, that an updated list (of authorised shipment) of such a vessel… will be forwarded to the Navy to effect release."
That is another way of saying that even officers of NNPC and other relevant government agencies and personnel are complicit in the grand larceny going on in Nigeria's upstream and downstream oil industry.
That is why renegades, who started careers as militants can be employed to provide security for oil pipelines, while yet others may continue to profit in oil theft, illegal refineries and bunkering on the High Seas.
And while wayward government security personnel offer the crooks protection, for a cut in the illegal deals, the government itself is compelled to offer them surveillance contracts.