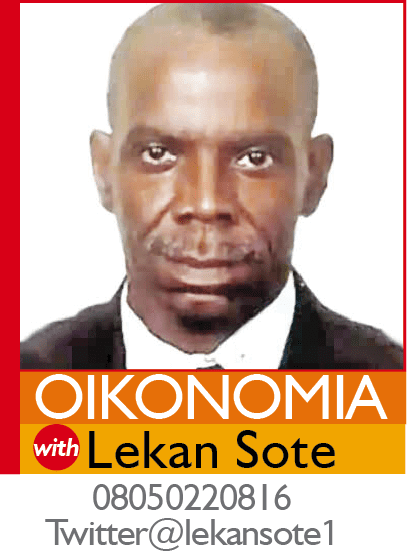 BY LEKAN SOTE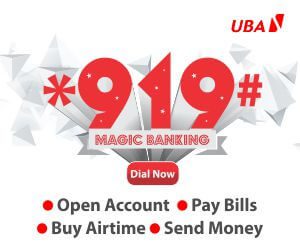 First, the government of President Muhammadu Buhari announced what everyone thought was an irrevocable and tough-minded policy to remove the subsidy on motor fuel, beginning from the second half of 2023 Financial Year.
To achieve the subsidy free policy, the President grandly announced to Nigerians that the 2023 annual budget will provide for fuel subsidy up to June, after which there will be no more budgetary provisions for what he had once described as a scam.
In other words, the subsidy regime will last till the end of his administration on May 29, 2023, but give the next President a respite of only one month, after which he will begin to hold the can of the consequences. Talk of kicking the can down the road.
Nigerians seemed to have accepted and resigned themselves to this fate, girding their loins at the ready, for whatever deprivations they will have to endure, until the moonshine El Dorado that is promised by those who want fuel subsidy removed becomes a reality.
But, of course, Nigerian realists have no delusions about any good times that may be approaching as a result. They have been told that all will be well too many times. So they regard another such assurance as some kind of mirage.
Early in April 2023, Minister of Finance, Budget and National Planning, Zainab Ahmed, announced that the World Bank had approved an $800 million loan facility to be used as palliative when the fuel subsidy is finally removed.
The intention, she disclosed, is to disburse cash from the loan to 50 million vulnerable Nigerian households, though she didn't quite explain how these vulnerable Nigerian households will be identified.
But Nigerians remember how Covid-19 pandemic palliatives were kept under lock and key by some state governments, and how cash disbursements made by the Ministry of Humanitarian Affairs, Disaster Management and Social Development were restricted to a certain region of Nigeria.
Some Nigerians recall that in 2017, the Federal Government took a similar loan, of $500 million, from the World Bank, also targeted at vulnerable households under the National Safety Nets Project. But no one quite remembers how it was disbursed and how much good it did.
Open Alliance, a coalition of concerned civil society organisations, is worried about these loans, probably after knowing that Nigeria already owes about N77 trillion debts that is serviced with more than 80 per cent of government's annual revenue.
Open Alliance points out that Nigeria's Fiscal Responsibility Act allows all levels of government to take loans only for capital and educational projects, and forbids the taking of loans for social projects that are essentially recurrent expenditures that usually go with the wind.
As Nigerians were finding a way to cope with the expected realities of removal of fuel subsidy, the freebie $800 million World Bank loan, and how it will be serviced and repaid, the President Buhari government came up with another of its policy summersaults.
The Minister of Finance, Budget and National Planning, Zainab Ahmed, announced, in her usually coy manner, that the Federal Government will be agreeing with the National Economic Council that ended its valedictory meeting with a plea to reverse the policy on removal of fuel subsidy.
Minister Ahmed announced that the "Council agreed that the timing of the removal of fuel subsidy should not be now, but that we should continue with all the preparatory works that need to be done… in consultation with the States and other key stakeholders, including representatives of the incoming Administration."
She added that though the Council agrees that fuel subsidy must be removed sooner than later, it should be done "in such a way that the impact of (the removal of the) fuel subsidy is, as much as possible, mitigated on the lives of Nigerians."
Also, she announced, presumably on behalf of the President, that "We have a plan that we will start working on, putting the building blocks towards the eventual removal of the fuel subsidy."
"It is easy to guess where the proceeds of the $800 million are going to end up. Straight into financing fuel subsidy for the second half of 2023, instead of the social safety net it was supposed to provide. That's fodder for those who profit from the petroleum products subsidy "
Now, why the President, who appears to be on a travel binge in recent times, didn't think he should have personally announced his government's flip flop is a bit baffling.

Minister Ahmed reminded anyone who cared to listen that the 2023 budgetary provisions for fuel subsidy was only for the first six months, January to June, after which it should be over and done with. She also reminded her audience that the Petroleum Industry Act requires an end to fuel subsidy by June 2023.
If indeed the Federal Government has decided to continue with the fuel subsidy beyond June 2023, you can then expect a supplementary budget, which the ever pliant 9th National Assembly will approve without any query.
Senate President, Ahmad Lawan, the man who would have been President Buhari's anointed President-elect had their petty schemes worked, once promised that the National Assembly that he heads will pass whatever bill President Buhari brings to them.
It is easy to guess where the proceeds of the $800 million are going to end up. Straight into financing fuel subsidy for the second half of 2023, instead of the social safety net it was supposed to provide. That's fodder for those who profit from the petroleum products subsidy.
By the way, some cynics argue that money that is borrowed ostensibly to ease the pangs of existential issues, usually end up funding big government that provide sinecure for politicians and their beneficiaries, military arsenal to support totalitarian regimes that need to hold down the people and provide enough money for kleptomaniac public servants to steal.
When you remember that certain opposition politicians, including Peter Obi, presidential candidate of Labour Party in the general elections of 2023, agree with President Buhari that fuel subsidy is a scam, you wonder if indeed the fuel subsidy is not coming back as a "feeding bottle" for some group of Nigerians.
But, maybe because there was a ricochet from analysts, who were concerned that the President Buhari government was reversing itself too many times, Minister Ahmed came out in less than 24 hours to say that the fuel subsidy will be removed after all.
Some Nigerians are beginning to wonder if Minister Ahmed has syntax problems with her English, which always seems to get in the way of government policy interpretation and implementation.
Maybe Minister of Information and Culture, Lai Mohammed, should come to her rescue, so that confused Nigerian citizens and businesses can know the real intention of the government, and react accordingly.
That President Buhari cannot maintain a steady policy position on the fuel subsidy policy and successfully work at it is difficult to understand. Some, however, say he wants to do this to provide a six-month safe corridor for the incoming government.
Those who remember that the President-elect, Bola Tinubu, already has laid it straight to Nigerians that fuel subsidy will have to go cannot now understand President Buhari's unsolicited Greek gift.
But some think President Buhari would be right to return the fuel subsidy, if that is what he has done. They argue that it will give the incoming government a breathing space before it decides to continue with the subsidy or remove it.
While Minister Ahmed is sorting out her syntax issues, the government should tell Nigerians in simple English what's up with fuel subsidies.