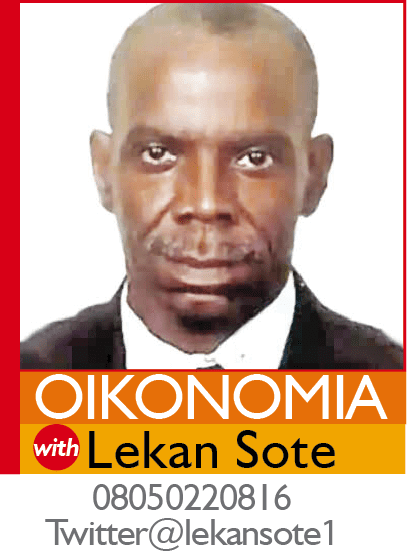 BY LEKAN SOTE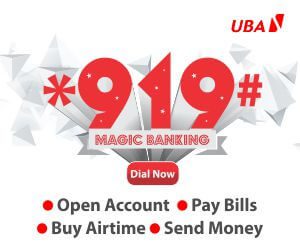 Inspired by his posturing that he doesn't want petrol subsidy to go beyond mid-2023, everything points to President Muhammadu Buhari setting a booby-trap for his successor. He will be passing to his successor a N20.51 trillion 2023 budget with N10.78 trillion, or an entire half, as deficit, and a staggering subsidy portfolio of N3.46 trillion.
The trio of President Buhari, his Minister of Finance, Budget and National Planning, Zainab Ahmed, and Godwin Emefiele, Governor of Central Bank of Nigeria (who is fond of neglecting his statutory central-banking duties to go chase the shadow of a presidential ambition), have more than proven that they know not how to run an economy.
Their inability to run the economy so that it will spawn prosperous corporations that will generate adequate taxation revenue to enable the government to provide infrastructure and social services to the people is just too obvious.
The Federal Government itself admitted that in the first quarter of 2022 it made N1.9 trillion debt servicing payments, but realised a beggarly N1.6 trillion in the same period. It then throws up its hands as if something is freezing up its capacity to think out ways to overcome the difficulty.
In the month of April 2022, the Federal Government realised N1.63 trillion revenue, 49 per cent of the projected N3.32 trillion, out of which N1.94 trillion was spent on debt servicing, N1.26 trillion for personnel costs, and N773.63 billion on capital projects.
The sorry part of the whole story is that the government rather thinks it should keep piling up debts, as the capacity of the economy to generate enough revenue to enable government service and repay the loans recedes day by day.
At the IMF-World Bank Group Annual Dinner, with the theme, "Regional Economic Outlook for Sub-Saharan Africa," Nigeria's Minister of Finance, Budget and National Planning, Zainab Ahmed, shocked obviously incredulous Richard Quest of CNN International Television Network when she said the Nigerian government would unilaterally extend loan repayment schedule, without restructuring, and without the consent of the creditors.
Loan restructuring allows a debtor to renegotiate his debt servicing payments to spread over a longer term. But the catch is that the interest rate will then be calculated on the sum of the original debt and unpaid accumulated interest element, not on the original loan taken.
Also, without showing how Nigeria would correct its low revenue challenges, Minister Zainab merely added that henceforth the government would prefer long-term loans over short-term loans.
Admittedly, the advantage of that is that repayment of the loan principal takes a longer time, allowing the government to hold on to the loan for much longer before it is due for repayment. But then, a long-term loan attracts a higher interest rate, which will be an obvious drain on the revenue of the debtor.
Now, whoever is asking the President to prefer the Debt-to-Gross ratio over the revenue-to-debt ratio to justify the loans his government is taking does not know God! He is a sadistic and mischievous individual who does not really wish the government and the people of Nigeria well!
That is in addition to being grossly incompetent in matters of finance and economic planning. Indeed, the school that awarded diplomas to such ignoramus economic advisers should urgently withdraw same, to avoid being further put to shame by incompetent, ill-trained, alumni.
The President had said that the N10.78 trillion projected deficit in the 2023 budget will be a mere 4.78 per cent of Nigeria's Gross Domestic Product, which, by the way, is going to be gnawed away by the 17.16 per cent inflation rate that Mr. President projects for the 2023 budget.
Though Minister Zainab expressed concerns about how the government would source the foreign exchange to service and retire external loans as the revenue profile continues to dive, she offered no plan to either curb the import orientation of the country's economy or increase the generation of the flow of hard currency into the country.
"His admission that by mid-2022 the actual budget deficit of N4.63 trillion was financed mainly by N4.12 trillion domestic borrowing, which raised total government borrowing from N39.6 trillion by December 2021, to N42.8 trillion by June 30th, 2022, is a sad pointer to the hardship that Nigerians should expect in the coming year"
President Buhari's 2023 Budget speech scared concerned observers when it projected that the N6.31 trillion that the government will be spending on debt servicing will be coming from new debts to be raised in the new budget year.
The President had even admitted: "Over time, we have resorted to borrowing to finance our (self-inflicted) fiscal gaps." That's obvious enough, though he attempts to cushion it by pointing out that the loans were used to finance infrastructure and social services.
He added that the government will borrow N8.80 trillion, raise N206.18 billion from proceeds of privatisation activities and N1.77 trillion from drawdowns from bilateral/multilateral loans, which is another word for loans from the Paris Club, World Bank, International Monetary Fund and such others.
His admission that by mid-2022 the actual budget deficit of N4.63 trillion was financed mainly by N4.12 trillion domestic borrowing, which raised total government borrowing from N39.6 trillion by December 2021, to N42.8 trillion by June 30th, 2022, is a sad pointer to the hardship that Nigerians should expect in the coming year.

As at Friday, October 14, 2022, black market exchange rate of the Naira to the American dollar was N725 to sell and N728 to buy. It may even be worse today, considering the poor showing of the Minister of Finance, Budget and National Planning during her exchange with Mr. Quest.
That is an indirect alert to Nigerians, who live on imported consumer goods, that imported inflation and the pressure on the weaker Naira that will be exchanged for an even lower volume of American dollars, will hit their pockets harder in the future. Brace up, folks.
Nigeria's policymakers should have been listening to those experts who argue that without appropriate macroeconomic policies that will engender a productive economy, whatever monetarist policies introduced by CBN won't amount to anything.
Instead of achieving the low hanging fruit of stemming the theft of more than 500,000 barrels of Nigeria's crude oil per day, and making the four Nigerian refineries refine (what else?) petroleum products needs of Nigeria, the President pikes up loans.
Proof that this government has no clue about how to run an economy includes the President going to ask for debt forgiveness at the United Nations General Assembly, only to return to Nigeria to present a deficit 2023 budget to the National Assembly!
Another proof of incompetence is government's planning the 2023 Budget with petroleum production of 1.6 million barrels per day, instead of the 1.83 million quota approved by Organisation of Petroleum Exporting Countries for Nigeria.
Also, whereas records indicate that the government spent N1.59 trillion on subsidies between January and June 2022, the government is projecting an irresponsibly higher figure of N3.46 trillion for the first half of 2023.
Why the President, who is Minister of Petroleum Resources, has not compelled himself to come up with a plan to run the four refineries in Nigeria profitably, and stop subsidising those lazy bones working in the refineries is beyond comprehension.
It's strange that his so-called body language has not been able to "scare," or, at least, motivate those working in the refineries to get their acts done today. He doesn't seem to be aware that his indulgent behaviour is causing Nigeria and its people so much hardship.
Nigeria should be aware that their President is planning a hard time for them in 2023.