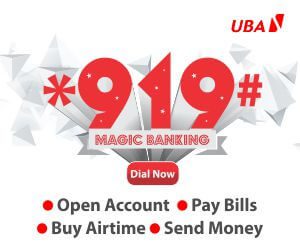 BY LEKAN SOTE
Global Liveability Index 2021, compiled by the Intelligence Unit of The Economist magazine, says Lagos metropolis is among the top five worst cities to live in Africa.
The report took the following into consideration: level of insecurity, crime and conflict; and quality of healthcare, the environment, education, water, housing, energy, telecommunications, roads and public transport system.
Lagos State has $145.141 billion, or 26.7 per cent, of Nigeria's $432.3 billion Gross Domestic Product, generates 50 per cent of Nigeria's port revenue and caters for 80 per cent of foreign trade inflow.
Despite these negatives, Lagos State, and its neighbour, Ogun State, with which it practically shares a common economy and culture, is the hub of Nigeria's economy. Both states have almost become one community.
As you drive past the Berger Bus stop Ramp, where Lagos State joins Ogun State, and go on through Magboro, Ibafo and Mowe, to the Sagamu Interchange of the Lagos-Ibadan Expressway, you will hardly notice that you are transiting from one state to another.
The houses, factories, banks, petrol stations, police stations, markets, churches, mosques, and vegetation, that you will observe are an endless stretch of communities that run into each other in the classic fashion of conurbations. Even if you take the alternative Lagos-Abeokuta Expressway out of Lagos, you won't know when you happen to Otta in Ogun State. It's just a seamless reel.
Evidence that the economies of the two states are complementary is in the relocation of "okada" commercial motorbikes recently banned by the Governor Babajide Sanwo-Olu government of Lagos State to Ogun State– to service the other flank of the people of the seamless economy of the two states.
"This reality of Lagos State running into Ogun State may have informed the rumour of many years ago that the World Bank had suggested that both states should be planned and run like a single megalopolis with common services, like mass transit bussing, railway, waterways, and other infrastructure, like electricity and security systems"
This reality of Lagos State running into Ogun State may have informed the rumour of many years ago that the World Bank had suggested that both states should be planned and run like a single megalopolis with common services, like mass transit bussing, railway, waterways, and other infrastructure, like electricity and security systems.
This is reminiscent of the argument of Obafemi Awolowo, first Premier of Western Nigeria, that rather than spend money to establish Abuja as a new Federal Capital Territory, the General Murtala Muhammed military regime should simply expand Lagos to Sagamu and adopt that space as Federal Capital Territory.
The seamless organic economic growth of the two states may be responsible for the concentration of manufacturing plants and the consequent high manufacturing production recorded for them over and above the other 34 states and Abuja Federal Capital Territory.
According to recent figures from the Manufacturers Association of Nigeria, Lagos and Ogun states were jointly responsible for N3.2 trillion of Nigeria's N3.7 trillion manufacturing output in the Second Quarter of 2021. The other states manufactured goods worth a beggarly N526 billion.
Ikeja Industrial Zone recorded the highest production figure of N1.81 trillion, while Apapa Industrial Zone did N526.9 billion, a drop from the record of the previous year. But the Ogun Industrial Zone produced goods valued at N867.3 billion.
Indeed, total Nigerian manufacturing production for the entire 2021 year was N7.03 trillion, an increase of N2.61 trillion or about 60 per cent increase over N4.42 trillion recorded for 2020, the year that was adversely affected by the Covid-19 pandemic.
The slower rate of Covid-19 in 2021 cannot be discounted, even though Manufacturers Association of Nigeria thinks that increased production in the cement, glass, paper (traditional brick-and-mortar) sectors, was responsible for 2021's higher production.
The Manufacturers Association of Nigeria however, thinks that the performance of the manufacturing sector of the economy could have been better if the supply of electricity, the Achilles Heel of Nigeria's economy, was steadier.
Experts fear that the constant electricity outage, which worsened in early 2022, could considerably plunge the level of manufacturing productivity far below that of 2021 if the electricity companies do not improve their services.

The concentration of manufacturing industries in the Lagos-Ogun States corridor is attributed to Lagos being the (erstwhile) capital of Nigeria, its hosting of Nigeria's biggest (and busiest) port, the relative security of Southwest Nigeria and the accommodating nature of the Yoruba.
A recent trip to Uyo, the capital of Akwa Ibom State, revealed a calm city, with a wide, straight and extensive road network. The efforts of the State Governor, Udom Gabriel Emmanuel, and his predecessors, to jump-start an organic economy are obvious.
In addition to the roads and establishment of Ibom Air airline, Governor Udom invested in a 21-storey smart building to provide office accommodation to encourage oil companies and others to relocate at least some of their services, if not their headquarters to Uyo.
While that may take a while to accomplish, the efforts of the state government to attract businesses to Akwa Ibom State should be the mantra and practice of other state governments that desire to ramp up their Gross Domestic Product and Internally Generated Revenue.
The Federal and state governments must identify the comparative advantage of each state, and actively concentrate efforts to tap the resources to generate employment outside government. Akwa Ibom State, being awash with coconuts, decided to invest in a coconut manufacturing plant. That is as it should be.
Governor Emmanuel, a chartered tax accountant, who has worked with management consultants PriceWaterhouseCoopers, Diamond Bank and Zenith Bank, where he rose to become an Executive Director, appears to be a man who would rather not wait for the Federal Government before moving the economy of his state forward. Other state governors should read his grace notes.
Aba, which manufactures shoes, should invest in state-of-the-art equipment and collaborate with the hides and skin industry of Northern Nigeria, in order to source for leather, its most vital raw material.
By the same token, the automobile and spare parts manufacturers in Nnewi, Anambra State, should be talking to the Federal Government and the authorities of Ajaokuta Steel Complex in Kogi State, for requisite raw materials.
In addition to laying railway lines from all the ports in Nigeria into the hinterland (as the British colonial masters did), the Federal and state governments should invest in extensive intra-state and inter-state railway networks.
These should carry imported goods from the ports to the hinterland, and return manufactured goods to the ports. They should also improve the movement of farm produce and industrial manufacturers to the consumers, however far-flung they may be.
Imagine how much a Calabar-Lagos railway line will contribute to growing commercial activities within the states that it will pass through. This singular investment should significantly enhance the Gross Domestic Product of the economy of the corridor it passes through.
And of course, the electricity generation, transmission and distribution companies must get their acts together. If they need to expand their capital and ownership structure in order to introduce more technical and capital competence, they should do so immediately.
They do not seem to realise that their joint failure is telling on the Nigerian economy with 92 million Nigerians having no access to electricity. The next logical step after the unbundling of Power Holding Company of Nigeria is for states to be allowed to set up Independent Power Plants. Lagos State, under Governor Bola Tinubu, tried it. But his efforts were scuttled by the Federal Government led by President Olusegun Obasanjo.
Finally, the security of all parts of Nigeria should be guaranteed speedily.