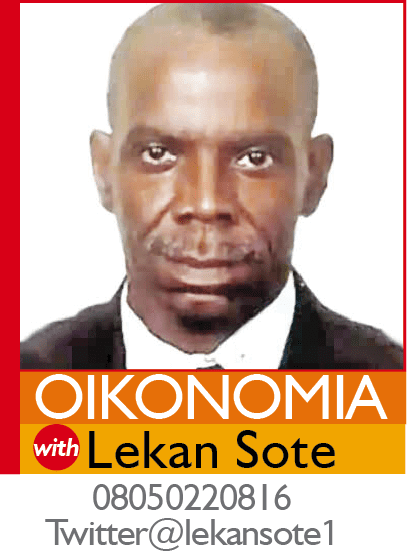 BY LEKAN SOTE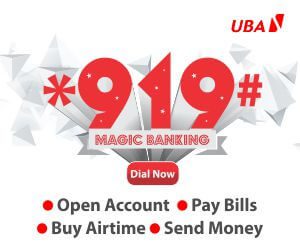 Though President Muhammadu Buhari may be regarded as attempting to divert the public's attention away from the general failure of his now lame-duck government, you must consider his thoughts about state governors, who hold funds due to the local governments in their states, hostage.
The zing in the President's accusation must have hit home so much that Rivers State Governor, Nyesom Wike, who had been celebrating Buhari for releasing the 13 percent oil derivation fund due to Rivers State promptly, challenged the President to name those governors stealing local government funds.
As you probably know, State Commissioners of Finance converge every month at the Federation Allocation Accounts Committee meeting where inflow into the Federation Account is divided up among the Federal, 36 States and 774 Local Governments.
The President had charged: "If the money from the Federation Account to the State is N100 million, N50 million will be sent to the (Local Government) Chairman. But he will sign that he received N100 million…
"The Governor will pocket the balance (N50 million) and share it with whoever he wants to. And the Chairman of the Local Government will say how much he must pay as salaries (sic). To hell goes (rural) development money. And the balance, he will keep in his pocket."
You'll agree that the President must very well know what he's talking about. He cannot be fibbing with such sensitive disclosures. After all, he receives daily security reports on whatever he wants to know.
Governor Wike's Commissioner for Information and Communication, Chris Finebone, says, "I'm 100 percent sure that (the President's) accusation does not apply to Rivers State… In Rivers, the Governor rather augments (Local Government) finances to keep them solvent."
Benue State Governor, Samuel Ortom, said "If others are stealing Local Government money, it is not in Benue."
Rafiu Ajakaye, Chief Press Secretary to Kwara State Governor, AbdulRahman AbdulRazak, was a little tactical: "We decline comment, as Kwara (State) doesn't come under that tag."
On behalf of Governor Solomon Lalong, Dan Manjang, Plateau State Commissioner for Information and Communication, affirms, "The Local Governments on the Plateau are the first in the country to embrace autonomy."
"By depriving local governments of monies due to them, errant governors compromise the economic prosperity of Nigeria and are therefore guilty of economic sabotage. In more serious countries, local governments are the catalyst for economic growth"
While Ogun State Commissioner for Information and Strategy, Waheed Odusile, also flatly denied, "This is not applicable to Ogun State," Chooks Oko, Special Assistant to Ebonyi Governor Dave Umahi, waxed loquacious.
He said, "The quantum of development going on in Ebonyi (State) will leave no one in doubt that such accusation (from Mr. President) does not apply to my Governor." "Pom kwem!" (or full stop), as it is put in Igboland.
Governor Wike even swore: "In the name of Almighty God, I have never touched Local Government funds one day… I am not one of those governors."
He then implored the President to reveal the names of the guilty governors.
But the umbrella Nigeria Governors' Forum refuted the allegation against them as follows: "The tirade… by the Minister… Agba… where he blamed (Governors for the rising poverty index in the country) comes… as a surprise."
It then countered: "The dereliction (for 72 percent poverty found in rural areas of Nigeria), lies in the doorstep of the Federal Government, which he represents." And then asks, "How can a defenceless rural population maintain a sustainable lifestyle," drawing attention to the Federal Government's failure to provide security throughout the nation.
Senator Shehu Sani, who formerly represented Kaduna Central Senatorial District, suggests that "The President should have the courage to specifically mention those governors pocketing (Local Government) allocations, rather than timid generalisations."
Maybe the President should just do that– absolve innocent governors, and assist the Economic and Financial Crimes Commission and Independent Corrupt Practices Commission to know which governor to intercept whenever they complete their tenures.
In addition to the President's accusation of diversion of monies due to Local Governments, his Minister of State for Finance, Budget and National Planning, Clem Agba, made scathing remarks against the Governors.

Agba said: "The Governors are only functioning in their state capitals… Right now, 70 percent of our people live in rural areas. (But) Governors are busy competing to build flyovers all over the place.
"They should concentrate on building rural roads (specifically to the farm gates) so that the farmers can, at least, get their products (sic) to the market (presumably in the urban centres of Nigeria).
Governor Wike, who is big on erecting flyovers in Greater Rivers State, probably thinks Minister Agba is hitting (especially) him below the belt, has responded in the most polite, but robust way he could.
He responded: "(Agba) said governors are the problem; they don't do rural roads. And, I ask him, 'Where and where have you been? You sit there (in Abuja, Federal Capital Territory); you've not been to anywhere, to go and check whether rural roads are being done or not."
Though Minister Agba's queries are valid, he probably needs to visit the states, especially Rivers State, to confirm if rural folks are truly denied good roads, and social and infrastructural projects, as he insinuates.
But whenever he wants to go on the verification tours, he should take along with him pressmen, from television networks, who will use their cameras to record exactly whatever they saw, good or bad.
His colleague Minister of Information and Culture, Lai Muhammed, should oblige him with the services of the correspondents and cameramen of Nigeria Television Authority. It shouldn't be an issue at all.
The 4th Schedule of the Constitution provides that Local Governments shall provide primary, adult, and vocational education; health services; markets; motor parks; roads; streets; highways; drains; public conveniences; sewage; and development of agricultural resources, among others.
Some say, "Effective local development can reduce disparities between poor and rich places, add to the stock of locally generated jobs and firms, increase overall private sector investment, improve the information flows with investors and developers, and increase the coherence and confidence with which local economic strategy is implemented."
It appears that Nigerians regard rural communities as forsaken backwoods that cannot experience significant economic progress. That is an exceeding fallacy that has no support in logic. It is an exhibition of sheer ignorance.
By depriving local governments of monies due to them, errant governors compromise the economic prosperity of Nigeria and are therefore guilty of economic sabotage. In more serious countries, local governments are the catalyst for economic growth.
In America, municipalities like New York, Chicago, Seattle and Los Angeles, are better known than Albany, Springfield, Sacramento and Olympia, respective capitals of New York, Illinois, California and Washington States.
To be Mayor of any of these cities is like being the President of some countries. They are run with such vision and vigour that they contribute significantly to the growth of the overall economy of America.
But those who run Nigeria do not seem to understand that by neglecting local government areas, they are neglecting veritable growth engines of the economy. To rephrase the aphorism, "All politics is local," credited to Tip O'Neil, former Speaker of America's House of Representatives, "All economics is local."
In countries where local government is used as a tool for economic development, city fathers intentionally promote local banks, food chains, (print and electronic) media, public library systems, even museums.
But President Buhari should be commended for beaming the searchlight in the direction of governors who do not use local governments for their constitutional purposes.