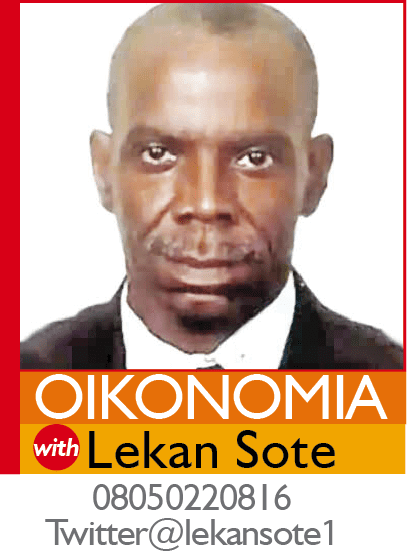 BY LEKAN SOTE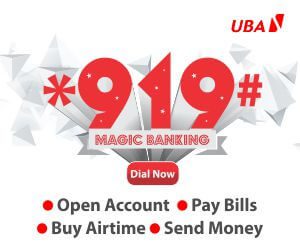 Malevolent scoundrels and incurable incompetents who run the Nigerian state are the reason why Nigeria always seems never able to have enough foreign exchange to finance its myriads of (sometimes unnecessary) imports and to strengthen its currency, the Naira.
If it is true that about 500,000 is stolen from the 1,830,000 daily quota of petroleum approved by the Organization of Petroleum Exporting Countries for Nigeria in July 2022, then it appears that about one-quarter of foreign exchange that Nigeria should earn from oil export is stolen.
A report claims that Government "Tompolo" Ekpemupolo's Tantita Security Services Limited discovered a 4-kilometre pipeline deep in the forest, somewhere in Delta, his home state. It is a trunk line used to steal about 250,000 barrels of crude oil daily.
Earlier, the Nigeria National Petroleum Company Limited claimed to have discovered another illegal pipeline that had been operated for the whole of nine years from the Trans Escravos Terminal without being discovered.
The demon that steals Nigeria's crude oil from onshore and offshore pipelines is unrelenting, persistent and committed to its evil devices against the people and the beleaguered economy of Nigeria.
To understand the next source of foreign exchange leakage, assume that the petroleum that Nigeria uses to pay for imported petroleum products is 450,000 barrels per day, because that is the installed capacity of the four government-owned refineries in Nigeria.
If this assumption is acceptable, you'll agree that foreign exchange that Nigeria could have earned from another (nearly) one-quarter of petroleum is lost, this time, through the incompetence of those who run the refineries.
If the refineries were better run, landing costs (another term for freighting) of petroleum products from foreign countries to Nigeria would have been avoided. Whatever is paid to the shipping companies that bring them is done mostly with American dollars, the currency of international trade.
You probably don't know that a significant portion of the subsidy that the government claims to be financing for the sake of poor Nigerians is incurred to retain idle workers in Nigeria's idle refineries.
Nigeria has failed to effectively explore the wisdom of processing both its abundant minerals and agricultural resources in good quantity instead of simply exporting them at lower prices to countries that will process and return them to Nigeria as costlier finished products.
Nigeria which used to be the second-highest exporter of cocoa is nowhere in the big league of cocoa exporters. The same applies to the production of palm oil: Nigeria which taught the Malaysians how to propate oil palm in the 1960s is now a net importer of vegetable oil to Nigeria.
The remaining half of petroleum produced daily goes to pay for importation of all manner of consumer and strategic goods, like foodstuffs, clothing, building materials, industrial raw materials and machinery.
"As long as you have to run an economy where you have to import nearly everything, you must keep looking for foreign exchange to support your careless habit"
Other expenses are school fees in foreign countries, foreign training, running of Nigeria's embassies and consulate offices abroad, purchase of luxury items, payment of estacodes to gallivanting government functionaries and maintenance of the 10 aircraft in Nigeria's presidential fleet.
And yes, the former Emir of Kano, Muhammad Sanusi II, once suggested that all that some of Nigeria's Big Men needed to do was to place a telephone call from their garden, and they would get loads of foreign exchange at the artificially set official rate.
They could then sell it at a parallel market rate and then return the Naira equivalent of the official rate to the Central Bank of Nigeria. Muhammad Sanusi II knows this because he was once the Governor of the Central bank of Nigeria.
The economy that Nigeria inherited from the British colonial masters operates with the model of classic economic theory which requires a country to accumulate reserves in foreign currency to pay for imports.
Patron saint of the scholars on the subject of economics, Adam Smith, suggested that a rich economy should seek to sell off its excess manufactures to less endowed nations, who have no clue of how to run a productive manufacturing economy.

As they returned to their countries, agents of the colonial governments took Adam Smith's counsel to heart when teaching those who will take over from them the wisdom of accumulating foreign reserves to be used to finance imports from the mother country.
Through carelessness, negligence and willful wastefulness Nigeria loses and throws away foreign exchange. And rather than earn foreign exchange through exportation, Nigeria has to "buy" the dollar in order to buy from the international market.
Just think of the double jeopardy of buying the American dollar to pay for goods imported from America. In addition to importing America's domestic inflation from buying American manufacturers, Nigeria will be acquiring the higher cost of the dollar that is highly coveted by other economies.
You can see how the Ukrainian-Russian War is transferring the high cost of wheat caused by Russia's blockage of Black Sea ports to Nigerians who are now paying far, far more for bread than they paid just one year ago.
The headwinds from a global economic crisis are real because the world is now "flat," and all countries of the world are interconnected in so many ways, through air travel, broadcasting and the Internet.
That, of course, will always be a lot of the import-oriented economy that Nigeria is running. As long as you have to run an economy where you have to import nearly everything, you must keep looking for foreign exchange to support your careless habit.
And with a dysfunctional business eco-system that obtains in Nigeria, (insecurity, infrastructure deficit and insecurity macroeconomic policies), the double-whammy of imported inflation will continue to afflict Nigeria.
Inflation typically devalues a currency; and when a currency is devalued against another currency, especially of a country from where it buys a significant volume of consumer goods, you will need more of the devalued currency to obtain the more valuable currency.
Consider this: You take Eurobond loans, denominated in the American dollar, to pay for imported consumers, and then "buy" the American dollar to service and retire the loan when it matures.
As you know, the American dollar became the world's most demanded currency when America persuaded the House of Saud of Saudi Arabia to agree to lead other OPEC members to sell their crude petroleum for American dollars.
When you compare Saudi Arabia's OPEC-approved production of more than 10 million per day to Nigeria's less than 2 million approved daily production, you can imagine the difference in the dollar purchasing power available to both oil producing countries.
The Yoruba would say, "Egbe isu ko n'iyan," the yam and pounded yam aren't in the same category. As you can see, while the former is still in the state of nature, the latter has gone through processing and has become a delicacy of sorts.
The worse news is that neither the current Minister of Finance, Budget and National Planning, Zainab Shamsuna Ahmed nor the CBN Governor, Godwin Emefiele, seem to know what to do to turn this more than tragic situation around for the people of Nigeria.
This is apart from the fact that the President Muhammadu Buhari administration has become lame duck and it's on its way out. That is why Nigerians must vote for a presidential candidate who understands how economics work.
If not, Nigerians may remain in the foreign exchange doldrums for a long time.