.Says youths won't be left out in his administration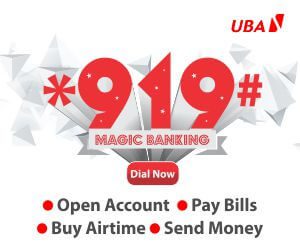 Serving Overseer of the Citadel Global Community Church, Nigeria, Tunde Bakare has expressed commitment to the realization of a new Nigeria in his life time, promising to be the bridge between the past, present and the future.
"I will be a conciliatory bridge between what was, what is and what should be," he stated.
Bakare stated this on Monday in Abuja at the declaration of his intent to run for the presidency on the platform of the ruling All Progressives Congress.
He unveiled a four-point agenda which he said are peace, progress, prosperity and possibility.
Bakare recalled that as running mate to President Muhammadu Buhari in the 2011 election, they jointly designed a framework to get Nigeria working and that the framework was adopted as the manifesto of the defunct Congress for Progressive Change, and also formed the bedrock of the APC manifesto.
Bakare added that he would build a cutting-edge nation that would be at the forefront of innovation.
The aspirant said he would work to create a new dynamic of belonging where everyone had a seat and a say, adding that he was committed to the realisation of a new Nigeria for every Nigerian in his lifetime.
"This is why I am formally announcing that I am running for the Office of the President of the Federal Republic of Nigeria on the platform of the All Progressives Congress in the 2023 elections," Bakare said.
He said if elected as the country's next president in 2023, his administration would be anchored on four agenda (4Ps) mainly peace, progress, prosperity and possibilities.
The peace mandate, according to Bakare, will integrate Nigerians into true nationhood, galvanise a broad-based and competent leadership, governance and guaranteed national security.
He promised to establish a Presidential Commission for National Reconciliation, Reintegration and Rebirth with Board of Trustees that would consist of three eminent Nigerians from each of the six geopolitical zones.
Bakare said the commission would be mandated to, within the first 100 days of his administration, engage every aggrieved group in Nigeria and secure their commitment to dialogue for true nationhood.
"Then, within two years, the commission will acknowledge and reconcile every past and current national and sub-national groups grievance and foster the integration of the diverse sectional groups in Nigeria into true nationhood," he said.
Bakare said youths would not be left out in his administration.
On national security, he promised to rebuild the national security architecture to adequately identify, anticipate and address the country's security threats.
"The new national security architecture will see the strengthening of the intelligence system to include an independent Office of the Director of National Intelligence that will coordinate all the intelligence agencies.

"In addition, the Nigeria Police Force (NPF) will be reconstituted into a more modern, fully equipped and technology-enabled National Bureau of Investigation (NBI) with federal jurisdiction.
"The federal policing architecture will be supported by subnational policing systems which will in turn be supported to form interstate Zonal Commissions.
"Furthermore, we will invest in surveillance technologies, deploy border sensors and drones, and harness the National Identity Management scheme to detect and prevent threats to national security.
"We will reactivate the blueprint for such world-class military training that once gave Nigeria highly competent armed forces as a newly independent nation," Bakare said.
He said with proper reforms, he would establish a highly equipped, technology empowered, adequately remunerated and highly skilled police service and armed forces for whom respect for human rights was non-negotiable.
"We will secure our borders, streets and highways, and lay the groundwork for accelerated progress," he said.
Bakare added that his progress mandate would cater for human development sectors, including education, healthcare, family and social development, while the prosperity mandate would take care of economic development and infrastructure delivery.
He said his possibility mandate would cater for science, technology and innovation, foreign policy, sustainability and arts, culture, entertainment and sports.