---
The President, Bank Customers Association of Nigeria, Dr. Uju Ogubunka, blames bank depositors for illegal charges made on their accounts by commercial banks. He links the development to ignorance on the part of the bank customers. In this interview with NGOZI AMUCHE, the former Chief Executive, Chartered Institute of Bankers of Nigeria insists that victims of sharp practices should report such cases to the appropriate quarters. Excerpts:
---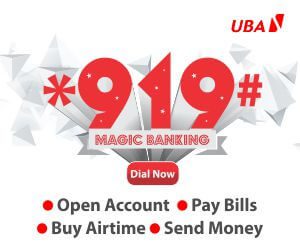 Recently, the House of Representatives moved against some banks over the issue of arbitrary charges on bank customers, but complaints from customers persist. What measure is the Bank Customers Association of Nigeria taking to checkmate this menace?
Nobody is happy about arbitrary charges, I am not happy and none of my members are happy. We have been campaigning against it and educating our people to make sure they watch their account, so as to be able to discover on time. Although, the Bank Customers Association of Nigeria cannot control the banks, because we don't regulate them and we don't oversee what they do. We have approached the problem from two or three different dimensions. One is to explain to the customers what they should and what they should not expect in their accounts.
We also explain to them the processes, procedures and channels through which they can lodge their complaints and get redress. The second thing is that we are also encouraging the regulators to ensure that banks do what they are supposed to do, instead of all these excess charges. The Central Bank of Nigeria comes up from time to time to say that 'oh we have recovered xyz amount of money for customers.' That is good enough, but that is not the issue; that is reactionary. I think the best thing the CBN can do in the prevailing circumstance is to ensure that it does not happen at all, and this they can do through proper and effective oversight functions.
But are you satisfied with the efforts of the apex bank in tackling the menace?
The CBN, on its own, may not be able to provide the kind of protection holistically that bank customers need, neither will the association. But individually, we need to educate the banking public on their rights and entitlements. Nigerians must know how to scrutinise their accounts to the letter and should not fail to report any sharp practices so discovered to relevant authorities. Over time, such things will just be a thing of the past. And of course, bankers themselves should resolve to keep to the ethics and professionalism of their profession, because banking is a noble profession, but you remove the nobility from it when you begin to fleece customers.
Nigerians must know how to scrutinise their accounts to the letter and should not fail to report any sharp practices so discovered to relevant authorities
What should customers who notice illegal deduction on his/her bank account do?
The customers should complain to the banks, which are expected to provide answer to all questions. If their explanations are not convincing enough, tell them it is arbitrary charges. And that it is not a charge you should bear. Therefore, they have to refund it. If they fail, there are various options to explore. You can report to the apex bank, which has a customer protection unit, request that they help to get your money back. Depositors can also report to the Consumer Protection Council, the sub-committee on ethics and professionalism, which was established by the Bankers Committee of the CBN, Chartered Institute of Bankers of Nigeria and Nigerian Deposit Insurance Corporation. These are the multiple channels that you can lay your complaints.
How would you assess the impact of cashless policy on the banking industry?
I believe it has widened the scope of what we do in the financial services industry and indeed in the entire economy. So many people are now disposed to doing their banking transactions at various levels. They can stay in their bedrooms, kitchens, living rooms and transact banking businesses. It is a good idea, but with its own problems too, which have also shown up. A lot of complaints are coming up with regard to issues with the Automated Teller Machine and Point of Sales devices. The CBN should address the network problems, card stuck in machine syndrome and delay in reversals of funds in cases where money was deducted without actual disbursement, but I think that those problems should not deter us from moving forward.
But it appears the regulator is overwhelmed with these issues?
We understand some of the issues happen in other countries too, but what we are saying is that we need to do more to make sure that we perfect the system. And that is why I encourage both the regulators and the operators in the banking industry, to sit back, review these complaints that are coming up, and find solutions to them in a permanent form so that they don't keep recurring. And also you advise customers and other consumers of financial services to be careful with the way and manner they handle sensitive banking or financial transactions, especially with regard to security items.
I think the cash policy is a good idea, although the way and manner it was pursued may have prompted some of these problems we are witnessing now. We were doing it as if it has a target date to end. No; it's a journey; it's not a destination.
Findings revealed that a number of people are still facing problems with the Bank Verification Numbers. Has BCAN received complaints with regards to customers having issues with the linking of their BVN to their accounts?
The BVN initiative has thrown up so many things: people answer various names, people have different dates of birth, and people sign different signatures. We did receive some complaints. We had some cases and luckily for us we were able to resolve them.
What is your view about the inconsistency in government policy, which does not favour the manufacturing sector as the naira skyrockets?
The naira exchange rate to the dollar seems to be worsening, it affects everybody in the country. No one is happy that his money is losing value, and if it goes beyond reasonable level, it means you can no longer buy what you used to buy. What are we producing? What are we selling? What are we exporting? And why are we spending money buying foreign made goods? When you buy made in Nigeria, you are increasing the capacity of productivity in Nigeria, but when you buy goods and services from abroad, you are increasing the productivity in those countries. So I think it's for all of us to really decide to be productive in order to do something that will generate products that can be consumed locally, so that we don't import, but export. That will enable us to have enough foreign exchange.
Why have investors eluded the capital market?
If your money is no longer valuable, you would want to take it elsewhere for the value to appreciate. So people are divesting apparently, because the value is being eluded. They want to take it to a place where the value of their money and investment can appreciate. It is not surprising that people are divesting in Nigeria and going to some other places, but I can assure you that if everybody else can do things that can stop our heavy importation, we will increase the productivity of the country and earn more foreign exchange.