…as banking halls become 'unbearable'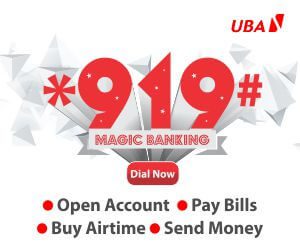 Many bankers in Nigeria today are frantically seeking for alternative employments as the conditions for surviving in the banking profession become unbearable, investigations by The Point have revealed.
According to top sources across Nigeria's banking sector, many bankers may also be forced to resign before the end of the year, particularly as a result of the new and stricter regulations introduced by the Federal Government through the Central Bank of Nigeria.
A staff of Sterling Bank, who pleaded anonymity, told The Point that the advent of the Treasury Single Account had practically crippled banking operations "as the management now mounts serious pressure on the staff."
The staff, who works in the trade section of the bank (Western Union), disclosed that his section was given a target of N500 million and that made him resign.
"I can't cope with the stress any longer. It is less stressful to go and manage my vegetable farm. I am not in the sales and marketing unit and how can I be given a target of N50 million? Where do I get it from?" he asked.
Another banker with First Bank, who resigned from a leading auditing firm to join the bank in 2008, is filled with regrets too. He blamed himself for taking such a decision at the prime of his career.
To him, greed and corruption has eaten deep into the fabric of the profession and anyone that does not want to be part of it should leave before it is too late. He disclosed that his head of department resigned recently due to some loopholes that had been blocked by both the CBN and the new management.
"It is no longer business as usual because the era of using government funds for personal business is over. He ran out of cash to finance his businesses and he knows it will be difficult for him to touch depositors' funds," he explained.
Another banker, who had worked with the United Bank of Africa Plc also had to resign under pitiable circumstances a few weeks back. A source in the bank told The Point that the banker could be partly blamed for the inability of the financial institution to remit about N40 billion of government
For the concluding part of this story and others, grab your copy of The Point from your nearest vendor