Liquidity endangered by bad cases of excess charges, fraud
There are strong indications that many of the celebrated top banks in Nigeria have been declaring false profit margins due to poor financial standing, occassioned by the changing economic fortune in Nigeria and the world in general.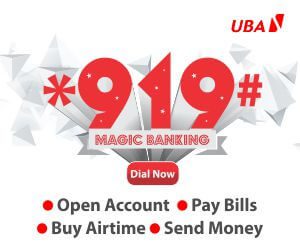 According to top sources across Nigeria's banking sector, many bankers, including the banks' managing directors, may be forced to resign by March 2016, as a result of the inability of some of them to pass the second phase of the Central Bank of Nigeria's stress test.
"Like what happened in 2009, the banking industry may witness another sack gale and distress before or by the end of the second quarter of 2016. That is because there are chances that we may lose some cases of excess charges that run into several billions of naira at the Federal High Court and that will deplete our capital base," a source in the oldest indigenous bank told The Point.
Meanwhile, forensic accountants across the country have picked holes in the jumbo profits declared by the banks. They attribute some of these profits to sharp practices. According to them, most of the banks may also be forced to either merge or be acquired before the end of the second quarter of 2016, particularly as a result of several fraud cases levied against them by their customers and stricter regulations that will soon be introduced by the CBN.
Managing Consultant, Forensic Consulting, Mr Ori Adeyemo, said the jumbo profits declared by the financial institutions were a mirage, capable of misleading local and foreign investors. He alleged that First Bank of Nigeria overcharged one of his clients to the tune of N64 million on a loan facility a few years back. According to him, the case and over 400 others with other commercial banks worth N1 trillion have been at the Federal High Court, Lagos, since January 2012.
He said, "The profits are lies, because most of them owe their customers several millions due to excess charges. We have won several cases in the court but the banks usually have their ways. When the case is won at the High Court, they file an appeal and that may take 10 years or more. In the process, the customer may die or lose interest in pursuing the case and that is how they come up with cosmetic profits."
In 2015 alone, Adeyemo has presented about 100 cases of fraud and excess charges before the Lagos High Court, involving Skye Bank, Zenith Bank and First Bank of Nigeria among others.
BANKS AND SKEWED PROFITS
Stakeholders are also concerned that the profits are coming at a time the manufacturing sector and the economy generally are witnessing a lull. Questions are, therefore, being asked regarding the genuineness of the profits. Financial experts, industrialists and informed Nigerians, who spoke with The Point, insisted that businesses, especially small and medium enterprises, which were the engine of growth of any economy, had not been given substantial support by banks in terms of effective lending.
An economist, Mr Bode Olowoporoku, said the banks ought to be instruments of mobilising people for productive employment and creating job opportunities but noted that the role of Nigerian banks had been very negative in terms of the promotion of economic development of the country. According to him, it is amazing that such banks still declare profits when several Nigerians are heavily burdened under the yoke of interest rates.
"Many customers are walking corpses because they have been liquidated by high interest. Though I don't know why they feel comfortable declaring profits when the few clients they give loans are bitter," he said.
Yet, a former lecturer, Department of Economics, Lagos State University, Dr Sola Owoeye, alleged that some of the banks made money from several phantom charges riddled in account statements, which several customers did not bother to scrutinise.
"I was a victim of such charges. My account with Access Bank along Iju-Ishaga Road was surcharged for maintenance fee and management fees, and when I inquired, the branch manager couldn't give me a convincing reason I was charged for the responsibility of the bank. Most of the profits are derived from excess charges on automated teller machine, foreign exchange, and multiple text messages, among several others," he recalled.
'CBN HAS FAILED US'