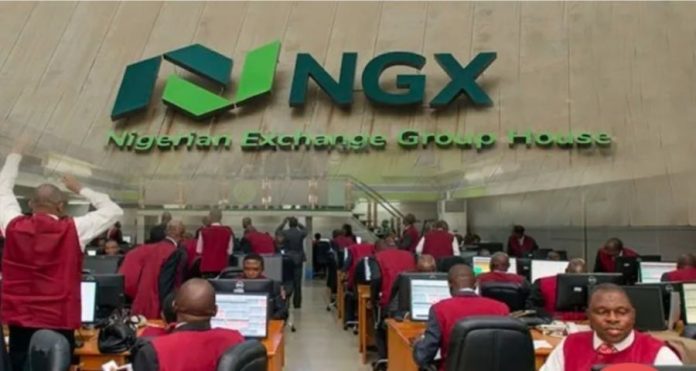 BY FESTUS OKOROMADU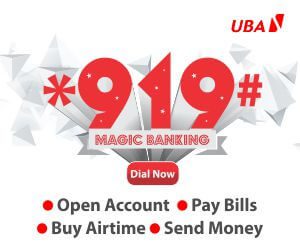 At the close of Monday's trade, the local equities market index advanced by 0.90 percent to settle at 66,151.38 points amid sustained positive sentiment.
Consequently, the All-Share Index closed at 66,151.38 points, with the month-to-date and year-to-date gains increasing to +2.8 percent and +29.1 percent, respectively.
Also, the Exchange recorded more gainers (34) than losers (24) as share prices of mid and large-cap stocks inched higher.
Specifically, tickers such as DANGSUGAR, NASCON, BUAFOODS, FIDELITYBK, WAPCO, UBA, and FBNH increased by 10.00 percent, 9.94 percent, 9.09 percent, 3.50 percent, 0.74 percent. 0.36 percent and 0.30 percent, respectively.
Sectorial performance shows that the NGX Consumer Goods and the NGX Oil/Gas indexes rose by 5.86 percent and 0.03 percent, respectively, while the NGX Banking and the NGX Insurance indices declined by 0.90 percent and 0.35 percent, respectively, and the NGX Oil/Gas index remained unchanged.
Meanwhile, market activity nosedived further, with total volume and value decreasing by 12.61 percent and 7.52 percent, respectively, amounting to 311.12 million units and N3.92 billion.
In terms of volume, ACCESSCORP emerged as the most actively traded stock, with 43.70 million shares worth N703.33 million changing hands in 517 deals.
NIBOR rose across the board for most maturities tracked as gauges of money market stress tightened and banks with liquidity requested higher rates.
Notably, the three-month NIBOR rate increased by 71 basis points, reaching 14.60 percent (from 13.89 percent).
Conversely, key money market rates such as the open repo rate (OPR) and the overnight lending rate (OVN) declined to 23.17 percent (from 24.25 percent) and 23.90 percent (from 25.20 percent), respectively.
Furthermore, NITTY moved in mixed directions, with the average secondary market yield on T-bill maturities closing at 7.29 percent.
In the bond market, the values of FGN bonds exhibited relative stability across most tracked maturities.
However, buy interest across the short and mid-dated securities, particularly in the 14 MAR 2024 bond, led to a contraction in the average secondary market yield to 13.62 percent (from 13.69 percent).
Notably, the 10-year borrowing cost yielded around 14.28 percent (from 14.34 percent), while the 20-year and 30-year papers held steady at 15.19 percent and 15.45 percent, respectively.
Elsewhere, FGN Eurobonds were slightly bearish for most maturities tracked, as the average secondary market yield closed higher at 11.00 percent.
The Naira slightly strengthened against the US dollar, trading at N772.12 (from N778.42) at the Investors and Exporters (I&E) windows.
However, the parallel market experienced a depreciation, with a depreciation of 0.27 percent to N918.