Before taking a mortgage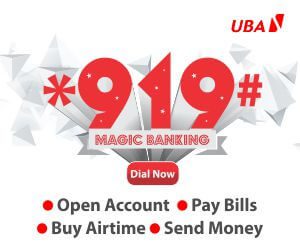 Owning a home has become an easier goal to achieve with the availability of flexible payment methods that allow one to pay for the purchase of homes over a period of time.
It is almost impossible to come across a newspaper or magazine without an advert displaying homes for sale, which individuals can pay for on a monthly basis.
Whatever your options, whether you want to buy a home or build yours; so long as you need a mortgage to finance it, experts insist that there are three basic things to consider before taking a mortgage.
WHAT YOU NEED 
You must earn good, regular salary
According to a financial expert, Mr. Michael Oshikoya, having a good, well-paying job that can take care of you and your family is the best way to start so that you can have some reserve for savings.
"The job must pay above what you spend on a daily basis to enable you have some reserve because if your salary is inadequate, it will be difficult to save once the monthly payment for the mortgage is extracted from it. Therefore, you must save before you spend and not the reverse," he says.
Budget your expenditure 
This is very important and can be efficiently achieved by analysing your income.
"How much do you need to include in your expenditure to accommodate your mortgage? If your income is inadequate for your upkeep, then you cannot take a mortgage. But if your salary is adequate to take care of your expenses, then you can squeeze in your mortgage plan," Osikoya adds.
Consider the interest 
It is important to know the interest you have to pay on the loan you wish to obtain as it will help you draw up your expenditures.
He says, "Talk to the banker who is ready to give you the mortgage and enquire about the amount of interest your loan will attract, likewise the duration you will have to pay.
If you will be paying N15,000 every month for the period of the mortgage, for instance; you will have to factor that N15,000 as part of the expenses. If the individual's income is enough to cover this, then it will be easy for him to take a mortgage."
HIS ADVICE 
If the interest rate on the mortgage is too high, there is the option of personal saving over a period of time for the property needed.
An individual can open a separate savings account for himself and for the family, then invest it over a period of time. He can then start the project with good savings.

RECALL 
Have a well paying job.
Budget your expenditure.
Consider the interest on the loan.