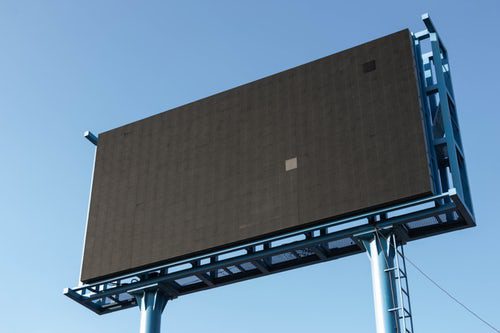 Searching for the best online advertising platforms in Nigeria means you're trying to scale up your business.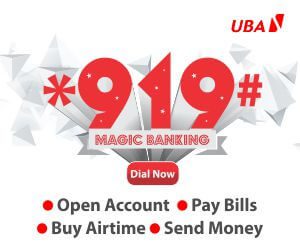 As a business owner, you must understand the importance of adverts in business. You can't just overlook it because the advert is needed for every business.
However, running adverts isn't just a thing we can do without being careful about it. This is because your money is at stake.
And if things are not done properly, not only will you lose your money, it may also take a toll on your business, which is not something we want.
In this light, there are 13 researched best online advertising platforms in Nigeria that you can use to promote your products and services.
The best part is that they are totally affordable irrespective of your business size. This means you don't have to worry about the advert cost.
You'll definitely see something of your business size.
Here are the best online advertising platforms in Nigeria:
1. Google Ads
2. Facebook
3. Instagram
4. Twitter
5. JiJi
6. OLX
7. LinkedIn
8. YouTube
9. Nairaland
10. ThePointNg.com
11. Pulse.ng
12. Legit.ng
13. Cheki.com.ng
Now let's list them one by one and see exactly what they do and how they can help your online business and services.
#1: Google Ads
Google ads is still one of the best online advertising platforms in Nigeria or in any part of the world. With Google Ads, you can have your business showcased to billions of audiences around the world.
You can create targeted ads on Google and have it shown to people of specific demography. And at the same time, Google will help serve your adverts on multiple websites in Nigeria.
Unlike the rest of the online advertising platforms in Nigeria, Google ads are strictly paid ads and it requires some skills if you want to see a Google result.
The good thing is that there are several free videos on YouTube you can go through and see how it is done properly.
#2: Facebook
The Facebook platform has gone past the social community of people liking and sharing of videos among friends. Now people are constantly engaging Facebook to run their targeted adverts.
Facebook is considered the best online advert platform because of the ability to narrow down your adverts.
With Facebook, you can choose to showcase your advert based on gender, age, location, interest and occupation.
There are equally several groups about buying and selling that you can join to promote your business and showcase your products and services.
It is also one of the free online advertising platforms in Nigeria or better put as a free and paid ads platform.
#3: Instagram
Similar to Facebook, Instagram is another platform you can use to advertise your business and both platforms are owned by Mark Zukerberg.
You can easily create pages around your business and have it boosted to reach people that might be interested in what you're selling.

They also happen to be one of the free online advertising platforms if you prefer to display your business yourself.
However, the free method may be time-consuming and nothing serious if you have plenty of time to spare.
#4: Twitter
Twitter is a great platform to generate leads for your business and get more traffic. In fact, research has shown that 63% of Twitter users follow small businesses.
Advertising on Twitter allows you to promote tweets or an entire campaign dedicated to a specific objective on what you want for your business.
#5: JiJi
Jiji is one of the best online advertising platforms in Nigeria and most of all it's free to use and easy to set-up.
This is probably the reason at which it's growing so rapidly and more and more people are joining the bandwagon.
You can easily create an account and showcase your product for free without paying anything. However, they make another option whereby you can pay to push your product or services to even more people at a low rate.
Over time we've discovered that the following products do well on Jiji:
Brand new and used cars
Real Estate Property
Physical products
Furnitures
#6: OLX
OLX is very similar to JIJI and they practically work the same way but OLX has been around a little bit longer than JIJI.
Just like JIJI you can sign up and create an account to showcase your products. However, people have been over time skeptical of a platform like this because of the experience they've had with sellers.
If you want to stand out, make sure you're been plain about what you're selling and give no room for anything suspicious to have them doubt you.
#7: LinkedIn
LinkedIn allows you to create an advert on the platform to reach over 630 million active professionals on the platform.
One of the best features of LinkedIn ads is their audience network that allows advertisers to target their desired audience with a sponsored post.
This means you can easily create adverts and have it shown to the exact people you want it showcased to.
#8: YouTube
YouTube is another under-tapped advertising platform many people are not utilizing in Nigeria. If there is one place millions of Nigerians spend their time it's definitely on YouTube.
To utilize the YouTube ad platform, you'll need to come up with a short video about your product or services.
This is what will be used to run your advert on YouTube and have your product and services showcase to millions of audiences.
#9: Nairaland
Nairaland is practically one of the best online advertising platforms in Nigeria where you can place targeted ads to millions of users on the platform.
You can sign-up and create a thread on what you're advertising for free and reach thousands of users. However, if you want it to reach more audience via banners display then you can go for the Nairaland ads.
#10: ThePointng.com
As we all already know, ThePoint is a news platform for both offline and online. This is why they are also recognized as one of the best online advertising platforms.
You can have your business advertise on the offline newspaper platform or on their website for their online visitors.
The online website can be done through banner display and sponsored post.
#11: Pulse.ng
Pulse.ng is also a popular news blog in Nigeria and this equally makes it an advertising platform to showcase your business to people out there online.
Similarly to the rest you can also promote your business through banner space on the website and through sponsored content.
#12: Legit.ng
Legit.ng is equally a news blog and a vast one at it. Unlike the others, they practically cover every niche out there.
This makes it fairly better than the rest of the other news blogs; you can choose to promote your business based on categories that resonate with your business niche.
#13: Cheki.com.ng
Cheki.com.ng is quite similar to JIJI and OLX marketplace for selling and buying of products. It's a platform you can easily create an account on to create awareness about your business.
Unlike the previous two websites, Cheki focuses majorly on cars but not selling directly. Instead, they bring buyers and sellers to meet each other.
Hints are also provided on the platform on how to avoid being scammed by a fraudster or falling victim.
Conclusion
There you have it, the top online advertising platforms in Nigeria for boosting your sales. You can use any of the platforms to promote any kind of product.
However, platforms like Facebook and Instagram are very choosing in terms of adverts they showcase to their audience. But the rest allows you to promote anything.
Source@smartbizfreedom.com