---
Days when religious leaders only restrict themselves to the theological and spiritual lives of their sheep within the church premises are gone. Today, more pastors are now playing politics. OLUSHOLA RICKETTS examines this trend and its implication to the church.
---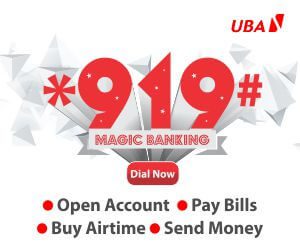 Religious leaders getting involved in mundane affairs such as running commercial firm or factory is not peculiar to Nigeria. In recent times, Nigerian pastors have shun sitting on the fence or standing akimbo, while the affairs of the country are being manipulated and harnessed for the benefit of a few persons in the corridor of power, their relations and friends.
Patriots among the clergy believe that it will be indefensible to nurture the mind and spiritual wellbeing of church members without taking an interest in the health and happiness of their social and physical life. That, perhaps, was why Pastor Tunde Bakare, Chris Okotie, Dr. Olapade Agoro and others in their ilk have gone into partisan politics, at one time or the other, with the intention to rule the country.
Though Prof. Yemi Osinbajo, who was a pastor at the Redeemed Christian Church of God, is now the Vice President, other men of God have had little or no success in their quest to be in the corridor of power.
In 2003, Chris Okotie, a pastor of the Household of God International Ministry, first ran for presidential election under the auspices of the Justice Party (JP), when he was excluded from the National Democratic Party (NDP's ) primary elections. Later, he lost the presidential election to Olusegun Obasanjo in May 2003. Okotie, refusing to be a push over, again ran for President in 2007 on the platform of a party he built, Fresh Party, but lost to Sheu Ya'adua of the People's Democratic Party (PDP). Again in 2011, Okotie also ran but lost to former President Goodluck Jonathan.
In spite of that, some Nigerian pastors still prefer to stay away from politics for some reasons – they are still influential power brokers behind the scene. The church is a pool of electorate. As pastors have immense influence on their sheep, the church members. Since politicians are aware of the influence of pastors' voice on how Christians make decisions, the politicians would not do without consulting them.
That, perhaps, is why politicians seek to maintain cordial relationships with the clergy. Ballots from the church could make or mar an election for candidates. It is, therefore, not a surprise that clergy men such as Pastors David Oyedepo, Williams Kumuyi, Enoch Adeboye, Daniel Olukoya, Ayo Oritsejafor, and Matthew Ashimolowo, among others, are well respected and usually wooed by politicians.
However, Senior Pastor of Embrace International Assembly, Ikorodu, Lagos, Isaac Adeyemi, insisted that the issue of pastors going into politics was a good development for the church. He said that, though the development had its advantages and disadvantages, there was nothing wrong in it and the Bible was not against it either.
"What the Bible is against is pastors abandoning their identity and taking up identity of those who are acquainted with politics. Politics is not supposed to be a dirty game; it supposed to be a clean one. In advanced countries, you would find ministers of God occupying public offices. Men of God have led government in Israel," he explained.
The man of God, however, said that the challenge today was that the problems of the society were so overwhelming and men of God were allowing themselves to be used by politicians to achieve dirty lucre objectives. He frowned against it, noting that pastors must invade the public space with their Christian identity.
"The first men who were disciples of Jesus were identified as disciples because of their characters. Pastors who are pastors, indeed, must invade the political arena with their Christlike identity. And if we do that, we would see many people turning to the church rather than running into the world," he said.
Adeyemi maintained that politics shouldn't divide the church for any reason. He explained that he didn't belong to any political party, saying that political differences shouldn't be brought into the four walls of the church.
He said, "The fact that 'A' is a member of the Peoples Democratic Party and 'B' belongs to The Action Congress of Nigeria shouldn't break us because our relationship in the church is far greater than what bonds us outside the church.
"People who are bonded together by the blood of Jesus shouldn't allow anything in the world to divide them. So, whether a man belongs to APC or PDP, as long as you allow your Christian ideas to override others, you have nothing to worry about."
For the Supreme Head of Agbo Igbala Zion Church of Christ, Ketu, Lagos, the Most Rt. Rev. Isaiah Adetunji Akinbulu, full-time pastors could not join the work of God with any other thing, including politics.
He said, "For someone that is not a permanent pastor, I don't see anything bad in it because he who blows the piper dictates the tune. They keep saying that politics is a dirty game, but it is dirty because dirty people are the ones playing it.
"If people who have the fear of God at heart are into politics, the society shall be better for all. But a full-time pastor has no time for politics because he is fully engaged in God's works. If I could go to the office during the week and I still play my role as a pastor during service, it is okay for me."
He, however, admitted that it was hard for a pastor to act in the capacity of the president and a man of God, insisting that it would be too big a responsibility.
He noted, "As president of a nation, you hardly have time for yourself and immediate members of your family. We have yet to get to a point where a pastor becomes the president of Nigeria and I don't think a pastor would want to contest presidential election.
"For Prof. Osinbajo, immediately he took up the appointment, I think he left his responsibility as a pastor even though the nomenclature is still there. I don't think he has ever been a full-time pastor because there was a time he was once a member of the Cabinet in Lagos State. He was once an Attorney- General and Commissioner for Justice."
He added that there were different stages of pastoral calling.
To him, some pastors are not so different from other church members, but were given the responsibility because of their intelligence and commitment to the church. He explained that such responsibility did not make them full-time pastors.
"Full-time pastors are on the church payroll as they don't do any other work. Being a pastor is time consuming, no doubt about it. That was the reason I had to resign my appointment as the Director of Study at the Cambridge College when God called me. I tried to combine my work and that of God, but I decided that it was not possible. I said to myself that anything that would stop me from working as the church head should be dropped," he added.
Akinbulu, speaking on the failed ambition of Bakare, Okotie and others to become the president, insisted that there was no way they could have combined presidency with pastoral job.
"I want to believe that they would probably take a leave as pastors and focus on the affairs of the country if they had won the election," he stated.
Though Prophet Sunday Jinadu is not interested in politics, he said that if God had called a pastor to serve the people, the person couldn't say no. He insisted that people who were in the position of power were either Christians or Muslims.
"Politicians also have their faith, so pastors going into politics shouldn't be a problem provided it is ordained by God. It would even make the country a better place for all because a pastor is expected to possess the quality of a Christian," he noted.