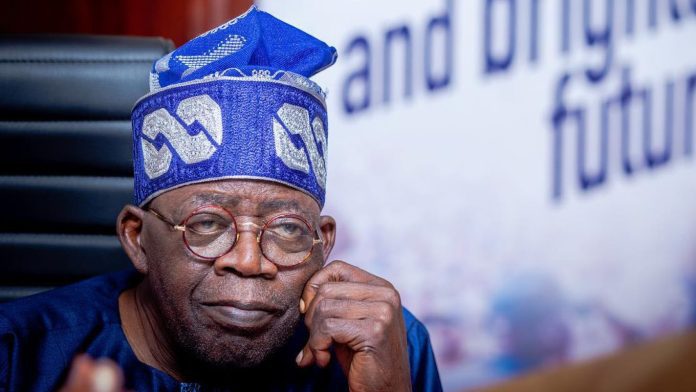 BY BRIGHT JACOB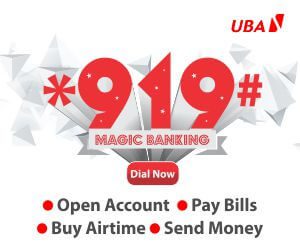 In three week's time, Nigerians who may have been starved of good governance but are still yearning for the dividends of democracy which they say have remained as elusive as ever, will experience another historic civilian to civilian handover of government when the President-elect, Bola Tinubu, is sworn-in as the 16th President of Nigeria.
Meanwhile, the palpable excitement and celebratory mood pervading the land because of Tinubu's inauguration have, no doubt, been irresistible and also held most Nigerians spellbound. This is why all over the country, men, women and children wait with bated breath for the all-inclusive government promised by the former Governor of Lagos State to take shape and herald the much-anticipated "Renewed Hope" they, the people, were promised.
Therefore, from the military and other security agencies who are either fine-tuning their marching parade or being drilled on routine security measures within and without the iconic Eagle Square venue of the inauguration, to local food vendors strategising on erecting kiosks in the vicinity of the Square, and even to the President-elect himself rehearsing his speech for a flawless delivery, all the expectations for May 29 have, indeed, not been lost on Nigerians.
However, because the country's political landscape is one of the most drama-filled and unpredictable in comparison with other democracies in the world, all the expectations and high hopes Nigerians have for Tinubu and his incoming administration could easily be eroded and put at risk because of the rise, at this period, of the menace of sycophancy.
The Oxford dictionary defines sycophancy as behaviour that praises important or powerful people too much and in a way that is not sincere, especially in order to get something from them. This implies that a sycophant is a man or woman who indulges in this kind of behaviour and, therefore, may have targeted the President-elect using subservient attitude and ignoble groundwork to gain or curry undeserved favour.
Sycophants are masters of their craft and use their deviousness to suppress the pulse of the people. They channel their servile disposition to prey on vulnerable politicians, and analysts agree that the high and mighty are potentially vulnerable to their antics, including, of course, the Jagaban, who is known to have a weakness for "accommodating" Nigerians from all walks of life, irrespective of their political or ethnic affiliation and who, most Nigerians agree, does not discriminate on the basis of religion.
This fear over Tinubu's free-spiritedness was accentuated when the All Progressives Congress announced that the party would present a Muslim-Muslim ticket in the Presidential election. Expectedly, there was widespread disapproval, especially by Southern Christians. The notion then was that sycophants were at work, and had cajoled the political colossus, a Southern Muslim, into accepting Kashim Shettima, a Northern Muslim, as his running mate.
One of the Nigerians who resisted the controversial ticket was former Secretary to the Government of the Federation, Babachir Lawal.
"Most of Buhari's naysayers have said that it was likely sycophants who may have told the President that he had done more than enough for Nigeria in the areas of security, health, education"
Lawal, who claimed that Tinubu was his friend, said, "Tinubu is a very good man. He is a great listener. He has a very humble and friendly disposition to every one. He is very generous in both cash and kind, especially where it could advance his political interests.
"But I have realized that it is in the nature of power that sycophants and lapdogs have the most influence on leaders with such character traits.
"They will lie to him, malign and disparage others and generally do anything to curry his favour and to also put well-meaning associates in a bad light. I suspect this is what has happened to my friend. He has been cornered by self-serving, hero-worshiping lapdogs," Lawal had opined.
However, even if the Muslim-Muslim ticket eventually paid off and may have contributed in no small measure to making Tinubu a "happy man" as he described himself when he went to commission some projects in Rivers State last week, the corridors of power have already become landlocked with suspected would-be sycophants who are desperate to latch onto the mouthwatering "delicacy" on offer at the pristine dining table of the President-elect.
Other no-good ones have cozied up to the Lion of Bourdillon, with a mission to leech off him as they mount sentry underneath his table, only staying alert to eat of the "crumbs" that will fall from there. And for their entire nationalistic outlook, the actions of these sycophants are propelled by greed and selfishness.
As sycophants dictate proceedings with their nefarious activities, Nigerians have noted with grave concern that the country would suffer and lose ground in its developmental strides. And while most political parties don't usually agree ideologically, there is a consensus among them that political sycophants are part of the reason why Nigeria has continued to regress.
Moreover, apart from the political leaders' favour sycophants intend to make their birthright, they are also guilty of angling for the soul of Nigeria and can make susceptible leaders wallow in the thought of making decisions they believe are error-free and inerrant.
Not only this, sycophants distort facts about issues and tell lies to power. And because of the influence they wield, they can blind political leaders into making decisions that have precipitated their own decline and at other times led to the downfall of such leaders.
Nigerians who voted overwhelmingly for Tinubu during the February 25 presidential election have, nevertheless, taken a stand. They have vowed that they would not sit idly by while sycophancy gained a foothold and began to flourish at the Presidential Villa. And among the many questions these Nigerians ask is why the egregious act is still thriving today and political leaders allow themselves to be surrounded by sycophants.

A political analyst based in Abuja, Ahmed Kabiru, said, "It is true that sycophancy is not written on the foreheads of these detractors, but political leaders must understand that they are also surrounded by snakes. And the quicker our leaders realise this, the better for our collective harmony.
"I think these sycophants usually feast on ignorance and weakness. When they see leaders who are in these two categories, they quickly spit their venom and, as usual, it is the poor and less privileged Nigerians that suffer.
"You must have been hearing that Tinubu has been receiving visitors at home…May 29 is fast approaching, and sooner than later, the number of those visitors will swell. Tinubu must not allow himself to be manipulated by praise singers who might want to exaggerate his praise and swell his head.
"He must be focused and remember that his government can be destroyed with just one wrong decision," Kabiru concluded.
Sycophancy thrived during military dictatorships in Nigeria. Military rulers had "bloody civilians," as they called non-military citizens of the country, who bootlicked and told unforgiving lies to these military Heads-of-State just to massage their ego so that contracts and other mundane gains could be pocketed by them.
Perhaps, the greatest episode of sycophancy in Nigeria during the military regimes was the shenanigans that played out during the dark days of maximum dictator, Sani Abacha, post-June 12, 1993 election. The dreaded ruler, after easing the late Ernest Shonekan's Interim National Government out of circulation, set in motion a biased democratic timetable that would enable him to transmute to a civilian president.
This grand ploy to instate himself as a civilian President was so distasteful to the extent that the five political parties at the time all unanimously adopted Abacha as their consensus candidate, and buoyed by their arse-kissing, Abacha became brazen and was reportedly fingered as the mastermind of the five million man match that was to be held across the nation to "force" Abacha to drop his khaki for an "agbada."
Not impressed, the whole country cried blue murder and didn't just hit the brakes there. Nigerians rose and protested against Abacha's injustice. But his authoritarian government squashed all opposition and silenced every dissenting voice in secret prison locations around the country.
Another intriguing aspect of Abacha's misgovernment was that prior to his death, he had been infected with a strange ailment that altered the vitality and colour of his skin. He appeared sickly and was slowing down physically, but held onto power like his life depended on it.
It was obvious sycophants were at work in Abacha's inner circle. They deceived him into believing he was a messiah and the best thing that could ever happen to Nigeria, and that he was at liberty to succeed himself in office if he so desired. They likely also told him that his failing health would not abort his ambition to become a life president if that was on the checklist of his fantasies.
When Abacha died, there was nation-wide jubilation. People almost ran amok on the streets as they showed they loathed Abacha. And if the dead were to have awareness, Abacha would have been jolted that Nigerians didn't give a frigging hoot about his ambition and that sycophants had sold him a dummy and beguiled him.
Nigerians have also berated President Muhammadu Buhari's outgoing government for being filled with sycophants. Critics of his administration have wondered why the President still insists that he has delivered on his promises of "Change" and "Next Level" when, to them, the opposite has been the case.
One of such Nigerians who tackled the President is a former Senator who represented Kaduna Central, Shehu Sani. According to Sani on his verified Twitter page, "The President is leaving behind N77 trillion debt, 133 million poverty-stricken people, 25 million people at the risk of hunger according to Unicef.
"10 million out of school children, mass killings and kidnappings on a daily basis; yet he (Buhari) said he has delivered on the change he promised," Sani stated.
Most of Buhari's naysayers have said that it was likely sycophants who may have told the President that he had done more than enough for Nigeria in the areas of security, health, education. However, the President's camp has continued to maintain that Buhari aced every test and scaled every hurdle placed before his administration.
Ironically, when Buhari, who is supposed to retire to his farm in Daura, Katsina State, where he will be far from the seat of power in Abuja and not be heckled anymore with state affairs, started to suggest that he might relocate to Niger Republic if his appeal to enjoy some serenity fell on deaf ears, analysts were quick to point out that it was obviously because of sycophants Buhari made his "escape" plan.
According to pundits, the 80-year-old former Major General has had enough of sycophants and wasn't fleeing from sincere Nigerians whom he had apologized to if he offended them in the course of carrying out his constitutional duties.
As Tinubu gets set to take the leadership baton from Buhari, sycophants will likely shift their attention to him.
A source, however, told The Point that a rude awakening awaits sycophants as a would-be member of Tinubu's kitchen cabinet, Remi Tinubu, would begin to play the role of Sergeant-at-arms, maintaining order and decorum around her husband by sifting the wheat from the chaff.
Tinubu's wife, Remi Tinubu, will find her duties increasingly onerous as she will be "separating" visitors with genuine intentions and worthwhile ventures from those who have ulterior motives for warming up to Tinubu at his new residence, the Defence House, Abuja.
Remi Tinubu used to be a serving Senator, and understands how the power dynamics in government works. Her experience and no-nonsense political convictions and membership of several Senate Committees will come in handy, too, and could help keep political sycophants at bay.
Asked how the President-elect could identify sycophants, an ally of Tinubu and former Commissioner for Information in Edo State, Kassim Afegbua, told The Point that the political heavyweight's experience as a former Senator and Governor, as well as a kingmaker, would help him to know those who were genuine loyalists and those who were sycophants.
Continuing, Afegbua said sycophants were a "necessary evil" and also like "messengers" who help to spread the news of a political leader because of what they (sycophants) were benefitting from the leader. Afegbua also added that the activities of sycophants were more pronounced during election seasons.
Afegbua said, "You see, the good thing about Asiwaju is that he has been around for a long time. He was a Senator in 1991-'92, he was a Governor in 1999-2007. He has also been installing Governors in Lagos then (2007) till date. So, he knows those who are genuine loyalists and those who are sycophants.
"Don't forget, sycophants, because they are a necessary evil….you still need to deal with them in terms of relating with them because they are like messengers. They carry your news out there because of what they're benefitting, but deep inside them, when it is the off-season election period, you don't get to see them. But when the elections are coming, sycophants will come around political leaders," Afegbua explained.
"A rude awakening awaits sycophants as a would-be member of Tinubu's kitchen cabinet, Remi Tinubu, would begin to play the role of Sergeant-at-arms, maintaining order and decorum around her husband by sifting the wheat from the chaff"
Continuing, he said, "So, Asiwaju…he is naturally wary of sycophants. He knows them, he knows their nomenclature….he knows that the only reason why they have been coming to gravitate around him is clearly because of recognition, political patronage, and what have you.
"But because he is somebody who is very experienced and knowledgeable with the symptoms and the act of sycophancy, he will not fall into their trap.
"It would have been a different ball game if Asiwaju was new to the game. Thankfully, he's been in power before as a Governor. He must have suffered a setback, had his own pain as a result of the consequences of the activities of sycophants.
"But he must have learnt his lessons in a different way that will now propel him for leadership. And now that he is President-elect of the country, he will know how to apply himself when he finally gets into office," he said.
In addition, Afegbua, a former member of the People's Democratic Party Presidential Campaign Council, said that sycophancy had a lot to do with "individuals' behavioural tendencies".
He noted that there were those who spoke their minds no matter whose ox was gored. According to Afegbua, this is often misconstrued as "confrontational," "disloyal" and "interrogative" by the leaders.
He said when that happens, sycophants would cash in and sell their own behavioural tendencies to the leaders. Afegbua, therefore, submitted that only "true leaders" understood the worth of interrogation and the worth of people probing into their decision-making process before decisions were finally made.
Furthermore, he said it would take "the grace of God" to see through the unwholesome activities of sycophants "because typical of every human being, when you see people massaging your ego, hailing you, praising you, you will think all is well."
Afegbua, who left the PDP because of the party's refusal to zone the presidency to the South, also noted that most political leaders oftentimes got to understand that they had been "dealt a blow by sycophants" only after they'd left office.
"You will see them (political leaders) sitting alone in their sitting rooms and they won't see these sycophants anymore. Then, as soon as the opportunity comes for another power rotation, you see the sycophants coming around (other political leaders).
"The truth is that professional sycophants cannot be taken away from politics. But what every political leader needs to do is to be able to read between the lines," Afegbua
concluded.