Face of the Universe winner, Nigeria's Collette Nwadike, has attributed her success to the inspiration she received from a former Miss Nigeria, Mrs. Bianca Ojukwu. Nwadike, who was Miss Tourism Nigeria 2014 and recently came tops in The Face of the Universe beauty pageant, described Bianca, widow of the late former Biafra warlord, Chief Emeka Odumegwu-Ojukwu, as her role model.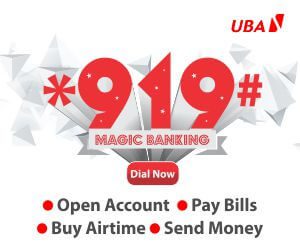 Collete spoke to The Point at her grand homecoming at the Murtala Mohammed International Airport, Lagos, maintaining that she had always been an admirer of Bianca right from her (Collette's) young days.
She added that the success stories of Bianca, especially as an ex-beauty queen, inspired her to fight earnestly for her new crown: Face of the Universe.
"I have always been looking up to Bianca Ojukwu right from my youthful days, and I have always been admiring her to the level that her success story inspires me till today. She is my role model in the beauty world," she enthused.
Speaking on what she intends to achieve with her new crown, Collette explained, "I hope to touch the rest of the world, especially Africa. Already, I have had invitations from Russia, Germany, Spain and other countries. But before that, I want to start from Africa with countries like Angola, Ghana, Rwanda and the rest. And my major purpose of going there is to give hope to the less privileged because that is the major thing I will use this my one year for."
Meanwhile, Mr Santiago Robert, one of the key officers of The Face of the Universe, told The Point that he was optimistic about the crown conferred on Collete, having gone through a tough contest before winning the crown.
He added that the beauty contest not only showcased the repertoire of body and beauty from across the globe but also the personality, talents, intelligence and mannerism of representing countries.
Collete was crowned the new universal queen after edging out other contestants at the event, which held in São Tomé and Príncipe. After winning the Miss Tourism Nigeria in May 2014, she was also appointed Special Assistant, Tourism, to the Anambra State Governor, Dr. Willie Obiano, less than a month after being crowned.