It's one of the many ironies of Nigerian public life that the former national team captain and coach who died last month, Stephen Keshi, may get, in death, the honour and respect that he was denied at his job.
A source at the Nigerian Football Federation (NFF) said shortly after his death, that the NFF President, Mr. Amaju Pinnick, had given a hint that a 25,000-seat stadium in Delta State, where Keshi comes from could be named after him.
That's not all. The NFF is also planning a "befitting national honour" with the Sports Ministry for the man fondly called "The Big Boss," setting off a stampede over who should do what at his burial.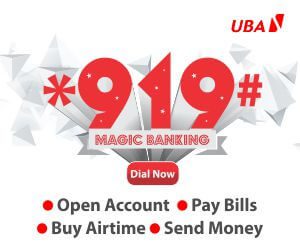 KESHI MIGHT WELL BE STIRRING IN THE MORGUE
This outpouring of posthumous affection hardly reflects the torrid relationship he had with the Football federation, especially towards the end of his life.
Barely 20 months after Keshi led Nigeria's Super Eagles to win the 2013 African Cup of Nations in South Africa, he was fired against the run of play.
In spite of sometimes harsh criticisms and innuendos, Keshi had built his AFCON 2013 team around players from the local league. His former teammate – and successor as coach – Sunday Oliseh had accused him of "waging a war" against Nigerian players in major leagues abroad. Influential football officials seemed to agree at the time.
Keshi's team was plagued by irregular payment of allowances and match bonuses. To compound his misery, officials of the Football federation who had a vested interest in hiring foreign coaches tackled him relentlessly, accusing him of "running a closed shop." Yet, in spite of the odds, the former Super Eagles captain and one of the most successful Nigerian footballers in the French and Belgian pro-leagues, remained undaunted.
His self-confidence was not baseless. He had a sterling career as player, captain of the Super Eagles and coach of the national team. He also coached the national teams of Mali and Togo before he landed his job as coach of Nigeria's Super Eagles.
In his four years at the dug out, Keshi turned the Super Eagles from a bunch of losers and a source of national misery to African champions. Fluent in English language and French, he was African coach of the year and first Nigerian coach to win a World Cup match. Yet, he was also the first Nigerian coach to lose a game at home in 33 years, after the Super Eagles went down to Congo 2 – 3 in the AFCON qualifier.
In one of the most dramatic results of his coaching career, he pulled off a 2 – 0 win over Ethiopia in their last group game at AFCON 2013, when the Super Eagles were on the verge of crashing out of the competition. In that game, Nigerian fans, who never take any kind of defeat lightly, were already calling for Keshi's head and officials who accompanied the team to South Africa were heading for the stadium exit when Victor Moses scored the vital second goal, putting Nigeria over defending champions, Zambia.
Keshi led his team to the final where Nigeria defeated Burkina Faso 1 – 0 and he became the first African coach to successfully take two African countries – Nigeria and Togo – to the World Cup finals.
The confetti at the FNB Stadium in Johannesburg had not settled when Keshi told a South African radio station that he had resigned as coach. Under pressure from the Nigerian government, he later withdrew his resignation; but once out, the genie would come back to haunt him.
His relationship with the NFF deteriorated and after Nigeria's poor showing at the World Cup in Brazil, Keshi was fired on a charge that he was negotiating with Côte d'Ivoire while his contract with the Super Eagles was still on.
He denied the charge but lost his job
In a separate match with fate, Keshi lost his wife of over 30 years to cancer last year, compounding his personal grief. He became increasingly withdrawn; deeply hurt, it seemed, from the double tragedy.
It is game over, but the "Big Boss" must be 'astir' by the scramble to honour him in death. Or maybe not. He didn't rise to the top without knowing that hypocrisy is a national pastime.