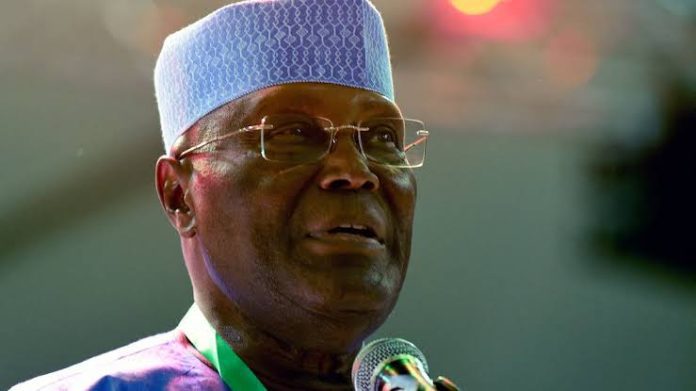 A former Deputy National Chairman of the People's Democratic Party, Olabode George, was conspicuously absent as the party's presidential candidate, Atiku Abubakar and his running mate, Ifeanyi Okowa, took their presidential campaign rally to Lagos on Monday.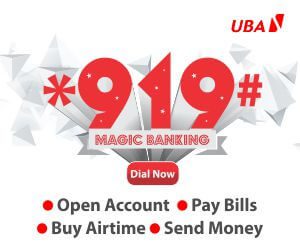 George, a former military governor of old Ondo State hails from Lagos.
The retired Naval Officer is a strong member of the PDP Integrity Group which also has five governors of the party known as G5 as members.
The group led by Governor Nyesom Wike of Rivers State is demanding the resignation of the party's National Chairman, Iyorchia Ayu, as a condition to work for Atiku.
Among the G5 governors is Seyi Makinde of Oyo State who also shunned the rally in Lagos.
Similarly, the party's Deputy National Chairman, Ambassador Taofeek Arapaja, former Ekiti State Governor, Ayo Fayose, among other leaders of the Integrity Group, were absent.
However, Atiku and his entourage rode triumphantly into the Tafawa Balewa Square, venue of the rally, in a motorcade.
At the rally were Governors Udom Emmanuel of Akwa Ibom; Godwin Obaseki of Edo; Darius Ishaku of Taraba States.
Others in attendance were former Senate Presidents: Bukola Saraki, Anyim Pius Anyim; former Speaker of the House of Representatives, Yakubu Dogara, Chairman, Board of Trustees, Senator Adolphus Wabara, among others.
Atiku who spoke about his mission to rescue Nigeria said, "All the major roads in Lagos State were not constructed by the APC government. The APC government has been telling Lagosians lies about how much development they have carried out in Lagos. It is time for Lagosians to liberate themselves from family government to a people-oriented government that will be led by Jandor.
"I will use $10bn to empower young men and women in small and medium-sized businesses. I will raise the find through the sale of the Warri and Kaduna refineries.
"We will restructure Nigeria by giving more powers to local governments. So it is up to you to hold the local government responsible.
"Lagosians should take their destiny into their hands and not one family. For 23 years you have been governed by one family. You must rise and take over the government by voting for PDP in 2023," Atiku said.
The National Chairman of the PDP, Iyorchia Ayu, said that Nigeria can be liberated by the PDP.
"The first step is to rescue Nigeria from the hands of people who don't want progress for the people. Lagos is an important part of Nigeria, if you rescue Lagos, you have rescued Nigeria.
We have brought to you a man who is experienced and has the capacity to rescue Nigeria.
"We will rescue Aso Rock and Atiku is the only presidential candidate that will remove poverty and make Nigeria prosperous again.
While speaking, the PDP governorship candidate in Lagos, Abdul-Azeez Olajide Adediran popularly known as Jandor said, "As 16th governor of Lagos State I will stop the harassment of Lagosians on the streets and in the marketplaces. Lagosians complain of harassment by Agberos. It is actually the Lagos State government that is terrorizing them.
"When Ambode handed over to Sanwo-Olu in 2019 the poverty level was 4.5 per cent, now it is 8.5 per cent, the unemployment rate was 14.6 per cent, but now it is 37.1 per cent, even though they claimed to have injected N10bn in employment funds. Sanwo-Olu and his deputy have never contributed to the economy of Lagos State. They have been civil servants. I started employing people at the age of 31 years. I and my deputy, Funke Akindele have energy and we are physically and mentally fit to turn around the economy of Lagos. I will make sure that Lagos works for everybody.

"I want to remind you that the only election that we have to win in Lagos is the February election and if we win they will run away. With the support of my president who is sound, coherent, and calm, we will win the election.
Governor Emmanuel Udom, chairman of the Presidential Campaign Council, said that Atiku will rescue Nigeria.
"Lagos is where money is made, Abuja is where money is shared and South-South is where money is produced. The economy of Lagos was more than many countries in West Africa put together but the ruling party has not done well. The economy of Lagos will bounce back under the PDP leadership. Once you settle the issue of the economy of Lagos, you have solved two third of the economy of Nigeria," Udom said