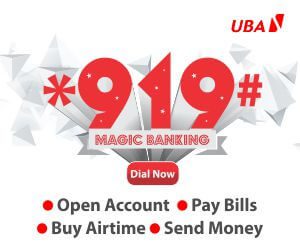 The former Deputy National Chairman of the Peoples Democratic Party, Chief Bode George, has said that he would depart Nigeria if the ambition of former Lagos State Governor, Bola Tinubu, to become president in 2023 succeeds.
George, one-time military governor of Ondo State, expressed his resolve in an interview on the 2023 general elections and how the PDP hopes to outwit the ruling All Progressives Congress at the polls.
He said, "There is nothing personal I have against (Bola) Tinubu throwing his hat into the ring, but what I am saying is that we cannot continue to drift. This is a matter of life and death for our country. Yes, he (Tinubu) has a right to contest legitimately and he has declared but Nigerians must be very careful.
"The President has agreed to electronic transmission of results but the other arm, direct primaries, which seeks to remove godfathers' control in political parties, is still not part of the guideline. Whatever it takes, whatever we will need to make democracy succeed, we must do. So, I disagree with the APC on indirect primaries because I support direct primaries. We have done it in the past, which is like Option A4.
"Having said that, I want to plead with Nigerians to be conscious because Nigeria is in a state of hopelessness and helplessness. The most annoying part is what he (Tinubu) said that he had been a kingmaker all his life and now, he wants to be king.
"Let me remind him because he is a Yoruba man. In my part of the world, kingmakers are called 'afobaje.' When you are a kingmaker, you do not throw yourself in the ring and say you want to be king. So, by saying publicly that he is a kingmaker and now he wants to be king, it is a fallacy. As Nigerians, we must challenge and x-ray anyone who throws his hat in the ring because when you come out to campaign, you tell people to trust you with the resources of the country for the betterment of the people.
"If you look at his (Tinubu's) past and all he had done, is he worth throwing tantrums all over the place? It is an insult to us. My party will be ready, it will not be a dog fight, we will centre ourselves on justice, fairness and equity. We must not shy from telling the truth to power."
Asked what he would do if Tinubu reached out to him for support, he said, "I won't support him. I am talking as a senior citizen in this country. I have nothing personal, this man (Tinubu) does not have what it takes to manage this country. If he does, Nigerians will regret it.
"If Nigerians are dumb enough not to see, and they choose that he is the one they want to put forward as president, I wish them the best of luck. I won't be part of it here, because he will take the country to the gutters. I will move away from Nigeria, I'll leave because he will be your representative in the international plain.
"Which investment will he bring here? I am not talking because I have any hatred for him. This is not the kind of person we can hand over this massive country to manage. He will be the greatest joke on the international plane. We should bother who should lead us."