He told us to pray for him before his line went dead – Family members
 SOLA SHITTU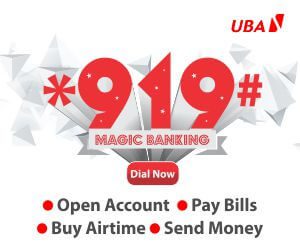 Kassim Modibbo was among the four soldiers called by his Regimental Sergeant Major to go out on inspection of Mubi, Adamawa State, before Boko Haram overran the commercial city the following day. That was on October 27, 2014.
And since then, he has never returned.
The Hilux van that conveyed him and his team was later found, and seven other corpses of fallen soldiers were also found; but his body was not among the corpses brought to the base.
Prior to this time, he had called his mother, Hannah, an Igala woman from Kogi State; brother, Emmanuel, and two other siblings, asking them to pray for him because his life was in danger. He said he heard information that Boko Haram would soon overrun the city of Mubi.
Modibbo is a soldier with passion; he was already a National Diploma 2 student at Zamfara State Polytechnic, studying Public Administration when he was invited to enlist in the 70th regular course intake of the Nigerian Army at the Zaria depot in 2013.
He proceeded without looking back and after three months training, he became a soldier. He invited his parents to the Passing out Parade and took pictures with them but that was the last time they would set eyes on him. Subsequent conversation was always on phone until his line went blank since October 27, 2014. Immediately after his three-month training at Zaria in 2013, 28-year-old Kassim was moved to 23 Armoured Brigade Garrison, Yola, Adamawa State, from where he was regularly on visit to the Maiduguri war front, fighting Boko Haram. At a point, he spent almost three months on the Cameroonian border, fighting the insurgents.
"The day Mubi was attacked, he called around 11:25 am that his life was in danger, that we should pray for him. He called our mother, my elder brother and sister and myself, his immediate brother, and that was the last we heard of him," Emmanuel said.
MOTHER, SIBLINGS IN QUANDARY 
Several efforts by the family to get information about his whereabouts proved abortive.
"On several occasions, I have been to his base at Yola, to see the military authorities, to tell us something about him, but no one could talk to us. Even the RSM that took him out on inspection on that fateful day refused to speak to us. Each time we called on him, he would say there was no information and now, he no longer takes our calls."
The agony of this missing soldier forced his 58-year-old mother who was teaching at Minna, Niger State, to resign
For the concluding part of this story and others, grab your copy of The Point from your nearest vendor