Facts emerged on Sunday that the deadly Boko Haram sect has evolved plans to attack some parts of southern Nigeria, particularly Lagos, Enugu and Rivers states.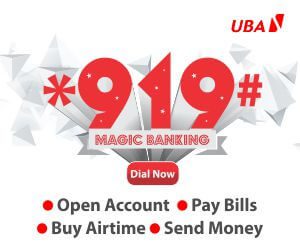 Credible intelligence sources told The Point that security operatives had scaled up their intelligence-gathering mechanism to nip in the bud, activi- ties of the sect.
Findings show that the heavy military onslaught against the strongholds of the sect in the North-East has forced some of their foot-soldiers to relocate to other parts of the country, where they are regrouping in smaller cells to launch bomb attacks in new locations.
Consequently, the Department of State Services said it had re-strategised its counter-terrorism measures to combat the menace of the Boko Haram insurgency in Nigeria, saying the group's new pattern of movement and spread were necessitated, going by the pressure being put on them in their core areas of strength in the North-East.
The DSS, however, said it had rounded up some notable commanders and frontline members of the notorious group from different parts of the country.
A statement by the spokesman for the DSS, Mr. Tony Opuiyo, said the suspects plotting such attacks were arrested in Lagos, Kano, Plateau, Enugu and Gombe states between July 8 and August 25.
He said of particular note was the arrest on July 8, 2015 in Gombe State, of those responsible for the coordination and execution of the suicide attacks in Potiskum, Kano, Zaria and Jos.
Opuiyo gave their names as Usman Shuaibu, Ahmed Mohammed, Adamu Abdullahi, Ibrahim Isa, Mutaqqa Yusuf and Bakura Modu.
Others are Mustapha Alli Jamneri, Abuyi Sherriff, Babagana Ali and Babagana Koloye, Abba Modu Sagma, Grema Abubakar, Tijani Bagudu, Baba Alhaji, Abass Ibrahim, Ibrahim Audu, Ibrahim Haruna, Mal Ali Mohammodu, Adam Wakil Abdul Jilbe and Mohammed Usman.
According to the DSS, Shuaibu, also known as "Money," revealed that he coordinated the attacks under reference with the sum of N500,000, which was provided by his Amir (leader), one Isa Ali.
"He claimed that the said Isa Ali has links to the leader of the Boko Haram sect, Abubakar Shekau, from where he collects monies to fund operations undertaken by one of their leaders, the Markaz," Opuiyo said.
Also, he revealed that he had participated in several Boko Haram attacks, including the attacks at Gwoza Divisional Police Station in 2014.
"Shuaibu admitted being the leader of the team of nine sect members that was dispatched from Sambisa Forest to carry out the attacks. He disclosed that four out of the nine of them were used as suicide bombers in executing all the attacks", the DSS spokesman stated.
Ahmed Mohammed, also called Abubakar, is said to be an IED expert, who allegedly confessed that he prepared the IEDs used for the mentioned attacks.
He also noted that he was the one who strapped the suicide bombers, notably Sule and his wives, with IED vests, which they used in the attacks on Jos.
Adamu Abdullahi on his part, reportedly confessed that Usman Shuaibu motivated him to work closely with Ahmed Mohammed in the preparation of the IEDs used in the attacks under reference.
Ibrahim Isa was however the one who allegedly carried out reconnaissance on the targets in Jos ahead of the attacks.
Muttaqa Yusuf, in his confession, disclosed that one Aliyu, believed to be Aliyu Gombe, in Sambisa forest, was the one that ordered the serial attacks which the syndicate carried out. He further confessed that he assisted Usman Shuaibu in the planning and execution of the said attacks.

Among those arrested in Lagos is Bakura Modu who was picked up on July 20 at Kara, Isheri Berger, Ikeja LGA; Mustapha Alli Jamneri, who was arrested on July 24 at Gowon Estate, Egbeda, Alimosho LGA; and Abuyi Sherriff who was rounded up on August 7 at Ebute-Metta, Lagos Mainland LGA.
Both Babagana Ali and Babagana Koloye were arrested on August 7 at Eric Moore Bode Thomas Street, Surulere LGA while Abba Modu Sagma arrested on August 9, at Ijora Badiya, Apapa LGA.
Also, Grema Abubakar and Tijani Bagudu were arrested on August 10 at Amukoko, Ijora Badiya, Apapa LGA, while Baba Alhaji and Abass Ibrahim were arrested earlier on the same day at Alaba International Market, Alaba, Ojo LGA.
Adam Wakil Abdul Jilbe was arrested on August 2 at Obanikoro Area, Mushin LGA, even as Mohammed Usman was arrested on August 25 at Atuashe Estate, Gbagada, Kosofe LGA.
On his part, Ibrahim Audu was arrested on August 19 at New Artisan Market, Enugu, Enugu State; Ibrahim Haruna the 30-year old suspect from Kanawa village, Sumaila LGA, Kano State was arrested on August 21, at Kwomi village, Kwami Local Government Area (LGA), Gombe State.