Son of late former Minister of Justice and Attorney General of the Federation, Chief Bola Ige, Mr. Muyiwa Ige, has said that his father would have ensured that Nigeria practised
true Federalism if he had not been murdered in 2011 and had gone on to contest the nation's presidency during his lifetime.
Muyiwa, who is a former Commissioner for Lands, Physical Planning and Urban Renewal in Osun State, also took a swipe at the pan-Yoruba socio-political group, Afenifere, for allegedly opposing his father's presidential bid.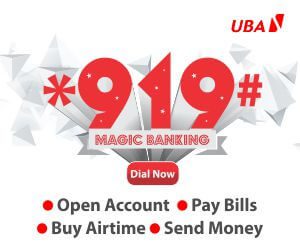 In 1999, Ige lost the presidential ticket of the Alliance for Democracy to his rival and
former Minister of Finance, Chief Olu Falae, who emerged the party's standard bearer
and eventually contested the election against former President Olusegun Obasanjo of the Peoples Democratic Party. Ige's son, however, said that his father would have restructured the country due to the policies he had mapped out if he had had the opportunity of becoming Nigeria's president before his untimely death.
He would haverestructured Nigeria and ensured true federalism
Muyiwa stated these while speaking on a radio programme in Osogbo on his family's plan to mark 15 years of the late politician's gruesome murder by yet-to-beidentified persons.
Also, while criticising the Afenifere group, of which his late father was the deputy leader, Muyiwa accused the pan-Yoruba group of allegedly working consistently against the former minister, because they knew they could not control him if he had had the opportunity of
being elected the president of Nigeria.
According to Muyiwa, "My father's policies for Nigeria would have been different, if he had not been murdered. He would have restructured Nigeria and ensured true federalism.
I could recall that this was contained in a letter he wrote to the President at a time. He was an apostle of true federalism and was committed to properly restructuring Nigeria."
On late Ige's relationship with the Afenifere, his son said, "Bola Ige was always the issue of discussion for them. He was the deputy leader of Afenifere and because they could not control him, that was why they (Afenifere) did not support him in his presidential bid."
Reacting to a speculation that the Afenifere felt late Ige could become overbearing if he had been nominated as presidential candidate, Muyiwa said, "It was worse than envy and jealousy, not that he could be overbearing. "The pull-him-down syndrome was used against my father, but posterity will judge them all. My father spoke the truth in every step of the way. When he was fired as the Commissioner for A griculture by the then Governor Adebayo, he returned to court the next day as a lawyer. He was a hero."
The late Ige's son added that his father's case would be re-opened once there was new evidence, saying, "Nothing has happened to the actors in my father's death."