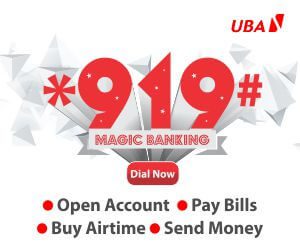 Oyelude Walihullai is an exceptionally talented young artist. He is an SS2 student of Osogbo Mega School.
This brilliant boy says he would want to change the world for better with his drawings.
He has, therefore, appealed for support from the state government and well-meaning Nigerians so that his dream of becoming an employer of labour would be realised.
For Walihullai, he wouldn't want to finish his university education and join the band of unemployed graduates in the country.
Though a science student, Walihullai believes that talents should be tapped and that the state government should work on how to encourage the young ones to develop their talents, notwithstanding their course of study.
In a chat with our correspondent in Osogbo, the Osun State capital, Walihullai expressed willingness to use his drawings and paintings to preach love and unite people.
He believes that arts could be used as instruments of advocating against societal ills.
He said, "What inspires me is that art is a gift and also when you have a gift, it must also serve as a passion. I have the gift because I have a passion for it and also, I have a mentor that helps to motivate and develop me. I also try to work on myself because if the mentor develops me and I did not develop myself, it's a waste. I am set to transform the war with my drawings and paintings.
"One of the factors affecting us is hatred; we don't have love for each other because discrimination is part of hatred. When we are discriminating between the girl and boy child, it doesn't help a nation to grow. There should be gender equality and that is what part of my drawings is preaching.
"I have been drawing since age three. I used to draw something like eyes and cartoons and people really appreciated that talent in me. When I got to primary school, I started selling my drawing at the rate of N40.
"I am a boss of myself because as a boss of myself I won't wait for government jobs and I won't be roaming the street for jobs, because some unemployed graduates have been out there for more than ten years and they haven't gotten job.
"There are lots of talents in Osun State. They should find a way to establish schools in Osun State, particularly because so many things can be done in Osun State, even the Nike gallery at Estate in Osogbo, they should build it up. Government should establish an art school and help with drawing materials.
"I met Governor Gboyega Oyetola recently during the anniversary of his first year in office. I drew him right at the event and he saw it. He appreciated the drawing and gave me some money. But I want more than that. I want the governor to build talents in Osun. I want him to get us equipment so that we can draw well and attend international exhibitions."