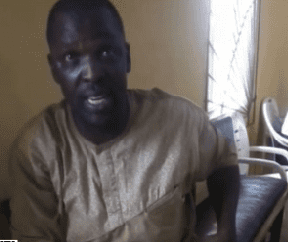 BY TIMOTHY AGBOR, OSOGBO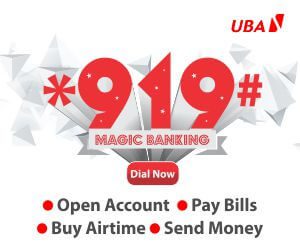 The Police in Osun State have arrested a 44-year-old cleric, Kazeem Elemo, for allegedly sexually assaulting and exploiting a lady who approached him for solutions to issues concerning her relationship with her boyfriend.
The lady, said to be about 25 years of age, was taken to the house of the Muslim cleric in Osogbo by her friend. The victim, it was gathered, asked Elemo to consult God and inquire whether her destiny matches that of her boyfriend and if they could get married in the future.
The Point gathered that after some alleged spiritual consultation, the Alfa reportedly informed his client that her boyfriend had affected her luck negatively and that he (Elemo) needed to carry out some 'spiritual bath' for her in order to cleanse her of the affliction.
However, the spiritualist took the lady and her friend to a river at Oba-Ile, a small community in Olorunda Local Government Area of the state (about 20 kilometers North West of Osogbo), for the spiritual exercise.
On getting to the river, Elemo reportedly told his client's friend to stay far away from the river bank, saying she was not expected to see the healing process. It was gathered that Elemo gave the customer alcohol to drink, asked her to undress and offered her some white handkerchiefs and black soap for her to proceed to the river for the bath.
About three minutes later, Elemo was said to have moved to the location where the lady was taking her bath, started fondling and sucking her breasts with his tongue and also inserted his finger in her private part while the lady was already intoxicated by the alcohol she took.
In an interview with the victim's mother who pleaded anonymity, she explained, "My daughter was taken to the Alfa to inquire about her relationship with her boyfriend.
He then told her that the boyfriend's destiny was already affecting her own and that he needed to cleanse her spiritually. He took them to Oba-Ile and gave my daughter some sachet of Chelsea alcohol to take before the bath.
"Even before she started the bath, she was already losing it and her friend was already asked to stay far away. My daughter later told me that the Alfa started caressing and fondling her breasts; that the man used his tongue and started touching her breasts and later touched the black soap he gave her and inserted it in her private part. It was later that her friend made a call to one of her elder brothers who asked her to proceed to the river and take my daughter home.
"My daughter was behaving strangely afterwards. I don't know if it was the alcohol intoxication or the thing he inserted in her private part. I later took her to the hospital for medical check-up. When we confronted him (Alfa Elemo), he denied having sexual intercourse with her but confessed to sucking her nipples and using his finger and handkerchief to push something into her vaginal. He made the girl unconscious by giving her alcoholic wine (Chelsea) to drink which knocked her off. I suspect that the Alfa is a ritualist and must not go unpunished."
Owing to the intervention of a human rights activist, Citizen Lola Wey, the suspect was arrested by the police and after investigation, he was dragged before a Chief Magistrate's Court sitting in Osogbo for arraignment.
The police accused Elemo of taking undue advantage of the lady who went to him for spiritual consultation.
Police Prosecutor, John Idoko, an Assistant Superintendent of Police, informed the court that Elemo committed the act on March 20, 2023 at about 3:30pm at Oba-lle, Osun State.
The two-count-charge preferred against the defendant read, "That you Kazeem Elemo, on the 20th day of March 2023, at about 3:30pm at Oba-lle, Osun State, in the Osogbo Magisterial District, did unlawfully take undue advantage of one lady (name withheld) when she came to you for spiritual cleansing. You gave her alcohol to drink and sexually exploited her and thereby committed an offence punishable under Section 32 of the Child's Rights Laws of Osun State 2007.
"That you Kazeem Elemo on the same date, time, place and in the aforementioned Magisterial District, did unlawfully and indecently assault one lady by putting your mouth on her breasts and your finger on her private part and thereby committed an offence punishable under Section 360 of the Criminal Code Cap 34 Vol. II, Laws of Osun State of Nigeria 2002."
The accused pleaded not guilty to the charge levelled against him. The defence counsel, A. Adegboyega, prayed the court to grant Elemo bail, arguing that the victim offered herself for spiritual cleansing and that the procedure for doing that was what led to the allegations.
Meanwhile, Chief Magistrate Olusegun Ayilara rejected the oral bail application and ordered that the defendant be remanded at a correctional centre. The matter was adjourned till May 15.