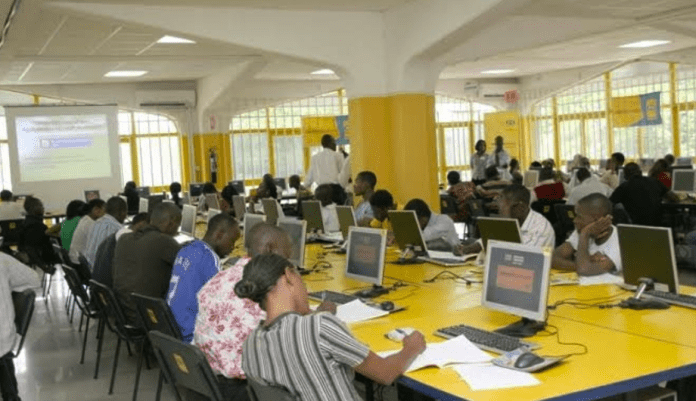 Nigerian govt unfair to us – Lecturers 
BY TIMOTHY AGBOR, OSOGBO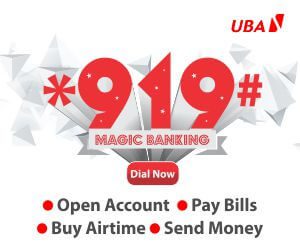 Students in public universities have lamented shortage of lecturers in their institutions, noting that learning has been difficult for them as most of the few available teachers now skip classes.
In their separate interviews with The Point, the undergraduates, across some Federal and State Universities, disclosed that they had been adjusting to the sad reality by teaching themselves, adding that the online classes, which most of their lecturers now resort to, had been frustrating and not impactful.
The Point had reported that the National Universities Commission decried the shortage of lecturers in universities, saying only 100,000 academic staff members were attending to 2.1 million students.
The Deputy Executive Secretary, Administration, NUC, Chris Maiyaki, in the Commission's bulletin, explained, "Some of the problems facing the system include increased running cost, meagre budgetary allocations, issue of power shortages and shortages of manpower."
Findings by The Point revealed that the shortage of manpower has been worsened by rising migration of academics abroad for greener pastures, subsisting embargo on employment into government-owned tertiary institutions, lecturers' retirements and deaths.
The Executive Secretary of the Tertiary Education Trust Fund, Sonny Echono, had said over 137 scholars sponsored abroad by the fund absconded.
Echono, while speaking recently when he appeared before the House of Representatives ad-hoc committee investigating the alleged mismanagement of N2.3trillion tertiary education tax by TETFund, stressed that the scholars who were sponsored by TETFund for "higher education" abroad refused to return to the country after completing their programmes.
Lamenting the ugly effects of the shortfall of lecturers, a final year female student of the University of Nigeria, Nsukka, Sandra Ude, told The Point that most of their lecturers no longer attended physical classes, adding that they had to depend on tutorials organised by students on campus alongside handouts given by thelecturers.
"Learning has been difficult for us because we no longer have classes as we used to. Most of our classes in the recent past were cancelled because lecturers were not available to teach us. We hear they are not in Nigeria. Some of them teach us from overseas electronically but this technological method has been frustrating for most of us. Network is not encouraging and sometimes, we don't have money to get data and some of us don't understand what is being taught online because of distractions," Sandra, of the Theatre Arts Department, said.
A 300-level student of the Obafemi Awolowo University, Ile-Ife, Gideon Omotosho, also revealed that the institution had been addressing the shortage of academic staff with postgraduate students, explaining that most students embraced self-pedagogy in order to excel in their academic pursuits.
Omotosho said, "Things are really going wrong with our university education but government is not doing anything about it. Some of our lecturers have traveled abroad. Most of them teach abroad and also come back to Nigeria to teach us and whenever they are away, we don't have classes.
"Our class representatives would have to tell us to read up materials for our test and examinations. We do online classes once a while but it has not been encouraging. Most of us have yet to adapt to this electronic mode of teaching and it's telling on our performance."
Nigerian governments treat us poorly – Lecturers
Some lecturers working in public universities have complained bitterly about their welfare package, which they described as very poor.
They ascribed their mass exodus abroad to poor salary payments, lack of support by governments and poor working conditions.
For them, there are better opportunities outside Nigeria and it is high time undergraduates started getting accustomed with online teaching.
In an interview with Mr Afolabi Ismail, a lecturer at the Department of Linguistics and Communication Studies, Osun State University, he said the privileges, opportunities and benefits for them abroad were far better and mouth-watering that they could not ignore them.
Admitting that the number of academic staff was gradually declining in Nigerian Universities, Afolabi also identified poor funding for research as reasons for their exodus.

"It is true that lecturers are migrating overseas and I am happy you alluded to the notion of greener pastures. You will agree with me that no one would see better opportunities and would not grab them to better his own life and those depending on him. The reason for this is not far-fetched. As long as one is loyal to his country and also contributes to the riches and development of the nation, one is naturally predisposed to seeking opportunities and privileges outside, especially in an environment where one is better appreciated and encouraged.
"The situation in Nigeria today is a little bit problematic and everybody is concerned and disturbed as to what is really happening and the turn of events. Take, for instance, in Nigeria, when you write a paper, you will pay to publish, whereas out there, it is free, just that the process could be rigorous.
"Another problem is funding. It is hard to combine teaching, research and community service but it's always okay when you have funding because you will be able to engage research assistants, bearing in mind that in academics, it's either you publish or you perish. And how do you publish when you are engaged in series of lecturing but you don't even have funding to take care of other sides of the things you are supposed to be doing like researches and all that.
"If you want to research in the South-West for instance, with the current rate of insecurity, high rate of transportation and all that, it is difficult. So, living in Nigeria is no longer safe. One cannot travel in secure roads to conferences, there is no access to quality education and health. Lecturers also move out of the country to have international exposure, but beyond that, we should not shy away from the financial benefits that lecturers stand to gain abroad. Just a teaching assistantship abroad will earn you more than what a senior lecturer is being paid in Nigeria," he stated.
The lecturer further bemoaned the lack of reward system for hardworking and ethical academics, saying, "In Nigeria, there is no reward system for lecturers that are working ethically. But, whenever anyone compromises standards, the country punishes quickly. Now, some schools are banning students from bringing their cars into the campus because their cars are better than professors' cars. With the current realities, some of our senior colleagues are now parking their cars at home because of fuel price."
Reacting to complaints of students concerning difficulty in comprehension during online classes, Afolabi noted, "Online class is the way to go.
Online lectures would even make teaching easier and will minimise the rate at which lecturers are kidnapped while connecting to schools and other places. I think anywhere technology can be used to address some issues, we should not shy away from it. The issue of AI (Artificial Intelligence) replacing teaching is not an issue. AI will only replace those who are not moving in that direction. AI will only replace those who are not conversant with current realities and innovations. We have to move in that direction because it makes teaching easy. AI won't take our jobs."
Addressing students, the lecturer said, "You can still see your lecturers online. Students have to make themselves available for online lectures. Lectures can be recorded and through PowerPoint and students can send their questions electronically. Face-to-face lecturing is no longer relevant."
In his remarks, Dr Olufemi Oyediran, a lecturer at the Department of Nursing, Obafemi Awolowo University, Ile-Ife, said there was acute shortage in public ivory towers and that the schools no longer conform to NUC's student-lecturer ratio.
He said, "It is true that lecturers are migrating abroad and the reasons are not far-fetched. It is even worse now that the required number of lecturers needed in each department is not being met because many have left this country and students are suffering greatly for this. Nigerians only think that the brain-drain is in the health sector alone, education is now getting worse. All the promises that the Federal Government made to us before now, nothing has been done about them. Even the then Speaker of the House, Femi Gbajabiamila, whointervened and promised to do something, he didn't do anything. And if nothing is done, the system will continue to feel the effects and people will not be committed to the job again.
"With what education is presently, it shows the country is going gradually. I am really scared because people are not committed to the job again and people are traveling abroad for better opportunities to be able to make ends meet and feed their families. In OAU, I know how many people have traveled out to countries where they are more valued."
Advocating for lifting of embargo on employment into public tertiary institutions, Oyediran noted that there hadnot been replacement for lecturers who had left the country since 2018.
"As they (lecturers) are going, it is unfortunate that there is no replacement. The last regime of Buhari put an embargo on employment in universities and up till now, universities have not carried out fresh employment and everywhere is grossly under-staffed. There has not been fresh recruitment since 2018 and people are traveling out, they are not replaced, people retire and some have died, no replacement.
"The job of foreman is just a deceit, no one can do the job of more than one person. Students will suffer and that will lower our educational standard. We can only do what we can do, we can't kill ourselves, we have to maintain our health too. When you do your elastic limit, you have to pipe-low because if you slump on the job, nothing will happen, it is you and your family that will bear the brunt.
"For a department to run efficiently, the NUC says one to 10 lecturers or one to 15 lecturers, depending on the number of the students. Where I work, we are currently under-staffed and ours is a professional programme and, as at now, we don't meet the student-lecturer ratio in my department. We started with 18 lecturers but now, we are less than 13 and that's a problem. I just hope that this government will see the need to improve the educational system. Academics are poorly paid and the best brains are in the academics, yet, they are underpaid," he lamented.
FG should implement Briggs' report – ASUU
Meanwhile, the Academic Staff Union of Universities has said the loss of intelligentsia among Nigeria's academia to institutions overseas is due to poor welfare package by governments.
To tackle the menace, the Chairperson of ASUU, UNIOSUN chapter, Dr. Weinde Olaosebikan, asked the Federal Government to implement the report submitted to it by the Committee of the Federal Ministry of Education on Renegotiation of Conditions of Service of University Workers, chaired by the late former Vice Chancellor of the University of Port-Harcourt, Prof. Nimi Briggs.
In an interview with The Point, the ASUU boss said, "It is unfortunate that the country is losing its body of intelligentsia to the outside world. These are people that are trained within the country and because of the poor welfare package, some of us are moving elsewhere for greener pastures. It is unfortunate because, those countries, they know the value of academics. They know that the future of a country depends on the quality of education that her citizens get. Therefore, they don't mind paying any amount to search for academics that would be able to deliver and it is the same academia that Nigeria is losing daily. It's so unfortunate and I wish Nigeria would do something drastic.
"The only way forward is to resuscitate the Briggs' committee report. It's a report that the committee that the Federal Government set up on ASUU submitted. The report is somewhere in the presidency. They should get the report and implement it. The implementation will attract academics all over the world from Ghana, South Africa, America and others and it will also attract students from all over the world as it used to be."
"When I was a student, in my class, I used to have whites and students from all over Africa and even the western countries. Same thing with lecturers; we used to have lecturers who were whites, Ghanaians, South-Africans and we mixed together. The children of Ministers, Commissioners and Presidents, we used to be together in the same class. There was no discrimination. That's the kind of environment that we are looking for.
So, the Federal Government should bring the Briggs' report and implement it before it is too late. That's the only solution to it," he maintained.