I honestly would have wished President Muhammadu Buhari to fight the Boko Haram insurgents in the northeastern flank of Nigeria unarmed rather than wage his much vaunted war against corruption with some of his foot soldiers that are newly inaugurated. This position does not write off the entire cabinet with men and ladies of sterling qualities. It is based on the simple fact that some of the new ministers cannot pass even the most basic test in chastity and corruption.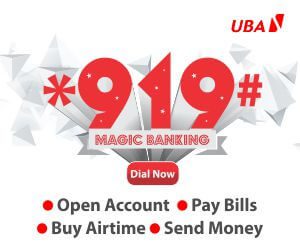 In fact, Buhari has just assembled new young nouveau riche Nigerians, whose burning desire to stay glued to power, with a view to hiding behind presidential impunity, is palpable. The clear indication of the anti-corruption stance of the present administration is that war would be fought with the greatest ferocity against perceived opponents while their equally corrupt counterparts in the corridors of power would ascend the lofty height of invincibility.
No one that has occupied any state government house in Nigeria has ever remained clean. This is because public office at that level is ever bursting at the seams with corrupt practices to the extent that the so-called due process is itself fraud par excellence. Point at an angel who has ruled as a state governor in Nigeria for four years and still retained his immaculacy and I would show 10 demons, who could return to heaven in cheer opulence of chastity.
The clean truth is that no one, whatever his level of integrity, would rule a state for one year and remain stainless. Politics in our clime has yet to attain even the lowest level of moral cleanliness and those attaining its top elective offices in the three-tiers of administration, are still very far from imbibing the universal culture of selflessness in public service. That is why some of the current ministers, who are just coming out of their states' government houses, are least qualified to be appointed ministers by puritanical Buhari, whose catchphrase is to stamp out corruption in Nigeria's public life.
The appointment of such men, even when their activities at the state level are still stirring dust, is portentous of putting the appointees above board? Asiwaju Bola Ahmed Tinubu, on assumption of office in Lagos State, dispensed with the services of civil servants who had served as local government chairmen in the military era. General Olusegun Obasanjo as president retired all military officers who served in governorship capacities in the old dispensation for obvious reasons that they have tasted power and could be tempted to want to exceed their briefs as serving soldiers.
In both instances, one thing rings out; any mortal who has tasted power at the level of appropriation of authoritarian values, ought to disengage to relish for the rest of his life, his ascension to the position of authority. It would amount to a disservice to discountenance the sterling performance of Babatunde Raji Fashola as Governor of Lagos State.
Yet, it would be preposterous to postulate that such record puts him above the corruption level. It is also bunkum to say no other Nigerian could serve in the capacity just assigned to the wonder boy of Lagos. The argument in favour of Fashola is base politics. His immediate predecessor in Lagos also ruled for eight years and is today, reportedly, one of the richest politicians in the world. It is trite to say that Fashola's personal financial point of entry eight years ago, was the same at his exit, the two boreholes and personal website saga notwithstanding.
Consider a governor whose views were impaired by bureaucratic due process to sink two boreholes for N139 million. Fashola today is overseeing the juiciest ministry(ies) of Works and Housing and Power. Chibuike Rotimi Amaechi was Speaker of the Rivers State House of Assembly for eight years and the state's governor for another eight years. In retirement, the man is already in millions and a casual look at his activities as governor, visa- vis the failed specialist hospital project and tax consultancy agreement at the end of his tenure, should raise questions.
Yet the same man was expected to cruise the express to senatorial clearance. Amaechi today holds Nigeria's transportation portfolio. Dr. Kayode Fayemi built the new Ekiti State Government House on top of a hill in Ado- Ekiti and reportedly bought two beds for N50 million. The beds were not built of pure gold.
It is not neat enough that the President maintained a nonchalant attitude towards immediate past office holders and this seems to point the direction of his anti-corruption crusade. While others in the opposition parties would be persecuted to boot, the corrupt ones in his own house would be allowed to cast the Biblical first stone. The President did this in his military days when all the governors in the minority political parties were herded into jail while those in the ruling National Party of Nigeria and the patently corrupt ministers walked the streets free from persecution. The situation deserves to be reversed.
• Owolabi, a veteran journalist, is Associate Editor, The Point