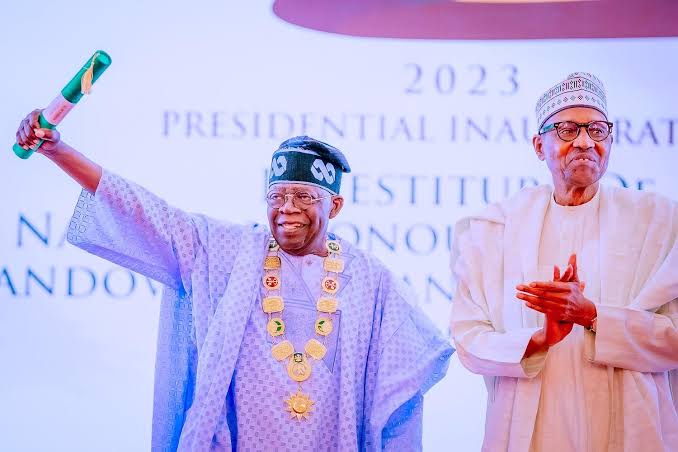 Says he's sure Nigeria is in safe hands
Whether you run to Daura or Niger Republic, expect knock on your door, Tinubu tells Buhari
President Muhammadu Buhari has conferred the two highest National Honours on the President-elect, Bola Ahmed Tinubu and the Vice President-elect, Kashim Shettima, at a ceremony attended and witnessed by dignitaries, including members of the diplomatic corps.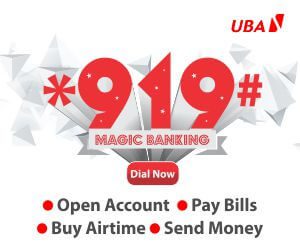 The ceremony on Thursday was held amid very tight security at the Banquet Hall of the State House, Abuja.
The award of the National Honours in the category of Grand Commander of the Federal Republic and Grand Commander of the Niger to the President-elect and Vice President-elect, respectively, as well as the official hand over of transition of documents were integral part of events lined up for the inauguration of the 16th President of the Federal Republic of Nigeria.
The conferment of the highest national honour of the rank of the GCFR by President Buhari on his successor and the conferment of the rank of GCON is in accordance with the tradition of honouring all Nigerian presidents and Vice Presidents respectively.
The guests, in their hundreds, including Governors and Ministers, braced the State House tight security checks on the roads from the Federal Secretariat and Fire Service routes, to witness the epoch making conferment being witnessed by many in the hall filled to capacity.
Speaking on the occasion, President Buhari declared that he was confident that Nigeria was in capable hands.
He also said he had run a good race and finished the fight and that it was now time for him to pass on the baton.
The President urged his successor not to forget that leadership comes with enormous responsibility.
In his speech, Tinubu declared that he understood the honour given to him and the Vice President-elect and the magnitude of the task ahead, and told President Buhari that "whether he goes to Daura or Niger Republic, he should expect knocks on his doors."
"I understand the honour given to me today and the magnitude of the task ahead. Whether you go to Daura or Niger Republic, expect knocks on your doors," he noted.