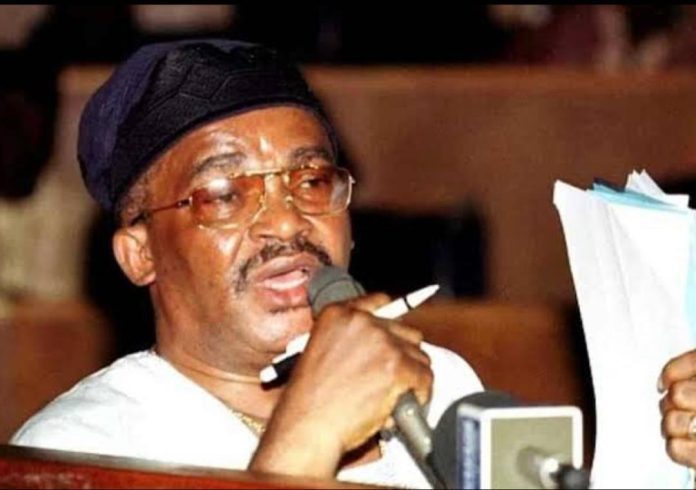 President Muhammadu Buhari, on Sunday, mourned the passing of Lt. Gen. Oladipo Diya, who served as Chief of General Staff from 1993 to 1997 and Vice Chairman of the Provisional Ruling Council in 1994 under the Abacha regime. His death was announced in a statement by his son, Oyesinmilola Diya, on Sunday morning.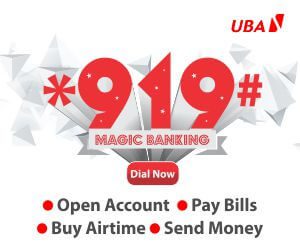 It read, "On behalf of the entire Diya family home and abroad; we announce the passing on to glory of our dear husband, father, grandfather, brother, Lt-General Donaldson Oladipo Oyeyinka Diya (rtd) GCON, LLB, BL, PSC, FSS, mni. "Our dear Daddy passed onto glory in the early hours of 26th March 2023. Please keep us in your prayers as we mourn his demise in this period. Further announcements will be made public in due course." Buhari hailed the departed elder statesman "for his love, belief and loyalty to the country," adding that "his contributions to the nation will never be forgotten."
"Diya was known for his brilliance, exceptional organisational skills and discipline, and he displayed these virtues in the important roles he held in office as a military officer," a statement signed by Buhari's spokesman, Femi Adesina, read on Sunday. Born on April 3, 1944 at Odogbolu in Ogun State, Diya joined the Nigerian Defence Academy, Kaduna and fought during the Nigerian Civil War. He was appointed Chief of General Staff in 1993 and Vice Chairman of the Provisional Ruling Council in 1994.
The Federal Executive council received with shock the death of Lt.- Gen. Oladipo Diya. Mustapha said Diya was a seaso ned military officer with admirable administrative capabilities in the various functions he se rved the country. He also described the late Diya as a notable statesman who made invaluable contributions to nation-building.
"FEC condoles with the government and people of Ogun State, his family and friend s, and prays to God to grant- the soul of the deceased eternal rest," Mustapha said. Diya was courageous, daring – Governor Abiodun Governor Dapo Abiodun of Ogun State Governor has equally mourned the demise of the late Oladipo Diya, describing him as a courageous and daring man.
Abiodun commiserated with the government and people of Nigeria, the military, friends and associates of the then Chief of General Staff to late General Sanni Abacha. In a statement by Kunle Somorin, the governor's Chief Press Secretary, Abiodun stated that Diya was a seasoned administrator, gentleman and officer, whose contributio ns to the development of the security architecture of Nigeria would remain indelible.
"He was courageous and daring, quick-witted and patriotic. Gen. Diya played frontline roles in the evolution and development of the state an d his activities in the military, in part led to the eventual- return and enthronement of democracy in the country in 1999," Abiodun said. He urged his family members in Odogbolu area of Ogun East to take solace in the fact that the statesman played the parts assigned to him by providence diligently and patriotically meritoriously.
While asking God to grant Diya's soul eternal rest, Abiodun enjoined Nigerians to emulate the good virtues he left behind. Diya unforgettable, survived near-death encounters – Daniel, Amosun Former Ogun State Governor, Gbenga Daniel and- his successor, Ibikunle Amosun, also reacted to the passing of Oladipo Diya.
The two former governors regretted that the rank of Nigeria's elder statesmen and significant personalities got further depleted on Sunday morning with the death of General Diya. According to Daniel, Ogun state has lost an illustrious son, who he said played active role s in the affairs of the nation. "The demise of General Oladipo (rtd), is a great loss to our country, Nigeria and to Ogun State in particular," the Senator elect said.
He said Diya, as Chief of General Staff, played his part as a military strategist, stressing that his stabilising role during the military era cannot be forgotten. "As the Military Administrator of Ogun State, he was exemplary in the enforcement of the WarAagainst Indiscipline with a focus on a cleaner environment and prayed that his family be able to bear the painful exit," Daniel said.
In his words, Amosun described Diya as an accomplished Army General and qualified legal practitioner, saying his diligence earned him many promotions and various appointments as Platoon Commander, 6th Battalion, Ikeja; Commanding Officer, 101 Battalion; Deputy Adjutan t-General; Director, Nigerian Contingent in the UN Peacekeeping Operations among others.
Amosun said Diya was well regarded for unusual grace as a recipient of God's special anointing, "which ensured that he survived a myriad of intrigues and several near-death encounters in his Military and public service career." In his condolences to the Diya family, the widow, the children and others, Amosun prayed that "the Holy Spirit will comfort you all on all sides."
He prayed that the soul of Diya finds eternal rest in the bosom of his Creator. Nigeria has- lost yet another professional soldier, says Uzodimma Governor Hope Uzodimma of Imo State has said that the passing of the former Chief of General Staff of Nigeria, Diya, is both shocking and regrettable. Governor Uzodimma said that with Diya's death, Nigeria has lost, yet another professor.